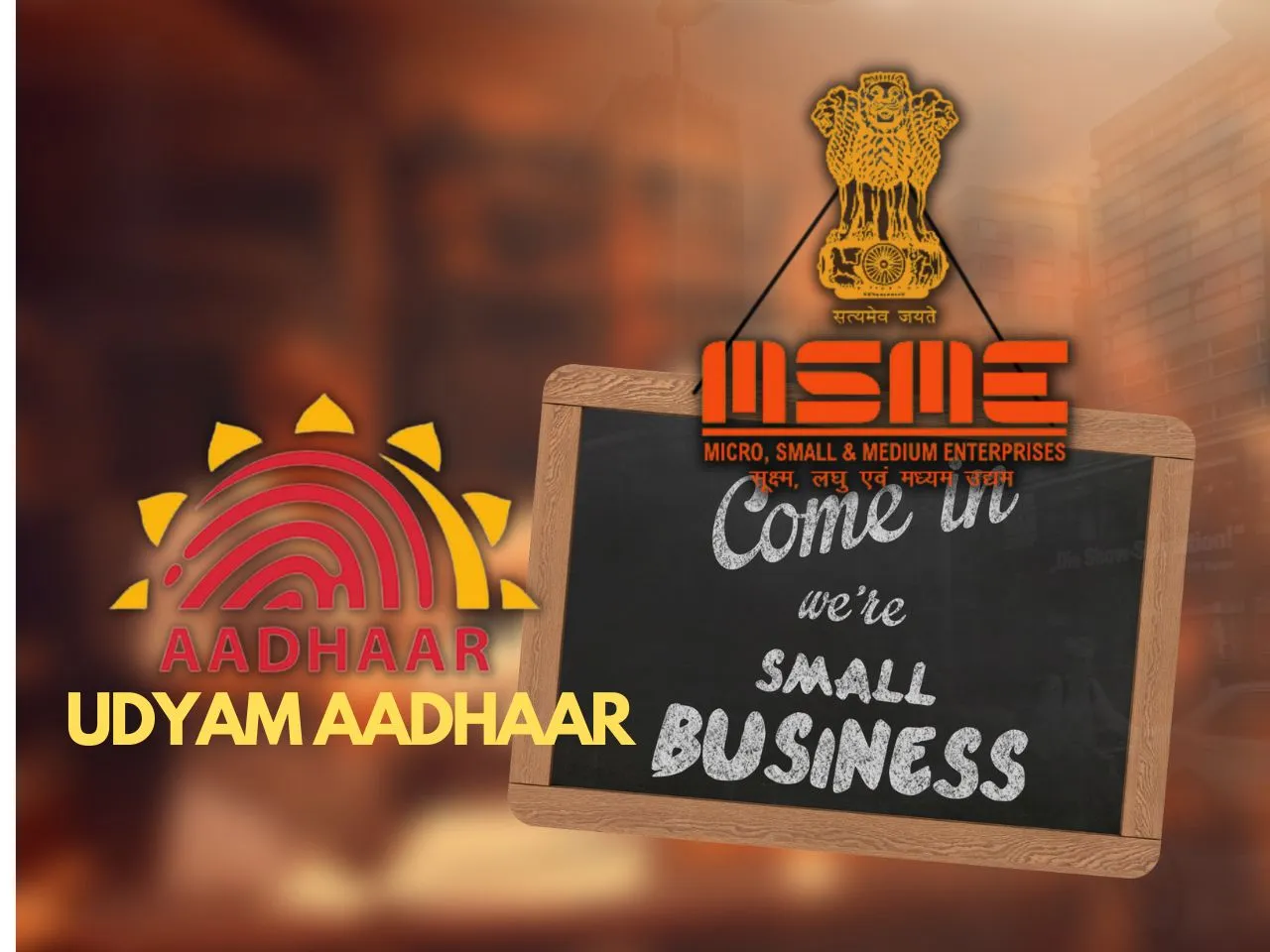 The Udyam Aadhaar scheme is an initiative by the Indian government to provide a unique identification number to micro, small, and medium enterprises (MSMEs) in India. It was launched by the Ministry of Micro, Small, and Medium Enterprises (MSME) as an online registration process for MSMEs.
Under the Udyam Aadhaar scheme, MSMEs can register themselves online and receive a unique identification number called the Udyam Aadhaar Number. This number serves as a recognition of their business and enables them to avail of various benefits offered by the government, such as subsidies, schemes, and other incentives.
Previously, the registration process was called the Udyog Aadhaar Memorandum (UAM) and was available to enterprises having a maximum investment of Rs. 10 crores and turnover of Rs. 50 crores. However, under the new Udyam Aadhaar scheme, the eligibility criteria have been revised, and the investment and turnover limits have been increased to Rs. 50 crores and Rs. 250 crores, respectively.
The Udyam Aadhaar registration process is entirely online, and no fees are charged for the registration. The process is straightforward, and business owners need to provide basic details such as their name, Aadhaar number, business name, and other relevant information to register. The registration certificate is issued immediately after the successful completion of the registration process. 
If you want to apply for your Udyam Aadhaar, you can click here to apply online. 
Documents Required For Udyam Aadhaar Registration 
There are certain documents necessary to complete the registration process. The list of required documents includes a PAN card, which serves as proof of identity, an Aadhaar card, which serves as proof of identity and residency, proof of your business's registered address, a bank statement for the past six months, and a GSTIN if your business is GST-registered. Additionally, if you have a registered company or LLP, you must provide a certificate of incorporation or partnership deed, and if you operate from a rented property, you'll need a No Objection Certificate (NOC) from the landlord. Details of your major business activities and turnover, as well as investment details and copies of licenses, bills of machinery, sales, and purchase, are also necessary.
Under this scheme, businesses can register themselves and obtain a 12-digit Udyam Aadhaar Number, which replaces the earlier system of registering for a Provisional Registration Certificate (PRC) or an Entrepreneurship Memorandum (EM) Part II.
The Benefits of Udyam Aadhaar
Easy registration process: The Udyam Aadhaar scheme provides a simplified and streamlined registration process for MSMEs, making it easier for businesses to register and obtain benefits under various government schemes.
Access to credit: Udyam Aadhaar registration enables businesses to access credit from banks and other financial institutions at lower interest rates. The government has also launched various schemes to provide financial assistance to MSMEs.
Government schemes and incentives: The government offers various schemes and incentives for MSMEs such as subsidies, tax exemptions, and benefits under various government programs. Udyam Aadhaar registration is a prerequisite for availing of these benefits.
International visibility: The Udyam Aadhaar scheme provides MSMEs with international visibility by listing them on the government's MSME database, which helps them to reach out to potential customers and partners.
Government procurement: MSMEs registered under the Udyam Aadhaar scheme are eligible for government procurement programs, which can provide a significant boost to their business.
Overall, the Udyam Aadhaar scheme aims to promote the growth and development of MSMEs in India by providing them with easy registration, access to credit, and various government schemes and incentives.