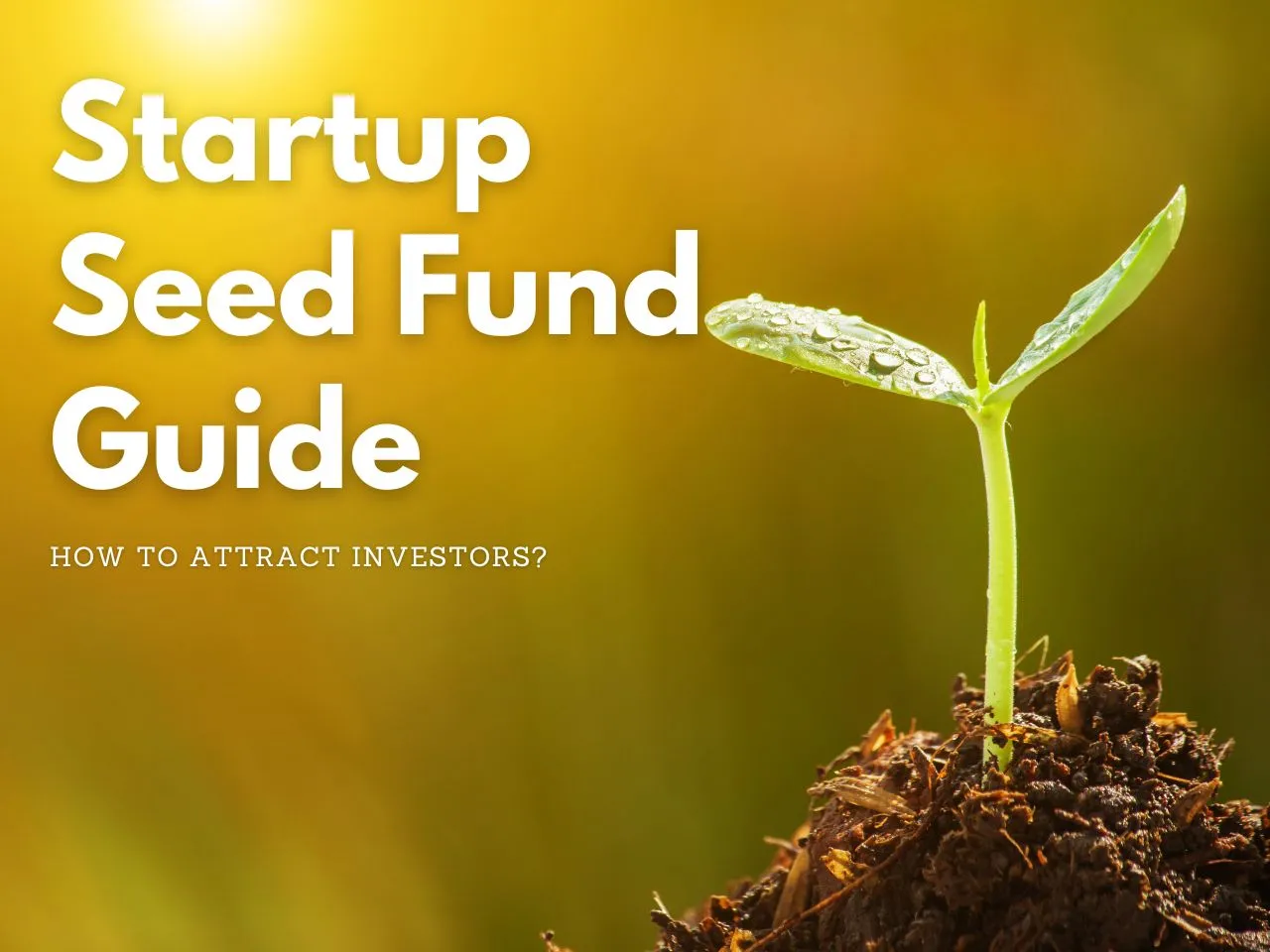 As an entrepreneur, you know that turning a great idea into a successful business requires hard work, dedication, and a little bit of luck. But perhaps the most crucial ingredient for startup success is funding.
Whether it's used to develop a prototype, build out a team, or launch a marketing campaign, the right infusion of capital at the right time can make all the difference. And for many startups, the first step on the funding journey is seed funding.
Seed funding has been in the headlines lately, with startups raising unprecedented amounts of capital from angel investors and venture capitalists alike. All successful startups like Nykaa, Paytm, and Flipkart have been through this stage once,  setting the stage for impressive growth and expansion.
But what exactly is seed funding and how can your startup take advantage of it?
Here, TICE will explore everything you need to know about seed funding, from the basics of what it is and why it's important, to the nitty-gritty of how to prepare for and secure your first round of funding.
Read More: Bootstrapping Your Startup: 10 Steps to Success
What Is Seed Funding?
Seed funding is the earliest stage of venture capital financing that a startup can receive. It is a crucial stage of financing that can determine the success or failure of a startup. Presently India stands tall as the third-largest startup ecosystem in the world, with over 87,000 startups.
Seed funding is important for startups as it provides the necessary capital to kickstart the business and turn their ideas into reality.
In the early stages of a startup, the founder's own savings and funds from friends and family may not be enough to bring the idea to life. Seed funding enables entrepreneurs to get their business off the ground by providing the necessary capital to cover initial costs such as product development, market research, and business formation expenses. Without seed funding, many startups would not have the financial resources to reach their full potential.
Read More: What Are The Different 'Corns' In The Startup World?
Why Seed Funding Is Important?
Seed funding is not just about the money. It also brings with it a network of investors and advisors who can provide guidance, mentorship, and access to resources that can help startups grow and scale. For example, Ola, India's largest ride-hailing service, raised $4 million in seed funding in 2011. This funding was instrumental in helping the company grow, expand its operations, and eventually become a unicorn with a valuation of over $10 billion.
According to a report by StartUp India, over 55% of startups in India are based in tier-1 cities such as Bengaluru, Mumbai, and Delhi. However, there is a growing trend of startups emerging from tier-2 and tier-3 cities, which is a positive sign for the Indian startup ecosystem. Seed funding has played a significant role in this trend, providing capital to startups in smaller cities and enabling them to compete with their counterparts in bigger cities.
How To Attract Investors For Your Seed Round?
Raising seed funds for a startup can be a daunting task, especially when it comes to seed funding, which is the earliest stage of venture capital financing. As a startup, it is important to be prepared before seeking funding to increase your chances of success. But how to prepare for your seed fund round and how to really attract investors for your seed round? Here are the necessary steps that you need to take:
Build a strong team: Investors are not just investing in your idea, they are also investing in the team behind it. Having a strong team with a diverse skill set and relevant experience can increase your chances of securing funding.
Refine your pitch: A compelling pitch can make all the difference when it comes to securing funding. Your pitch should clearly articulate your idea, target market, and unique selling proposition. It is important to refine your pitch and make it concise and impactful.
Conduct market research: Investors want to see that there is a market for your product or service. Conducting thorough market research can help you identify your target market, understand their needs, and develop a strategy to reach them.
Develop a prototype: Having a working prototype or minimum viable product (MVP) can demonstrate to investors that your idea is feasible and has the potential for success.
Create a financial plan: Investors want to see a clear financial plan that outlines how the funds will be used and how the business will generate revenue. Having a well-thought-out financial plan can increase your credibility and give investors confidence in your ability to manage funds.
How To Identify Potential Investors For Your Startup?
Identifying potential investors who are the right fit for your startup is a crucial step in securing seed funding. According to a report by KPMG, in India, the number of seed deals in 2020 stood at 394, with a total investment of $322 million. With so many investors out there, it can be overwhelming to identify the ones who are the best fit for your startup.
To start with, look for investors who have experience in your industry or sector. This will not only bring in the necessary capital but also help you tap into their expertise and network. You can also look for investors who have a track record of investing in early-stage startups and have a good reputation in the market.
Networking events and startup accelerators are great places to connect with potential investors. For example, Indian Angel Network (IAN) is one of the largest networks of angel investors in India, with over 470 members across the world. They conduct regular pitch sessions where startups can pitch their ideas to investors and receive feedback.
It's important to remember that seed funding isn't just about getting the money, it's also about finding the right partner who can help you grow your startup. So, take the time to research and identify potential investors who align with your startup's vision and goals.
Read More: How Shepreneurs Can Build a Thriving Entrepreneurial Nation: EdelGive Report
Closing the Deal: Finalizing Your Seed Round Funding
Closing the deal for your seed round funding can be both exciting and nerve-wracking. Here are some key steps to help you finalize your seed round funding:
Negotiate terms: Review and negotiate the terms of the investment with potential investors. Consider factors such as valuation, equity, and the terms of the investment agreement.
Conduct due diligence: Ensure that all legal and financial aspects of the investment are thoroughly reviewed and vetted before signing any agreements.
Prepare documentation: Prepare all necessary documentation, such as the investment agreement and any other legal documents required for the investment.
Sign the agreement: Once all terms have been agreed upon and all necessary documentation is in order, sign the investment agreement and finalize the deal.
Remember, closing the startup funding deal is just the beginning of your startup journey. Be sure to maintain open communication with your investors and continue to work hard to grow and scale your business.