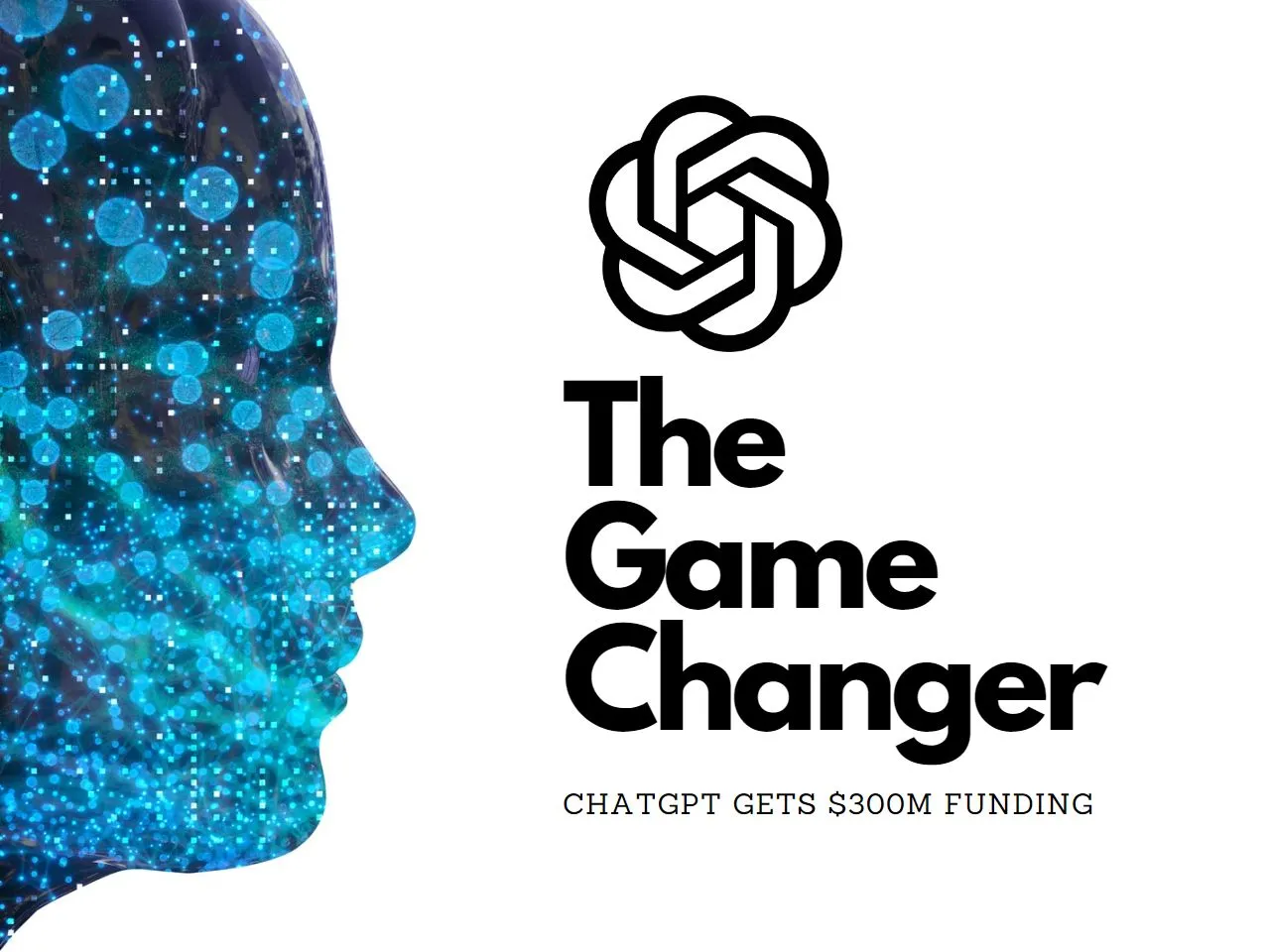 Picture a world where you can have a conversation with a machine, and it responds with insightful and helpful answers. It sounds like something out of a sci-fi movie, right? But in reality, it's the present and future of technology, and ChatGPT is leading the way.
ChatGPT is a language model developed by OpenAI. This AI-powered language model is changing the game for natural language processing and has already received over $1 billion in funding. 
Latest Funding received by ChatGPT
The OpenAI-backed venture has raised fresh funding of $300 million at a valuation between $27 billion and $29 billion as per media reports. 
As per media reports, OpenAI gained new investments from prominent venture capital firms such as Tiger Global, Sequoia Capital, Andreessen Horowitz, Thrive, and K2 Global. 
This news follows OpenAI's announcement in January that it had secured funding from Microsoft, though neither company revealed the exact financial details of the deal. Reports from various sources suggest that Microsoft may have invested as much as $10 billion in the startup, on top of the $3 billion it had previously invested.
But the question that needs to be asked is why is ChatGPT receiving such huge funding. Why? 
Because it has the potential to revolutionize the way we interact with technology.
Think about it. Have you ever struggled to find the right words to express what you're looking for when you're searching online? Or have you ever had trouble understanding instructions from a chatbot? ChatGPT solves these problems by using its advanced natural language processing capabilities to understand and respond to human language in a more human-like way.
But that's not all. ChatGPT also has the potential to transform industries like customer service, healthcare, and education. Imagine being able to have a conversation with a chatbot that can diagnose your symptoms and recommend treatment options. Or imagine being able to ask a chatbot to explain complex concepts in a way that's easy to understand.
And the best part? ChatGPT is constantly learning and improving. It's able to adapt to new information and refine its responses based on user feedback. This means that it's always getting better and more accurate over time.
So why is ChatGPT receiving such huge funding? It's simple. It's because it has the potential to change the world. Just like how Tony Stark's Iron Man suit revolutionized the way we think about technology, ChatGPT has the potential to do the same for natural language processing.
Who founded ChatGPT?
A team of entrepreneurs and AI researchers established the startup back in 2015, including the likes of Sam Altman, who was formerly the president of Y Combinator, a Silicon Valley startup incubator. The group also included the billionaire CEO of Tesla, Elon Musk, and Ilya Sutskever, a renowned researcher with an impressive track record over the past decade. The organization was initially founded as a non-profit venture, but after Musk's departure in 2018, Altman decided to transition OpenAI into a for-profit company to secure funding for its research.
ChatGPT is the future of technology. With its advanced natural language processing capabilities and potential to transform industries, it's no wonder that it's receiving huge funding. So, whether you're a tech enthusiast or just someone who loves a good sci-fi movie, keep an eye on ChatGPT. Who knows, it could change the world as we know it.