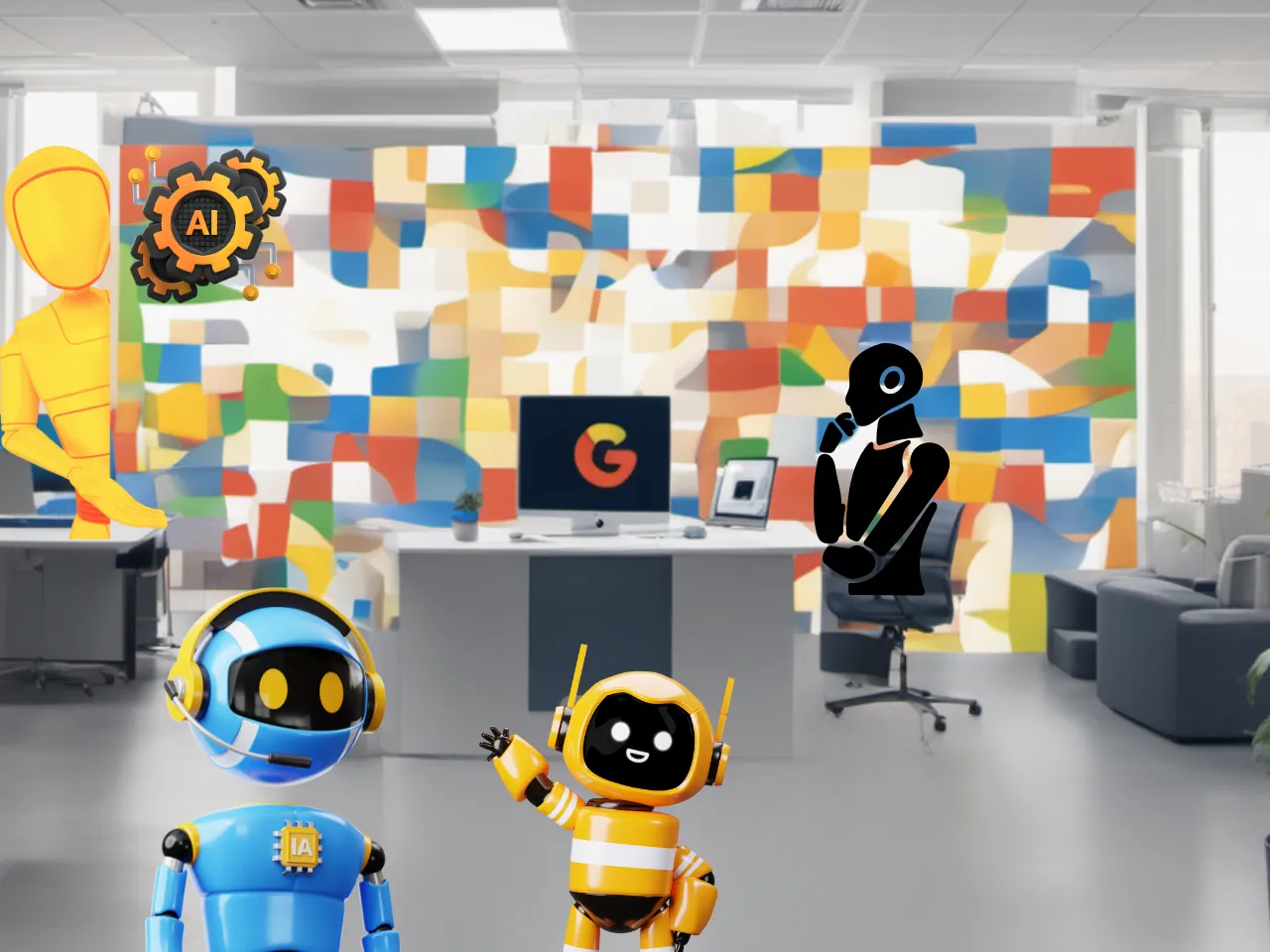 The generative AI revolution has taken the world by storm.Tech giants such as Microsoft, Google, Apple etc have invested heavily in AI, ML and LLM. Tech Startups and Giants such as OpenAI, Google, Microsoft, Meta, etc have been able to harnesss the power of AI and develop cutting-edge platforms like ChatGPT, Bard, LLaMA2 etc.
However, Indian startups have not yet been able to make such a breakthrough in the field of AI. There are many reasons to it, the primary factor being lack of proper infrastructure which exists with the tech giants. However, with support from tech titans like Google, the Indian startups working on AI can also acheive the feats that some of our foreign counterparts have. Google with its Google Startups Accelerator program is helping Indian startups working on AI bridge that gap.
Empowering the Indian Startup Ecosystem
The AI landscape is evolving at an unprecedented pace, and Google remains committed to nurturing the Indian startup ecosystem to harness the full spectrum of possibilities it presents.
The Challenges and Opportunities
AI startups in India, while showing remarkable potential, face distinct challenges that can impede their growth trajectory. According to NASSCOM, these challenges include limited access to scalable infrastructure, a dearth of high-quality datasets, and the need for robust frameworks around data privacy and ethics. These hurdles, however, have not deterred the indomitable spirit of Indian entrepreneurs and innovators.
What is Google for Startups? 
Centered on fortifying AI-centric startups from Seed to Series A stage, this accelerator concentrates on channeling Google's premier technology, products, personnel, and network. It equips these startups to thrive amidst the swiftly shifting terrain of AI advancement.
Hand in hand with adept minds from Google and the industry, startups forge partnerships to surmount their paramount hurdles. These collaborations furnish invaluable insights and best practices, augmenting both their product and business strategies.
Does Google Invest in Startups? 
Amid this landscape, Google has emerged as a pivotal partner for AI startups, offering support and resources to help them build scalable and responsible solutions from the ground up. Through the Google for Startups Accelerator program in India, Google collaborates closely with startups, such as BrainSightAI and Wysa, which are leveraging AI technology to devise unique and impactful solutions to critical challenges.
The Seventh Class of Pioneers
In a testament to this commitment, Google kick-started the seventh class of its Google for Startups Accelerator program in June 2023. This cohort comprised of 20 dynamic startups ranging from Seed to Series A stages. As part of the program, these startups are actively engaging with Google mentors and teams, working collaboratively to address a myriad of technical, product, and business challenges.
Forging Ahead: The Eighth Cohort
As the current batch of startups continues its transformative journey, Google is already looking forward to the future. Indian AI-first startups, poised between the Seed and Series A stages, are invited to apply for the eighth cohort of the Google for Startups Accelerator: India program. This three-month program stands as a beacon of opportunity, offering startups equitable access to Google's suite of programs, products, expertise, and technological prowess.
Eligibility and Support
The Google for Startups Accelerator: India program is designed to empower startups that are at the forefront of AI-driven innovation, and several criteria determine eligibility:
Who Can Apply For Google's Accelerator Program?
Geographical Base: Startups should be based in India, tapping into the nation's diverse talent and entrepreneurial spirit.
AI-First Approach: These startups must be AI-first, with AI technology deeply embedded in their core solutions or products, encompassing even the realms of generative AI.
Development Stages: The program is ideally suited for startups between the Seed and Series A stages, recognizing the pivotal growth phase that these startups traverse.
Selected startups will be enveloped in a nurturing environment, receiving comprehensive mentorship and specialized training in crucial aspects like product development, design thinking, sustainable growth strategies, and effective leadership.
The Path Forward: Post-Accelerator Support
The Google for Startups Accelerator: India program culminates in a Demo Day, a platform for startups to showcase their innovations and garner visibility within the broader ecosystem. This newfound visibility serves as a stepping stone for startups as they continue their journeys beyond the program's timeline.
How to Apply for Google's Accelerator Program?
The path to harnessing the transformative power of AI with Google's support is straightforward.
Application Process
For AI-first startups eager to seize this unparalleled opportunity, the application process is simple yet impactful. To learn more about the program and initiate the application, aspiring startups are encouraged to visit the official program website by clicking here. The application window remains open until the 22nd of August, 2023, inviting startups to take that bold step towards shaping the future of their industries through AI-driven innovation.
Startups across various sectors are rewriting the rules of innovation with generative AI-powered solutions that redefine what's possible. Google's steadfast commitment to nurturing the Indian startup ecosystem through its Google for Startups Accelerator program is a testament to the transformative potential of AI. As the seventh cohort takes flight and the eighth cohort beckons on the horizon, the partnership between AI and startups promises a future brimming with creativity, efficiency, and uncharted market opportunities.