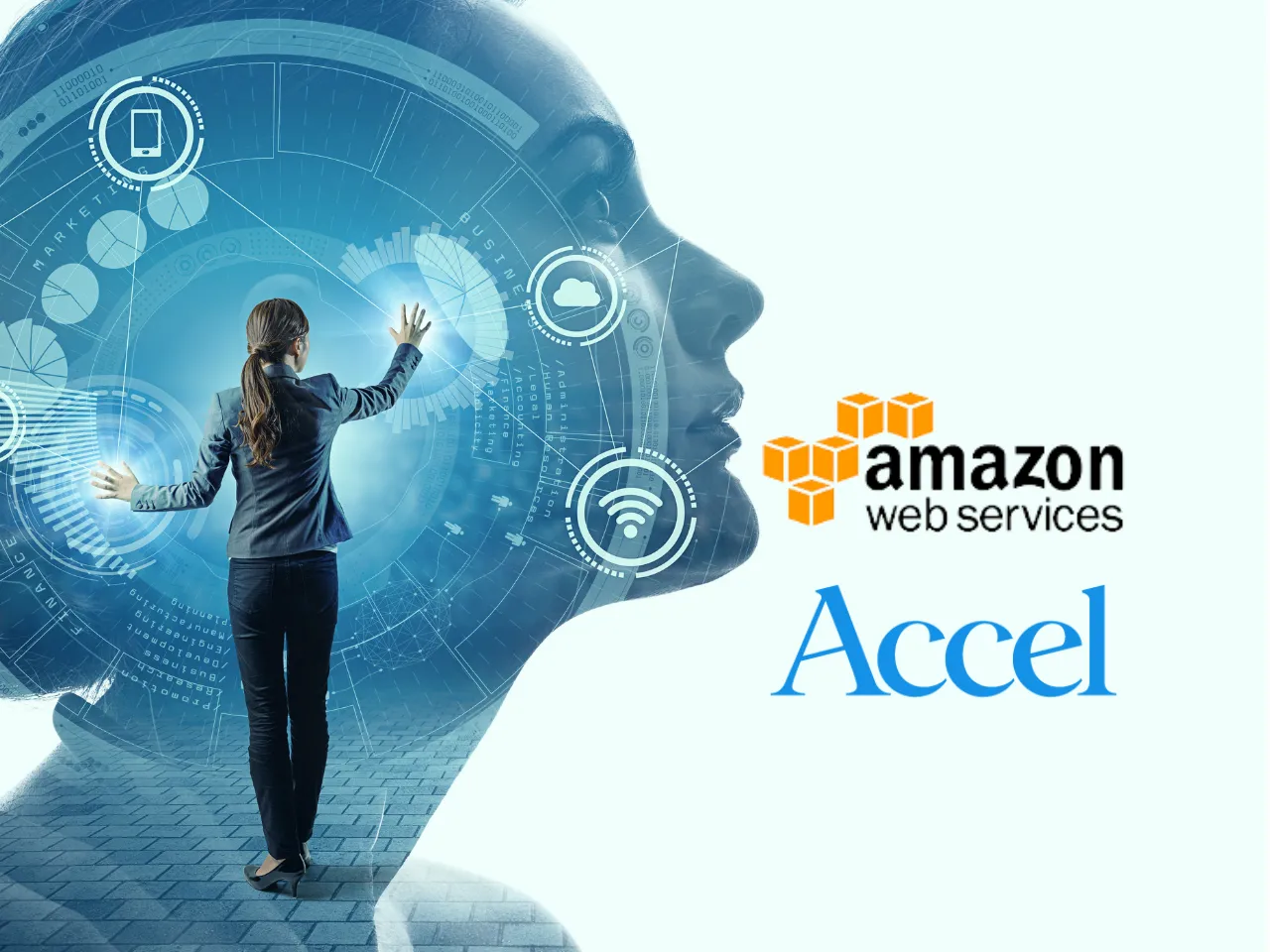 Generative AI applications have become a fascinating realm for developers and enthusiasts, showcasing their ability to comprehend and create realistic conversations, stories, images, videos, and music across diverse domains. Powered by Machine Learning (ML) models, often referred to as foundation models (FMs), these cutting-edge technologies are pre-trained on vast amounts of data.
Companies like Amazon Web Services (AWS) have played a significant role in supporting and driving the growth of generative AI startups. One such initiative is ML Elevate, which focuses on empowering startups in India by offering access to impactful AI models, technical mentorship, and resources, while also providing funding opportunities. In this article, we will delve into India's burgeoning generative AI landscape for startups and explore the promising prospects of ML Elevate 2023.
Generative AI Startups in India: A 2023 Perspective
According to a recent study conducted by the National Association of Software and Service Companies (NASSCOM), the generative AI startup landscape in India has witnessed remarkable growth, with over US$475 million raised in private investments from January 2021 to May 2023. This impressive influx of funds demonstrates the strong interest and potential investors see in the development and adoption of generative AI technologies.
What is ML Elevate? 
ML Elevate is a transformative program that aims to provide generative AI startups in India with the necessary resources and support to thrive. The initiative offers eligible startups access to impactful AI models and tools, business and technical mentorship, curated resources, and the AWS Activate program. Additionally, startups have the opportunity to receive up to US$200,000 in AWS Credits, which can significantly aid in their growth and development.
Fueling Innovation and Knowledge Sharing
One of the most compelling aspects of ML Elevate is the community it fosters. Selected startups become part of a thriving network of leading AI and ML founders, gaining access to peer support and collaborative opportunities. The program conducts live virtual masterclasses that feature fireside chats and panel discussions with investors, industry leaders, and AWS experts. This knowledge-sharing environment empowers startups to learn from experienced professionals and industry pioneers, helping them refine their strategies and vision.
Who are the Speakers on the Panel? 
The panel of speakers at ML Elevate is a stellar ensemble of distinguished professionals from various domains, making it a remarkable opportunity for startups to learn from the best. Some of the eminent speakers include:
Tom Mason, Chief Technology Officer, Stability AI.
Vishal Dhupar, Managing Director, Asia-South, NVIDIA Graphics Pvt Ltd.
Poonacha Kongetira, SVP Engineering at SambaNova (US).
Anupam Datta, Co-founder, President, and Chief Scientist, TruEra (USA).
Apurva Kalia, Senior Researcher, Tufts University (USA), and others.
These industry experts share their insights, experiences, and knowledge, guiding startups on their journey towards success.
Scaling AI Applications with AWS
Amazon Web Services (AWS) has a remarkable track record in Machine Learning, with over 25 years of experience. AWS enables customers to build flexible, secure, and cost-effective generative AI applications, empowering businesses of all sizes to leverage the potential of AI. Recent innovations like Amazon Bedrock, Amazon CodeWhisperer, AWS Inferentia2 (Inf2) instances, and Amazon EC2 Trn1 instances powered by AWS Trainium chips further accelerate the availability, affordability, and performance of generative AI technologies.
Leading Startups Driving Innovation
Stability AI, Anthropic, and AI21offer are just a few examples of startups that run their models on AWS, driving innovation and promoting wider adoption of generative AI technology. With the support of AWS and initiatives like ML Elevate, these startups are making groundbreaking contributions to the industry.
ML Elevate: A Testament to AWS's Commitment to India
ML Elevate is a testament to AWS's long-term commitment to India. By investing US$12.7 billion in the country by 2030, AWS aims to contribute US$23.3 billion to India's GDP and support around 1,31,700 full-time jobs annually at local businesses. AWS's efforts extend beyond just financial investments, with a focus on fostering innovation, driving digital transformation, and supporting local startups to thrive.
Embracing a Robust Community of AI/ML Startups
Since its inception in 2020, ML Elevate has successfully accelerated the growth journey of over 50 early-stage AI/ML startups in India. These startups have witnessed exceptional progress and success through the program, reflecting the impact and potential of the initiative. The program has cultivated an active community that includes leading Indian AI startups such as AarogyaAI, Dubdub.ai, Vitra.ai, NimbleBox.ai, and others. Being part of this community offers startups the chance to collaborate, learn, and grow together, creating a supportive ecosystem for innovation.
What is the last date to Join ML Elevate 2023?
For startups aspiring to make a significant impact in the generative AI landscape, ML Elevate 2023 is an opportunity not to be missed. The program is currently accepting applications until 25 August 2023, with the results set to be announced in September 2023.
What are the criteria to join Eligible startups that have already developed a Minimum Viable Product (MVP) and plan to seek funding within the next 12-18 months are encouraged to apply. By becoming part of ML Elevate, startups gain access to invaluable resources, mentorship, and funding opportunities that can propel them toward success.
Generative AI applications have undoubtedly captured the imagination of developers and enthusiasts worldwide, and India's generative AI landscape for startups is thriving. With the support of initiatives like ML Elevate and the visionary leadership of Amazon Web Services, India's generative AI ecosystem is poised for tremendous growth. As we look ahead to ML Elevate 2023, the prospects for startups in the field of generative AI have never been brighter. The future of AI is undoubtedly exciting, and ML Elevate serves as a gateway for Indian startups to be at the forefront of this technological revolution.