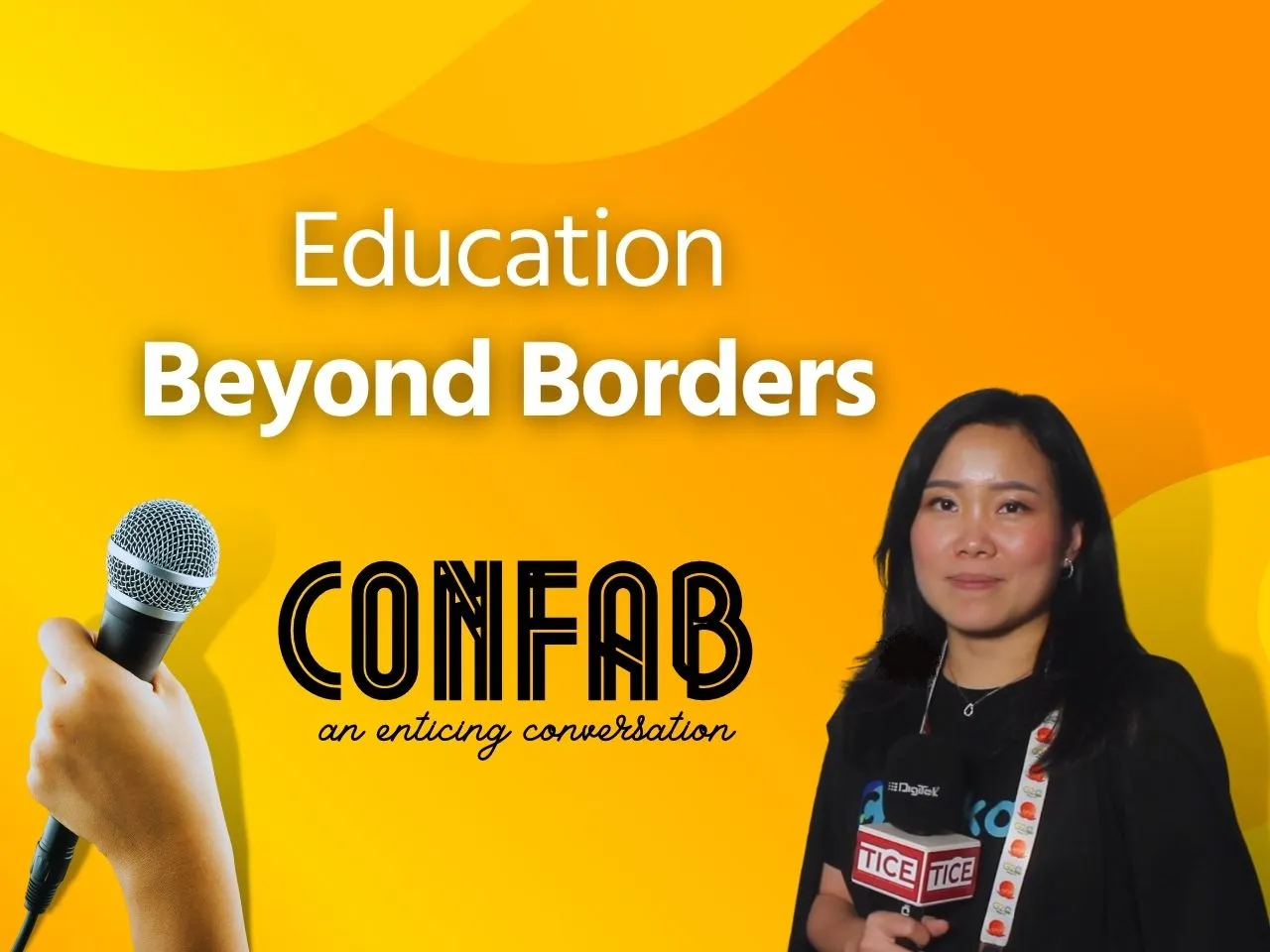 In an era where technology and innovation are reshaping economies, startups have become a driving force for change across the globe. One such groundbreaking event, the Startup20 Shikhar, recently took place in Gurugram, India, with the esteemed presence of the Indonesian delegation, including the Chief Operating Officer (COO) of Cakap, Cecillia Ong.
TICE News had the privilege to sit down with her and delve into the Startup 20 Initiative, exploring the potential strategic partnerships and alliances Cakap aims to forge in India.
Connecting Startups Across Borders: The G20 and Startup20 Event
The G20 event served as a catalyst, uniting synergies among startups not only in India but also bridging the gap with Indonesia. This cross-country connection opens doors for collaboration, growth, and innovation on an international scale. The Startup20 Shikhar event, as a part of the G20, focuses on fostering strong ties between the Indian and Indonesian startup ecosystems.
The Vision of Cakap: Education Technology and Vocational Skills
Cakap is an education technology (edtech) company based in Indonesia that specializes in vocational skills development, aiming to close the gap between graduates and the specific skills demanded by the job market. As Cecillia Ong emphasized, their goal is not limited to technological advancements but also includes tapping into India's talent pool to enhance their operations and overall impact.
Seeking Strategic Alliances and Partnerships in India
Cakap's vision extends beyond its homeland, and India, with its abundant talent pool and resources, becomes a strategic partner in achieving their objectives. The company seeks alliances that will help them expand their operations in Indonesia further. By leveraging India's expertise in big data analysis, AI technology, and its skilled workforce, Cakap aims to create a powerful synergy.
"So basically, our company is an education technology company, Indonesia-based, which focuses on vocational skills to fill up the gap between graduates and the job field required. So we are looking for many more resources that could help us to enlarge the operations and everything that we set up in Indonesia basically not only from the technology base, because we know now we have big data analysis, AI technology, and also the talent pool of India. Because we also have a team right now in India. So a lot of resources that we think could create synergy across events," Cecillia Ong said. 
Empowering Startups in India and Indonesia: The Impact of Startup20
The Startup20 Shikhar event plays a crucial role in empowering startups from both India and Indonesia. It opens up avenues for collaboration, allowing entrepreneurs to share resources, ideas, and knowledge. The initiative facilitates a fruitful exchange that can lead to the growth of the startup ecosystem in both countries.
The Call for Continuation: Fostering Socio-Economic Empowerment
As Cecillia Ong emphasized, events like Startup20 Shikhar should continue to be held under the G20 presidency. The ability to bridge communication gaps across countries is invaluable. By fostering socio-economic empowerment not only within the base country but also overseas, such events facilitate increased Foreign Direct Investment (FDI) and pave the way for greater prosperity.
"This is precisely because it creates a lot of bridges and communication across countries to which we do not have access if we don't go to this event. So this is what basically could be one of the events that need to be continued further for us to increase the social economic empowerment not only basis in our base country, but also expand overseas and increase the FDI for sure," she remarked. 
Global Scaling for Startups: Looking Beyond Local Boundaries
The experts within the startup ecosystem recognize the importance of scaling up globally. While Indonesia holds a vast market, exploring opportunities outside its borders is essential for sustained growth. Events like Startup20 provide startups with exposure to global innovations, success stories, and benchmarks, influencing their business models positively.
"Our market is too big for us in Indonesia. But then by which, when we are looking outwards with this event, we are getting up much more knowledge through overseas. What new Edtech in overseas countries have done? It can be one of the success stories or benchmark for us to set up some of the plans in our business model, etcetera. So this is what we see," Cecillia concluded. 
 As COO of Cakap, Cecillia Ong, eloquently described, Startup20 initiative nurtures a bridge between India and Indonesia, allowing startups to leverage each other's strengths for mutual growth and prosperity. The importance of continuous efforts in uniting startups across borders cannot be understated, as it drives socio-economic empowerment and sets the stage for a brighter, more interconnected future. With initiatives like Startup20, the world of startups is sure to witness unprecedented innovation and progress on a global scale.