The world is navigating through three pivotal transitions. These include the realms of digital and AI, energy and supply chain. This was said by N Chandrasekaran, the Chair of the B20 India Summit and Executive Chairman of Tata Sons.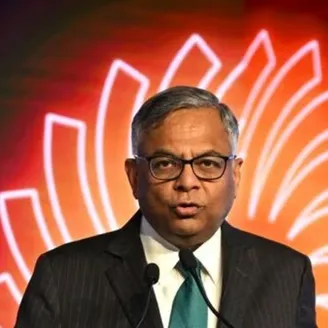 He emphasized that India is poised to lead in all three transitions, positioning the country as a trailblazer in shaping the future of these industries.
He was addressing the highly anticipated B20 Summit India 2023 which is underway in New Delhi, providing a prominent platform for global business leaders to engage and address key challenges and opportunities on the horizon.
The Business 20 (B20), the official G20 platform for communication with the world's business community, is hosting this event, bringing together influential figures from various sectors to discuss pressing matters.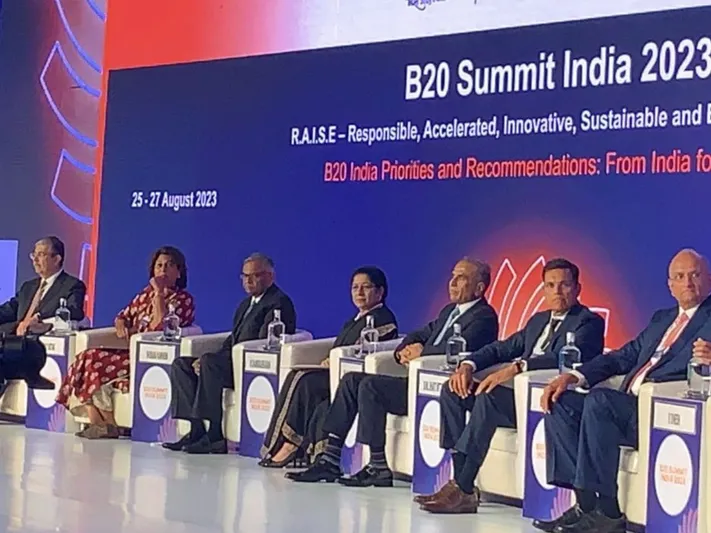 Future of Work, Skilling, and Mobility: Shobana Kamineni's Insights
B20 India Task Force on the Future of Work, Skilling, and Mobility that had 179 members from G20 countries and seven other countries, made a 60-page policy recommendation, making seven broad points across three frameworks — Future of work, imperative for skilling, and enhancing mobility.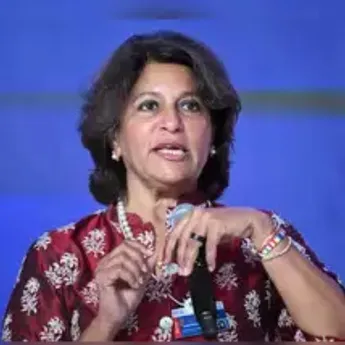 Shobana Kamineni, Chair of the B20 India Task Force on Future of Work, Skilling and Mobility, and Executive Vice-Chairperson of Apollo Hospitals spoke passionately about the task force's seven recommendations of the task force.
Kamineni acknowledged the transformed landscape of work due to the pandemic and the emergence of generative AI. With a nod to the gig economy and flexible work markets, she stressed the importance of recognizing and adapting to the evolving workforce dynamics. Kamineni presented a framework for emerging jobs, acknowledging the changing nature of workplaces and workforce concentration.
She outlined three essential pillars – future of work, skilling, and mobility – and elaborated on seven key recommendations that include defining future jobs, bridging workforce divides, and leveraging technology for cross-border mobility.
Inclusive Global Trade and Investment: Mallika Srinivasan's Perspective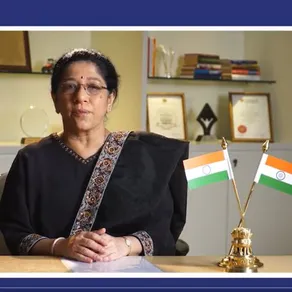 Mallika Srinivasan, Chair of the B20 India Task Force on Inclusive GVCs for Resilient Global Trade and Investment cum Chairman & MD, Tractors and Farm Equipment (TAFE), India emphasized the incorporation of fresh Key Performance Indicators (KPIs). These KPIs encompass human development, food security, digital purchasing engagement, foreign direct investment (FDI), and progress in nations facing financial gaps. Srinivasan underscored the task force's commitment to resilience in global trade and investment.
Tech, Innovation, and R&D: Kris Gopalakrishnan's Insights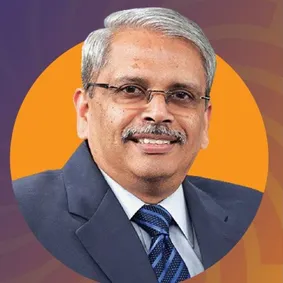 Kris Gopalakrishnan, Chair of the B20 India Task Force on Tech, Innovation and R&D, cum Chairman, Axilor Ventures & Co-Founder, Infosys, India, mentioned that 170 global members deliberated on 14 key recommendations. These included a technology and policy roadmap, a virtual digital library for knowledge transfer, universal Internet access, tech-enabled cancer research, and a G20 program to enhance women's participation in STEM fields.
Digital Transformation: Rajesh Gopinathan's Priorities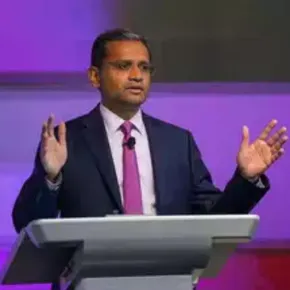 Rajesh Gopinathan, Co-Chair of the B20 India Task Force on Digital Transformation, outlined four priority areas. These encompass promoting universal connectivity, addressing digital literacy, facilitating digital transformation for micro, small, and medium-sized enterprises (MSMEs), and fostering digital trust by harmonizing cybersecurity efforts. Gopinathan underlined the importance of sustainable finance for MSMEs and the need for bridging the cybersecurity skill gap.
The B20 Summit India 2023 is proving to be a confluence of visionary ideas and actionable strategies. With leaders from diverse sectors and backgrounds, the event serves as a platform to shape the future of business in a rapidly changing world. As the discussions continue, these insights and recommendations hold the promise of driving innovation, inclusivity, and progress on a global scale.