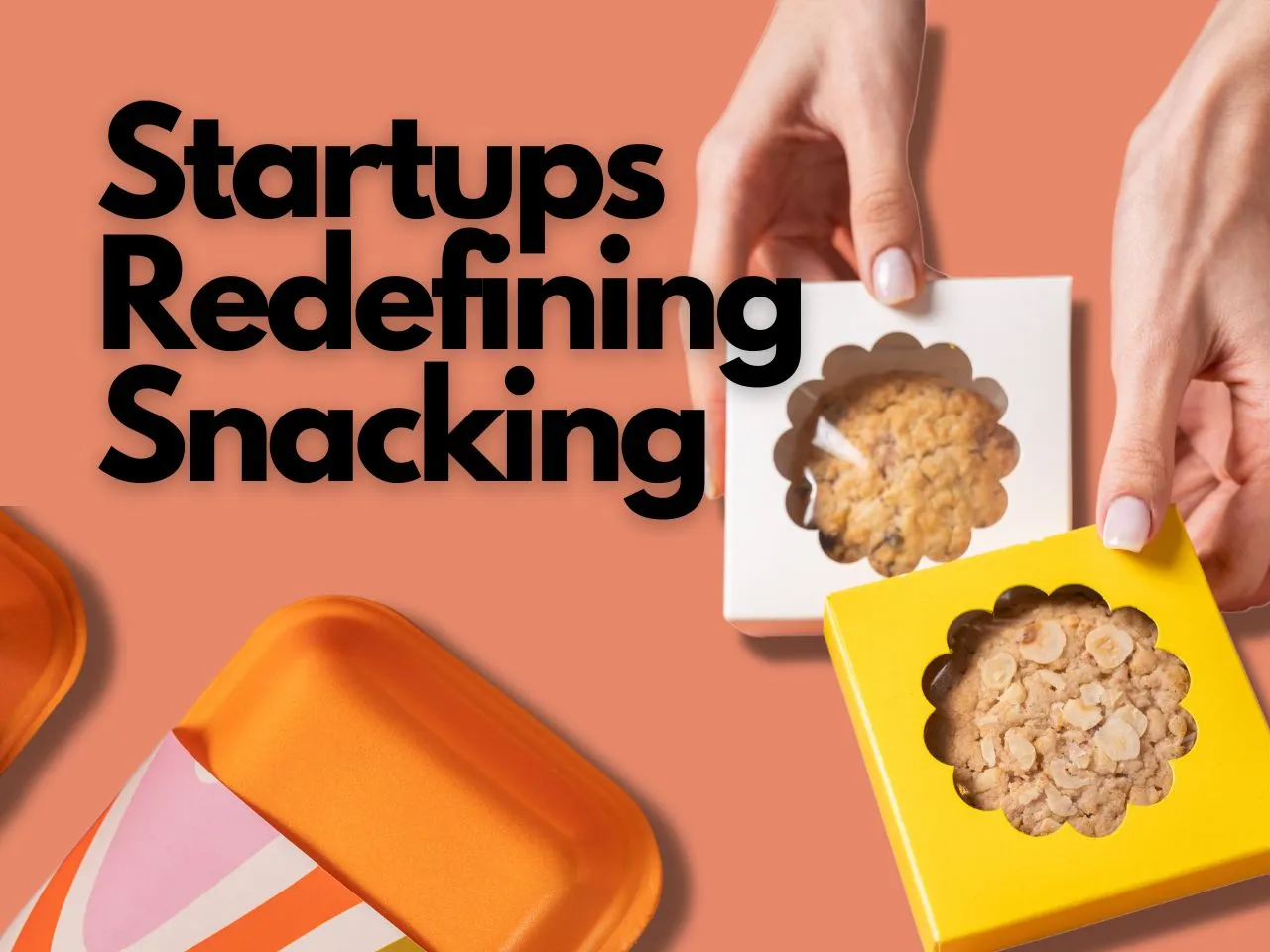 India has long been known for its love for snacking, and with the rise of health consciousness, the demand for nutritious snacking options has increased significantly. In recent years, the country has witnessed a surge in the number of startups that offer healthy snacking options.
According to industry estimates, the healthy snacks market in India is expected to grow at a CAGR of 15.6% during the period 2020-2025. The report also highlights that the Indian snacking industry is currently valued at $3 billion and is expected to grow to $11 billion by 2025.
Why Nutritious Snacking Is Growing In India?
The growth of nutritious snacking and packeged snacks in India can be attributed to several factors. Firstly, there has been a significant increase in health awareness in the country, with more and more people becoming conscious of their dietary habits and the impact of unhealthy snacking on their overall health. The rise of lifestyle diseases such as obesity and diabetes has further underscored the need for healthier snacking options. And now people are more intersted in healthy food over the traditonal unhealthy packaged snacks.
Secondly, the changing demographics of the country have played a role in the growth of nutritious snacking. With a growing middle class and an increase in disposable income, consumers are more willing to pay a premium for healthier and more nutritious snacks.
Thirdly, the availability of healthier snacking options has also played a role in the growth of this segment. The emergence of startups that offer nutritious snacking options has made it easier for consumers to access healthier options. With the convenience of online ordering and home delivery, these startups have made it easier for consumers to incorporate healthier snacking into their daily routine.
Nutritious Snacking Startups In India
Let's take a closer look at some of the Indian Entrepreneurs that are leading this change:
Wholsum Foods
Co-founded by Meghana Narayan and Shauravi Malik, Wholsum Foods is the parent company of Slurrp Farm. The brand offers a range of ready-to-make and ready-to-eat food products made with millets like ragi, jowar, bajra, foxtail millet, and amaranth. The company's mission is to bring millets to the center of all plates and provide equitable access to nutrition. The founders are passionate about reinvigorating the millet culture in the country and educating consumers about sustainable super grains.
The Whole Truth
Shashank Mehta, the founder, and CEO of The Whole Truth is another entrepreneur who is transforming the packaged food industry. The Whole Truth offers a range of snacks, including granolas, trail mixes, and energy bars, made with wholesome ingredients like nuts, seeds, fruits, and superfoods. The brand's tagline "No Junk Promise" reflects its commitment to providing clean and transparent ingredients to consumers.
Open Secret
Ahana Gautam is the founder of Open Secret, a brand that offers artisanal chocolates made with single-origin cocoa and natural sweeteners like coconut, sugar, jaggery, and honey. The brand's range includes unique flavors like Himalayan Pink Salt, Turmeric, and Orange Peel. Ahana's mission is to change the way people perceive chocolate by offering a healthier alternative that is free from processed sugar, artificial flavors, and additives.
Raw Pressery
Anuj Rakyan, the founder of Raw Pressery, has created a brand that offers a range of cold-pressed juices, smoothies, and nut milk made with fresh and natural ingredients. The brand's products are free from preservatives, added sugar, and artificial flavors and are packaged in eco-friendly glass bottles to promote sustainability. Anuj's mission is to provide consumers with a healthier and convenient option to satisfy their thirst and nutritional needs.
Nutty Yogi
Devanshi Shah is the founder of Nutty Yogi, a brand that offers a range of healthy and organic food products like grains, spices, oils, and snacks. Nutty Yogi sources its ingredients from small-scale farmers and artisans to promote ethical and sustainable practices. The brand offers a variety of unique flavors like Amaranth Muesli, Tri-Flour Pasta, and Jaggery-Sesame Chikki.
The rise of social media has also contributed to the growth of nutritious snacking in India. As more and more people become health-conscious, social media platforms have become a platform for sharing tips and ideas on healthy eating habits. This has further fueled the demand for healthier snacking options in the country.