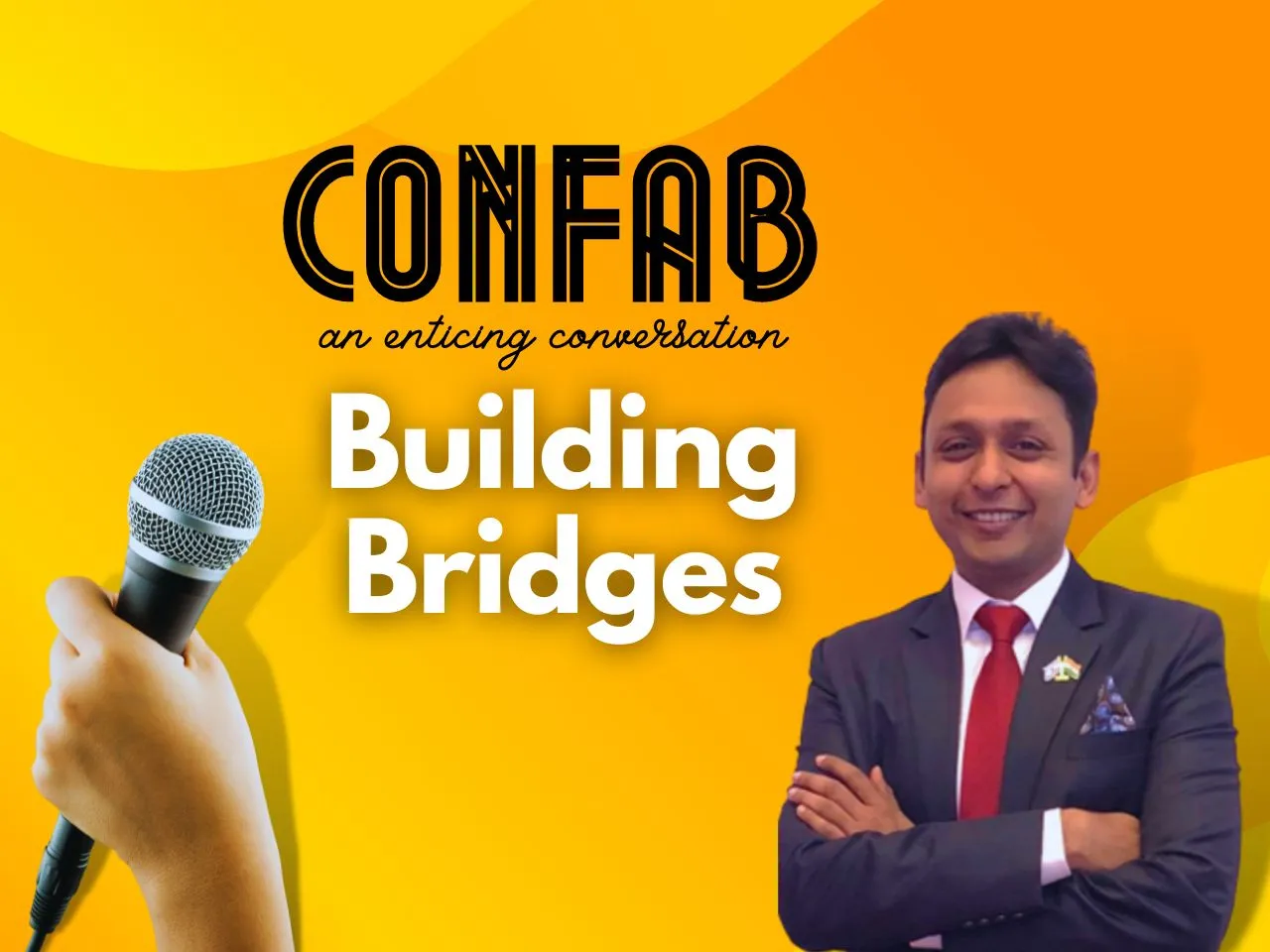 In an exclusive conversation with TICE News, Mr. Vishal Agarwalla, National Vice Chair CII-Yi (2023) an instrumental figure working closely with Young Indians (YI) and the Young Entrepreneurs' Alliance (YEA), shed light on the key takeaways from a crucial meeting between the Saudi Delegation and members of the Confederation of Indian Industry (CII) that took place during the G20 YEA Summit. 
The meeting, graced by HRH Prince Fahad bin Mansour Al-Saud and Dr. Chintan Vaishnav, Chair of the Startup20 engagement group, was a crucial milestone in fostering entrepreneurship and bilateral collaboration between India and Saudi Arabia.
Uniting the Indian and Saudi Startup Ecosystems 
At the heart of the meeting's agenda was the focus on bringing together the Indian and Saudi Arabian startup ecosystems. Mr. Agarwalla revealed that the key takeaway was to explore ways for both ecosystems to collaborate effectively, ensuring a symbiotic relationship that promotes entrepreneurship and facilitates access to funding opportunities on both sides.
"The key takeaways were to ensure how we can get the entire Indian startup ecosystems together under one roof and how can this collective body work with the Saudi Arabian startup ecosystem to foster entrepreneurship and ensure that there is enough funding available on both sides," Agarwalla said. 
Streamlining Startup Upliftment Bodies 
A significant part of the discussion revolved around streamlining the efforts of various bodies working towards the upliftment of startups. As India boasts a plethora of forums dedicated to nurturing entrepreneurship, including CII's startup council, Invest India, Startup India, and Young Indians, it was agreed that a unified platform would be established. This collaborative platform would engage with Saudi Arabia, enhancing communication and cooperation between the two nations.
"India is a large, one of the largest growing economy and has a lot of contribution from the startup ecosystem. There are many such forums in India, CII Startup Council, Invest India, Startup India, Young Indians etc. So it was agreed that we all will find a way to come under one platform which would then engage with Saudi Arabia," the G20 YEA Sherpa said. 
Facilitating Startup Mobility 
Recognizing the importance of cross-border collaboration, talks also touched upon the need for a streamlined visa process for entrepreneurs from both India and Saudi Arabia. The objective is to enable smooth movement of startup owners between the two countries, reducing barriers and promoting international cooperation.
"These are certain internal discussions that we had. I'm not a government representative cannot comment on visas, but we discussed about how movement of startup owners can be made easier between the two countries," Vishal Agarwalla mentioned. 
The Blossoming of a Fruitful Partnership 
As both India and Saudi Arabia stand as economic powerhouses with rapidly growing economies, a significant portion of their progress can be attributed to the contributions of startups and small to medium enterprises (SMEs). Mr. Agarwalla highlighted the crucial role played by facilitators in bringing these startups and SMEs together. By identifying and addressing roadblocks, the India-Saudi Arabia partnership aims to create a flourishing ecosystem that nurtures innovation and growth.
"See both Saudi Arabia and India are the two largest and fastest growing economies of the world today. And majority of the contributions are coming from startups and small and medium enterprises. Our role is to get these startups and SMES together. Once you get them together, things happen, you know, we just have to play the role of facilitators and wherever the roadblocks are trying to identify them and taking it to the right agencies to ensure that they are solved," he remarked. 
The meeting has set the stage for an exciting era of collaboration between the startup ecosystems of India and Saudi Arabia. The vision of a unified platform encompassing key startup upliftment bodies from India and enhanced mobility for entrepreneurs signifies a strong commitment to fostering entrepreneurship and innovation on both sides.
With a shared determination to harness the potential of startups and SMEs, this partnership between India and Saudi Arabia promises to create an impactful and transformative ecosystem, elevating both nations' positions in the global startup landscape. As the plans unfold and strategies take shape, the world awaits eagerly to witness the tremendous potential of this partnership come to fruition.