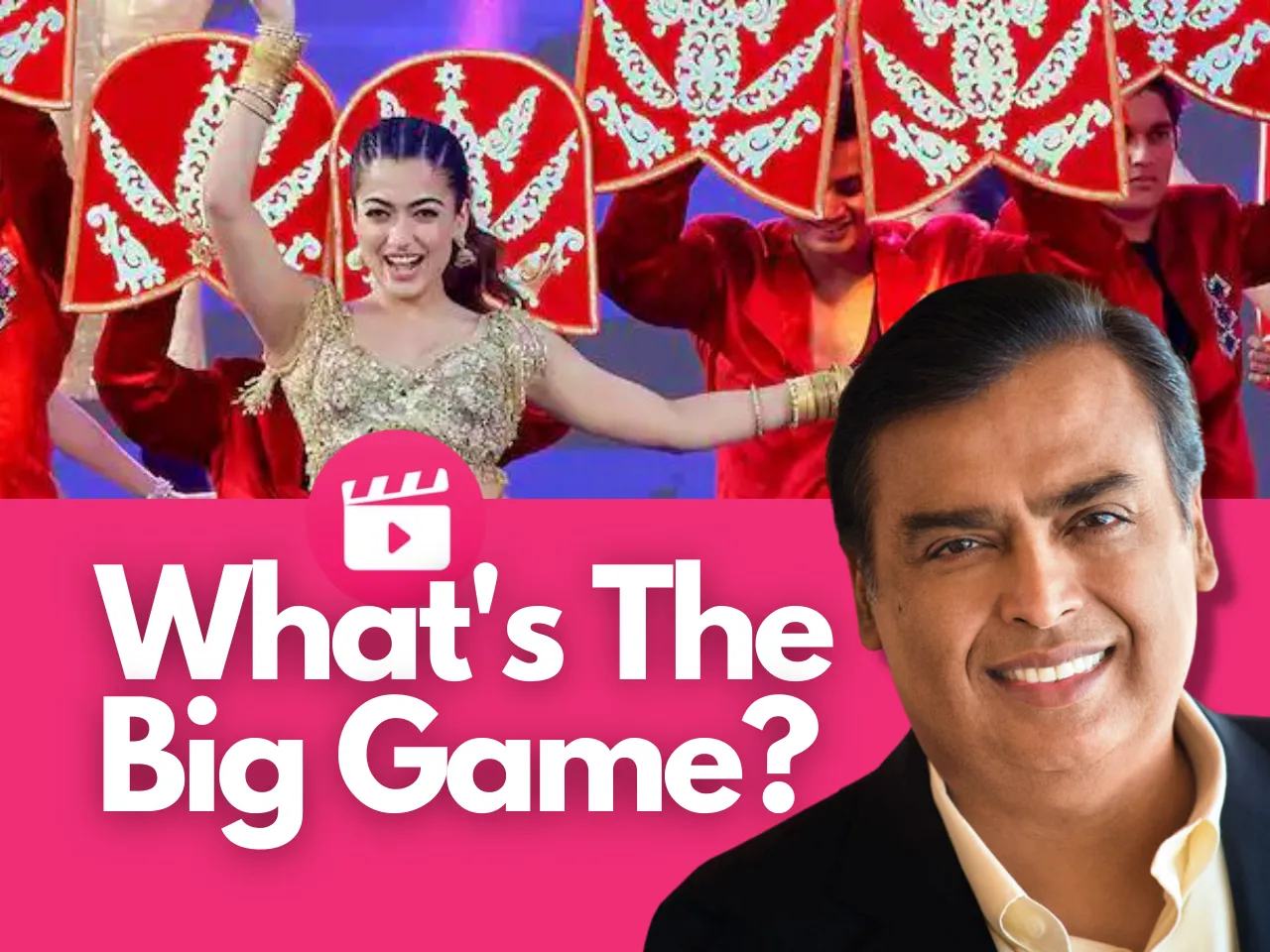 Jio Cinema was just another streaming app that existed in the vast sea of OTT platforms before it pulled off a slam dunk that even LeBron James would be proud of. It was just minding its own business until late November 2022 when it decided to make a grand entrance like a Bollywood diva at an awards show. It decided to do the unthinkable - telecast the FIFA World Cup in India for free. This move catapulted JioCinema to instant fame like a viral internet video, and now it's the talk of the town like a spicy samosa at a chaat stall. 
Who runs Jio Cinema? 
JioCinema is one of two streaming apps run by media company Viacom18, a joint venture between telecom behemoth Reliance Jio Infocomm Ltd and American media giant Paramount Global, a winning combination like a perfectly brewed cup of masala chai. 
It grabbed eyeballs again after its decision to stream the IPL matches for free, a bold move that left its competitors gasping for air. It was like a wave of electricity that zapped through the industry, leaving everyone stunned.
Where can viewers watch IPL 2023? 
The Indian Premier League is set to begin on March 31 at the Narendra Modi Stadium in Ahmedabad with a clash between the master and the apprentice, i.e. Chennai Super Kings led by MS Dhoni locking horns with Hardik Pandya-led Gujarat Titans. The viewers can catch all the exciting action on Jio Cinema for free. 
How much did Viacom pay to get IPL's digital rights?
With a whopping Rs. 23,758 crore investment, they acquired the digital rights to the IPL tournament for five years. It was like they had won the lottery, and everyone else was left to pick up the pieces.
This move has created a ripple effect in the advertising industry, like a pebble thrown in a calm pond. Advertisers are now turning to alternative ways to promote their brands and reach their target audience, and one of them is Jio Cinema. It's like a knight in shining armor, riding in to save the day.
How the digital revenue will be affected by Jio Cinema's free streaming?
The Indian Premier League, or IPL as it's affectionately called, is more than just a cricket tournament. It's a cultural phenomenon that grips the entire nation for months on end. And with the tournament set to begin once again, the excitement levels are reaching a fever pitch. But this year, the IPL is set to do more than just thrill cricket fans. It's expected to be a game-changer for the digital ad market in India.
According to a KPMG-CII report, the digital revenue for sports is projected to grow faster than a bullet train, from Rs 1540 crore in FY21 to Rs 4360 crore in FY26, with a CAGR of 22 percent. This kind of growth is the stuff of legends. But what's driving it? Well, it's a perfect storm of factors. The rise in the number of OTT viewers in India, coupled with the convenience of watching sports from anywhere, has created a tsunami of demand for digital sports content.
What will Jio Cinema gain by streaming Jio Cinema for free?
JioCinema is all set to hit it out of the park in the upcoming IPL 2023! According to Media Partners Asia, they are expected to take a lion's share of 60% in total ad sales. That's like hitting a sixer in the last ball of the match, eh?
The report also predicts that digital ad revenue is all set to surpass TV ad revenue for the very first time in IPL history Now that's what I call a game-changer! It's like the time when Sachin Tendulkar became the first player to score 100 centuries in international cricket. Unbelievable, but true! 
The report by Media Partner Asia (MPA) estimates that Star India's IPL 2023 ad sales will be in the range of $200-220 million, while JioCinema's ad sales are set to touch a whopping $330-350 million. That's like comparing a pebble to a mountain! Star India has been hit by a double whammy- the Jio onslaught and a challenging macroeconomic environment.
In this new world, JioCinema is like a king on a chessboard, making all the right moves. It's like watching MS Dhoni in action - calm, composed, and always delivering the goods when it matters the most. So, if you're looking to catch all the IPL 2023 action, you better make sure you've got JioCinema on your side. 
How Free Streaming Of IPL 2023 Helps JIO Cinema App Downloads 
Another major benefit of the move is the increase in number the of downloads of the Jio Cinema app on the Play Store. 
JioCinema is leaving no stone unturned when it comes to its advertising campaign for IPL 2023. The campaign features none other than MS Dhoni, and boy, is it aggressive! The ads compare the benefits of streaming a match on JioCinema with the drawbacks of watching it on television. JioCinema is betting big on digital viewership for IPL 2023, with a target of over 500 million viewers. They have been touting this number to potential advertisers, and if they hit it, it would be a huge victory for the platform.
How Did FIFA World Cup 2022 Help Jio Cinema?
JioCinema is hoping to hit a six with this campaign. After the success of the FIFA World Cup 2022 and WPL 2023, the platform is looking to add more subscribers with IPL 2023. If they manage to do that, they could give YouTube a run for its money. With over 520 million monthly users, YouTube is currently India's biggest video streaming platform. But if JioCinema can build a large user base, it could eventually catch up to YouTube. And that's not all - with a large user base, Reliance Jio could cross-sell its other services to subscribers. It's like hitting two birds with one stone!