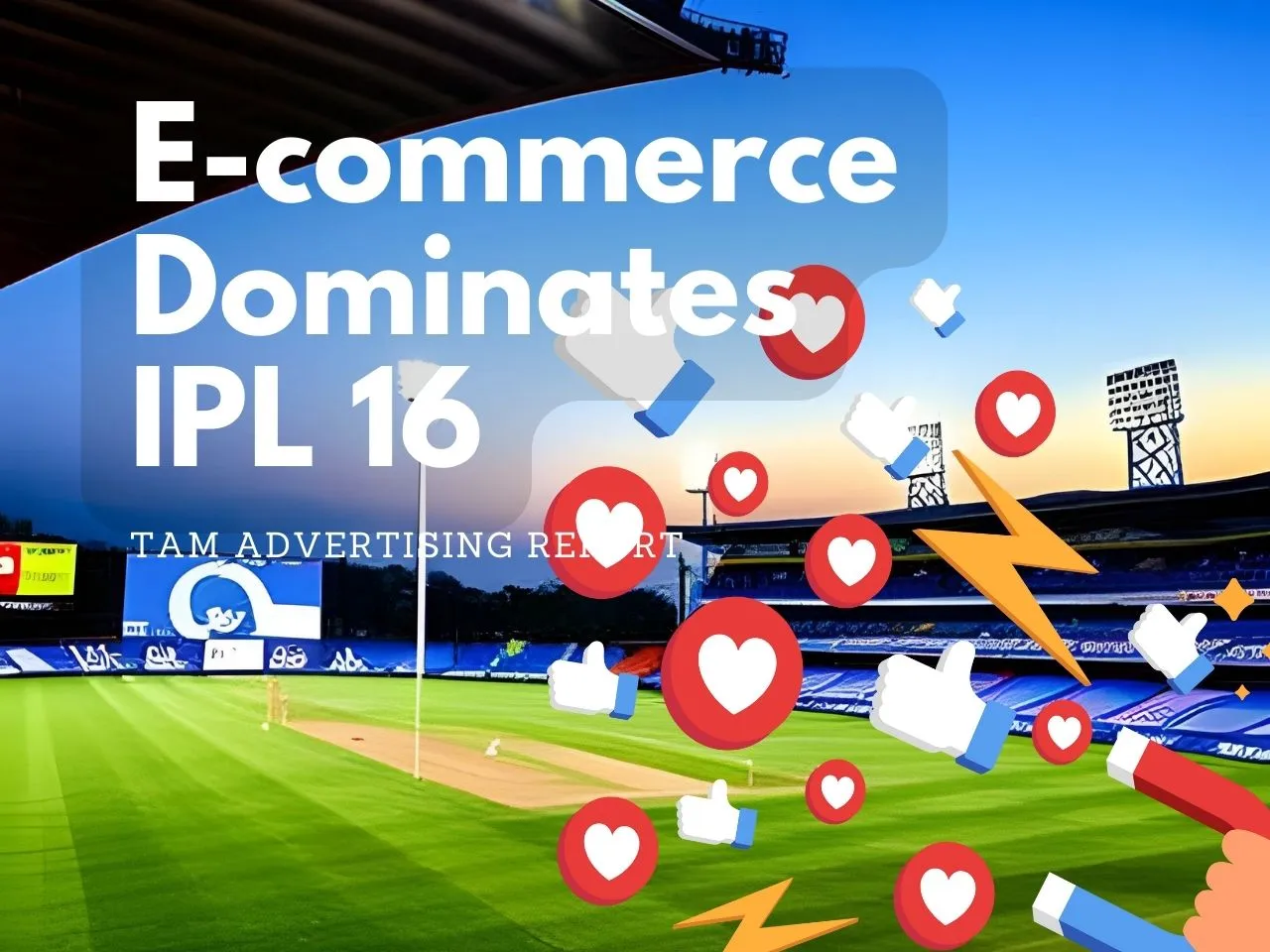 E-commerce gaming category remains at the top of the advertising game during IPL 16, with Pan Masala following closely behind. According to the TAM advertising report, there were 14 new categories and 53 new brands advertised in 16 matches of IPL 16, with three of those new categories falling under the e-commerce category. This season showed a 15% increase in the count of categories and an 11.11% increase in the number of advertisers compared to Indian Premier League 15.
Leading Brands & Categories In IPL
Airtel 5G Plus was the top brand advertised, followed by Parle Platina Hide and Seek Bourbon, with two food and beverage (F&B) and two telecom brands making up the top five new brands. The top five new categories were biscuits, moisturising lotions/creams, luggage, tyres and Ecom-auto products and services, according to TAM report.
However, 25 categories that were in IPL 15 did not appear in IPL 16. The top five categories, three of which were from the F&B sector, had a 57% share in the Ad volumes in IPL 16. The report also stated that the top five advertisers contributed a 38% share of ad volumes during the 16 matches of this year's IPL.
Top advertisers In IPL
The top advertisers for IPL 15 were Sporta Technologies (Dream11.com), K P Pan Foods, Dreamplug Technologies (Cred), Bundi Technologies (Swiggy), and PepsiCo. Meanwhile, the top advertisers for this year's IPL are Sporta Technologies (Dream11.com), K P Pan Foods, Coca Cola India, Bharti Airtel and Vishnu Packaging.
In terms of percentage share, Sporta Technologies (Dream11.com) and K P Pan Foods increased from 7% and 4%, respectively in IPL 15 to 11% and 8% in IPL 16.
TAM Analysis
The report indicates that the e-commerce and gaming industry is the most profitable during IPL season, as it has maintained the top spot for two consecutive seasons. Additionally, the report also highlights the growth in the count of categories and advertisers, indicating a significant investment in advertising during the IPL.
Furthermore, the shift in top advertisers from last season to this season indicates a constantly evolving advertising landscape, with advertisers constantly trying to find new ways to capture their audience's attention. The fact that three out of the top five categories belong to the F&B sector highlights the importance of targeting specific audiences and the effectiveness of F&B ads during the IPL season.
Overall, the TAM advertising report provides insights into the changing advertising landscape during IPL season and highlights the importance of targeting specific audiences for effective ad campaigns.