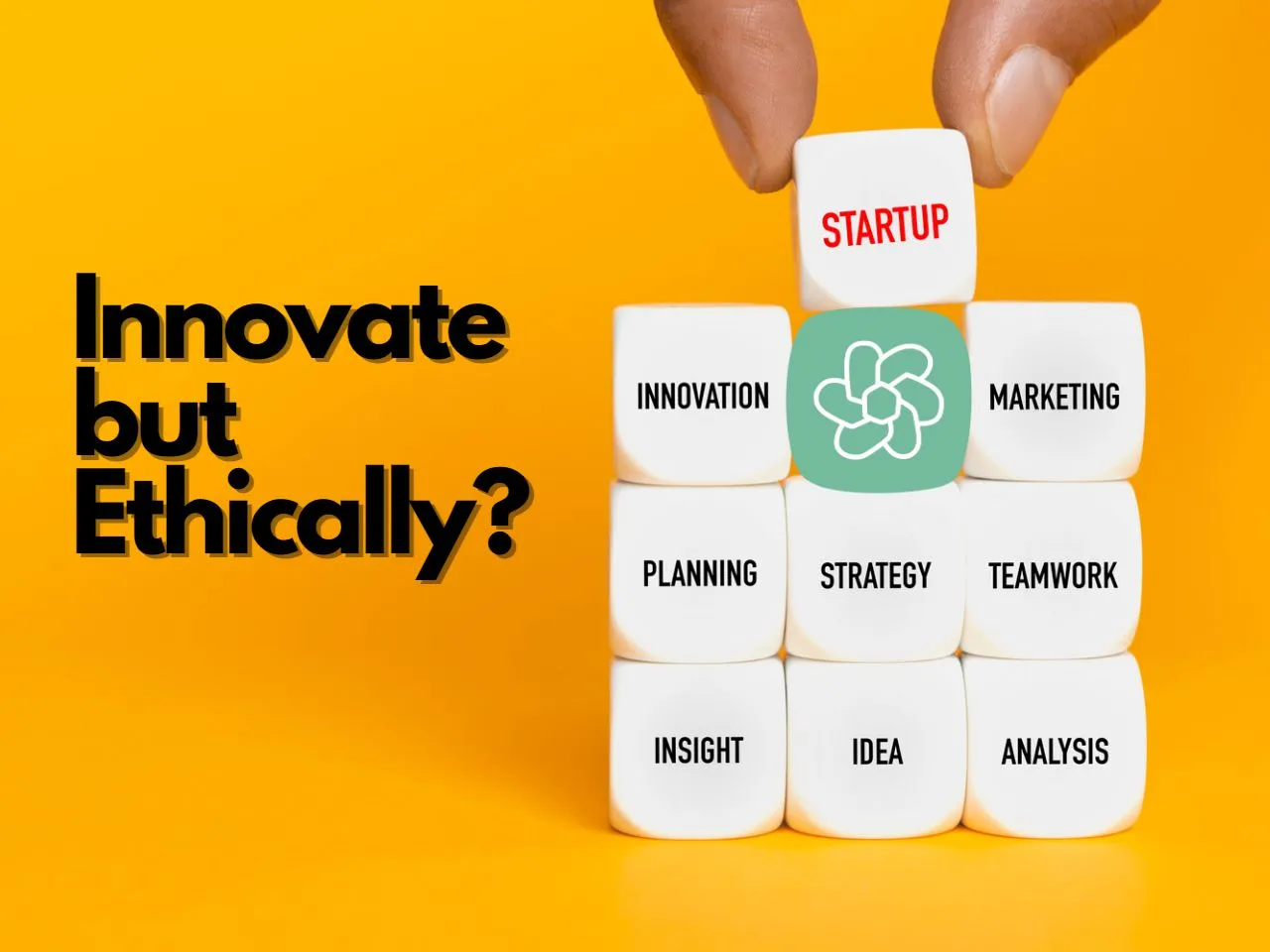 Technological advancements have revolutionized the world, transforming the economy, the job market, and startups. From the advent of the internet to the rise of mobile phones, technology has transformed the way we work, communicate, and live our lives. 
In recent years, the meteoric rise of generative AI has similarly impacted the startup world, with companies eager to integrate AI into their businesses. However, concerns have also been raised about the unchecked growth of AI, particularly in the realm of generative AI, which has the potential to create deep fake audio or text to spread false information, eliminate jobs, and even replace humans entirely.
The Benefits of Generative AI for Startups
The rise of generative AI has been fueled by the exponential growth of computing power and the development of deep learning algorithms. Startups have been quick to take advantage of these advances, recognizing the benefits that generative AI can offer. By using AI to generate content, startups can streamline their operations, reduce costs, and create more personalized content for their customers. From automating tasks to creating new products, the possibilities seem endless. However, some are questioning whether this technology is really a match made in heaven for startups or a recipe for disaster. 
Generative AI is a type of machine learning that involves creating new content, ideas, or designs using a set of rules or algorithms. This technology has already been used in various industries, from music to fashion, to create new and unique products. Startups, in particular, have started to use generative AI to automate tasks, create personalized products, and even develop entirely new business models.
One of the most significant benefits of using generative AI in startups is its potential to save time and money. For example, instead of manually creating designs or content, generative AI can automate these tasks, allowing startups to focus on other critical aspects of their business. Additionally, generative AI can help startups create personalized products or services, leading to a better customer experience and increased revenue.
The Drawbacks of Generative AI for Startups
However, there are also potential drawbacks to using generative AI in startups. One concern is the potential loss of creativity and originality. When using generative AI to create products, there is a risk of producing generic or repetitive designs that lack uniqueness. Additionally, startups may become too reliant on generative AI, leading to a lack of innovation and creativity within the company.
Concerns Over the Unchecked Growth of Generative AI
Despite the benefits of generative AI, concerns have been raised about its unchecked growth. Industry experts have warned about the potential for generative AI to create deep fake content that can be used to spread false information or undermine trust in public institutions. In addition, there are concerns about the impact that generative AI could have on jobs, particularly in industries such as journalism, where AI-generated content could replace human writers entirely.
"I do not think there should be a need for a license to use AI, however, there should be an ethical use of AI for social good at large. There need to be certain principles and guiding frameworks for the use and advancement of this technology," mentioned Gaurav Achha, the co-founder of BON V Aero. 
Samsung has banned its workers from using generative AI, specifically ChatGPT, due to growing concerns about security risks. This move comes after a recent leak where the company's internal data was put on ChatGPT as per media reports. Other major businesses, including Bank of America, Citi, Deutsche Bank, Goldman Sachs, Wells Fargo, and JPMorgan, have also restricted their employees' use of ChatGPT. However, ChatGPT services have resumed in Italy following OpenAI's introduction of new privacy controls. These security concerns highlight the need for companies to carefully consider the risks associated with using AI and implement appropriate measures to protect their sensitive data.
Balancing Innovation and Regulation in the Generative AI Era
Given these concerns, there is a growing consensus that there is a need to regulate the development of generative AI. One approach to regulation could be to require companies to disclose how their AI systems work and ensure that they are being used ethically. This could include creating a set of ethical standards for the development and use of generative AI, as well as establishing regulatory bodies to oversee the development of AI.
Another approach could be to require companies to obtain a license before using generative AI. This license could be granted by a regulatory body that would monitor the development and use of AI, ensuring that it is being used ethically and that it is not being used to spread false information or undermine public trust.
The rise of generative AI has had a profound impact on the startup world, with companies eager to take advantage of its benefits. However, concerns have also been raised about the unchecked growth of AI and the potential for it to create deep fake content, eliminate jobs, and undermine public trust. While regulation may be necessary to ensure the ethical development and use of generative AI, the specifics of such regulation will need to be carefully considered to avoid stifling innovation and creativity in this rapidly evolving field.