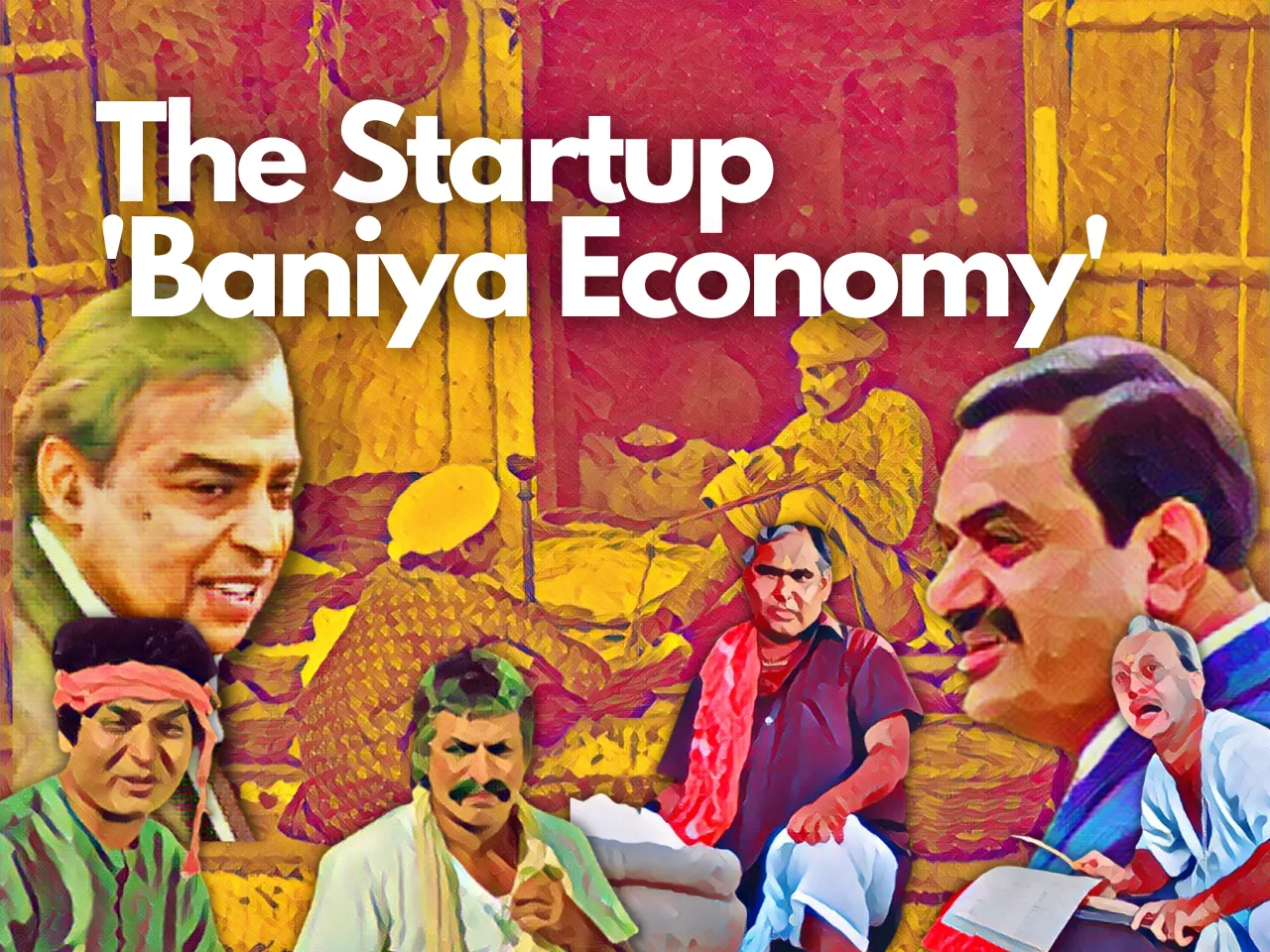 The friendly, local baniya has always been an integral part of Indian society. So much so, that almost every Bollywood story once featured one. Sometimes for comedy, at other times to play a warm supportive character and still on other occasions exploring the villainous dimensions. 
But that was in the past. Now, in the age of Startups and corporations, even the local Baniya is tech-enabled and fintech-supported. The change is such that the Baniya of today has the capacity to become the central character of India's story. Many of them are already playing a central role.
Also Read: All About The 7th Anniversary Of Startup India Mission 
Ambani Adani Net Worth 
& The Baniya Economy 
Two world-renowned Indian billionaires, Ambani and Adani, have their roots in humble family Startups. When Startups weren't even a thing, local Indian merchants were the backbone of the Indian economy. Ambani is India's richest person and among the top 10 billionaires globally with a net worth of USD 85.4 billion. Adani ranks 23rd on the list with a net worth of USD 52.5 billion.
Even today, the Kirana economy is the key conductor of India's trade & business. In this respect, the Kirana shop has served as the first school for budding entrepreneurs in the Indian business community. Many new-age entrepreneurs have taken basic business lessons from their father's shop or trading firm before pursuing their dream ideas. 
Today both Ambani-Adani and many other business tycoons have become global brands. They are on Forbes' list for the wealth they have created for India and themselves. Their empires are spread across sectors from crude oil refineries to refined edible oil to retail stores to food processing and whatnot. 
Also Read: The Economic Survey In Infographics 
They still view the most basic Indian business of selling Kirana or groceries as an invaluable aspect. It makes sense that 90 percent of FMGC sales still occur in 12-20 million Kirana stores across the country. The Kirana business contributes around 10 percent to India's GDP and employs over 8 percent of the workforce in the country.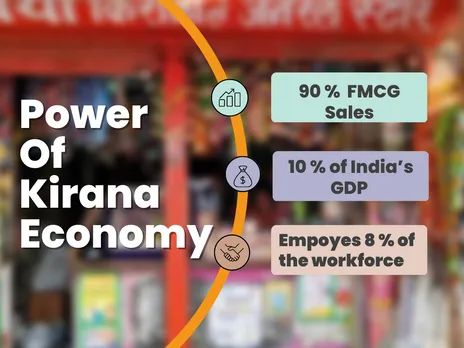 How UPI has Changed The Indian Economy?
The UPI Baniya Boom 
Despite Tata, Ambani, Amazon, Walmart etc, competing for market share in India's $600 billion grocery business, 90 percent of it still goes to local Kirana shops in urban and rural India. But there are two parts to this Kirana business. There is a delivery-based, technology-supported Kirana start-up, and a pure fintech Startup that customers use to make payments across India for all small UPI transactions. The number and value of UPI transactions in India have grown multiple folds in the past few years. In the year 2022, UPI-enabled transactions stood at 74 billion with a total value of Rs. 125.94 trillion.
So, India has achieved what most advanced countries could not achieve in terms of digital infrastructure. However, a large number of its customers have yet to experience the digital revolution. This can happen only when India can bring its retail Kirana stores under the fold of its digital revolution. The fintech companies can leverage and help these Kirana shops for mutual benefit. These ventures can increase their last-mile connectivity with help of local Kirana shops solve the identification problems with Aadhaar. And the Kirana shops can benefit with increasing number of transactions and some value-added feed from FinTech initiatives. 
Also Read: Budget 2023-24; Whats There For MSME?
How FinTech Works For Financial Inclusion?
Local Baniya for Financial Inclusion 
The younger tech-savvy generation of the friendly Baniyas are using it to start new businesses and to revamp their traditional commerce. Equipped with favourable government policies and digital infrastructure the Baniya economy has the potential to increase the financial inclusion of consumers across India. 
The move will help not only FinTech as well as the  Kirana businesses. It will also give impetus to the larger goal of the current government which is to bring financial inclusion to the majority of Indians. Local Kirana shops or our robust baniya economy is the gold standard conductor through which high voltage, rapid and far-reaching economic benefits can be sent to 140 billion Indians. And making India realise its dream of becoming a $ 10 trillion economy.