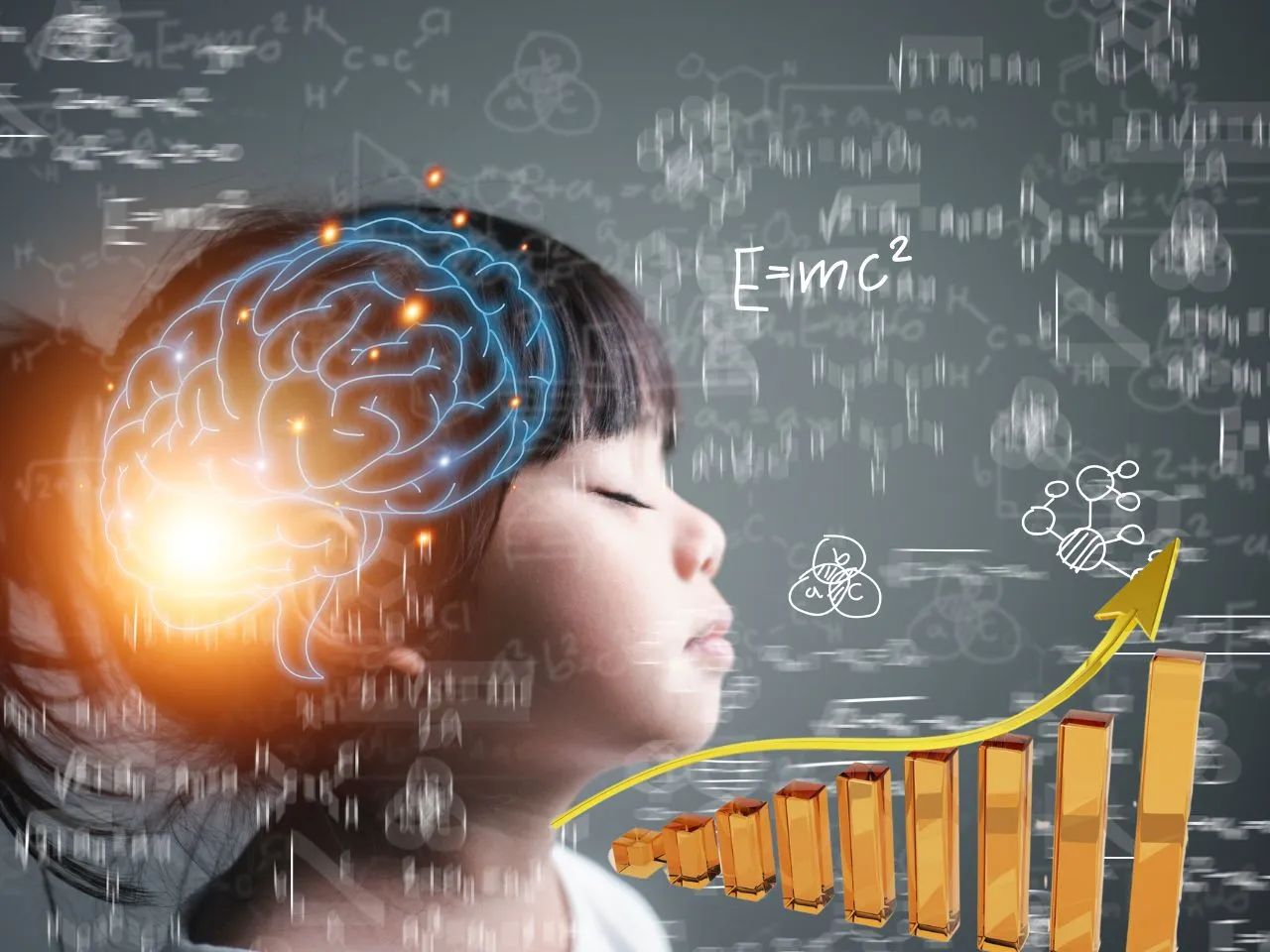 Edtech which is one of the most thriving sectors in the startup ecosystem faces near-term challenges, but the mismatch between Teacher Supply and Course Demand will drive long-term growth. The other key factors fueling Edtech's growth is the rising digital literacy and increasing demand for test preparation.
Edtech Is Set On A Gradual Growth Trajectory in India
This is stated in a report by Google, Temasek and Bain & Company on e-Economy India 2023.
Edtech, the online education technology sector, is set on a gradual growth trajectory in India. Despite several hurdles in the near term, such as consolidation and high costs, the long-term prospects remain promising. 
The report suggests that the mismatch between the supply of teachers and the demand for courses will be a key driver of this growth.
Growing Digital Literacy Paves the Way for Edtech's Rise
As of 2022, India had over 150 million registered users in the edtech sector, with 15 million Indians enrolling in paid online courses.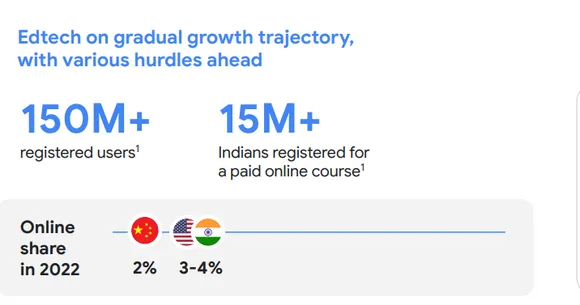 The rise in adoption is attributed to an increasingly digitally-savvy audience that recognizes the value and convenience of online learning. Currently, the online share in the education market stands at 3-4%, but it is projected to reach 4.5-5.5% by 2025 and 8-10% by 2030, with a compound annual growth rate (CAGR) of 26% between 2022 and 2025, and 22% between 2025 and 2030.

Test Preparation and Upskilling Boom
The report suggests that a significant portion of students, around 28%, use edtech platforms for test preparation, particularly for entrance exams or competitive exams such as the IIT-JEE, CAT, and GMAT. Another 23% of users are seeking to acquire new skills for their professional advancement. The demand for test preparation and upskilling courses is expected to grow further as the nature of work continues to evolve rapidly, necessitating regular upskilling and reskilling.

Increasing Preference for Edtech Platforms
Edtech platforms have become increasingly popular, with learners using an average of two platforms for their education needs. These platforms account for nearly 50% of users' total study hours, indicating a significant shift towards online learning. Moreover, approximately 81% of users started utilizing edtech platforms within the last two years, highlighting the recent surge in their adoption. Furthermore, a remarkable 91% of users are likely to recommend these services to others. Interestingly, 55% of learners are open to taking expensive online courses, even if it means taking a personal loan to fund their education.
Teacher Shortage Favors Online Test Preparation
The report highlights that a key factor contributing to the growth of edtech in India is the shortage of qualified teachers. This scarcity of educators is expected to push more students towards online test preparation platforms. The report indicates that approximately 30% of edtech customers have already paid for online test preparation courses, highlighting the opportunity for online education platforms to fill this gap.
Rise of Hybrid Models and Omnichannel Approach
While online courses have gained traction, the report reveals that around 60% of edtech users still prefer hybrid models that combine offline and online elements. In line with this trend, major edtech players have begun exploring hybrid models. Notably, BYJU'S, a prominent edtech company, recently acquired the offline player Aakash for approximately $1 billion, emphasizing the growing focus on hybrid education models, the report says.
Challenges and Priorities for Edtech in India
The edtech sector faced challenges in 2022, including consolidation and high costs. The pandemic-induced surge in customer acquisition resulted in inefficient organizations, with costs reaching 75% of sales compared to 22% prior to Covid-19. However, the industry is striving to improve its economics by prioritizing cost optimization in areas such as marketing and operations.
To enhance authenticity and quality, edtech companies are aiming for recognized industry credentials. Additionally, the government's launch of India's first digital university in January 2023, offering certificate and diploma courses, is expected to boost the demand for online certification and diploma programs.
Overcoming Challenges, Embracing Growth; Edtech Future in India
Despite the near-term challenges faced by the edtech sector, the long-term growth prospects remain strong. The rising digital literacy among Indians, coupled with the increasing demand for test preparation and upskilling, will continue to drive the growth of online education platforms. The industry is witnessing a shift towards hybrid models and an omnichannel approach to cater to diverse preferences. With the ongoing efforts to address challenges and improve economics, the future of edtech in India appears promising, providing accessible and flexible education options to millions of learners across the country.