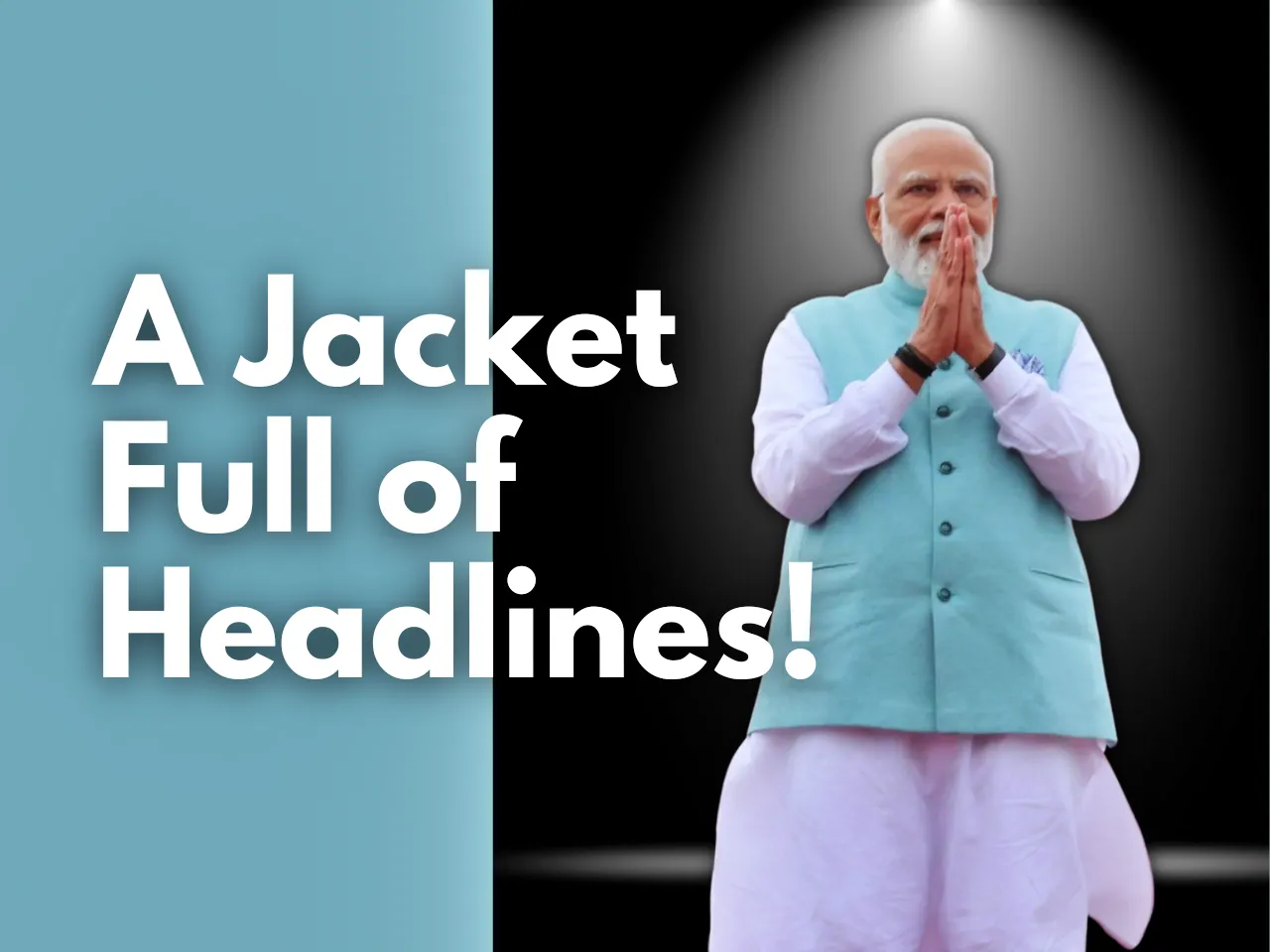 PM Modi's clothing has once again captured global attention and sparked headlines, as he made a notable appearance at the recently held G7 summit wearing a striking jacket crafted entirely from recycled plastic bottles. 
Modi's Eco Friendly Approach
During the G7 summit in Japan, Prime Minister Narendra Modi made a resolute statement in support of environmental sustainability. With the aim of delivering an eco-friendly message, he took a distinctive step by adorning a jacket meticulously crafted from recycled materials.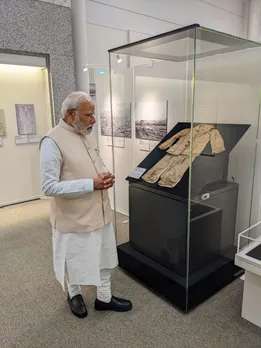 The jacket, carefully designed to embody the principles of recycling and reuse, served as a powerful symbol of the Prime Minister's commitment to promoting sustainable practices. Its creation involved a remarkable process of transforming discarded items into a fashionable garment, contributing to the reduction of environmental impact.
PM Modi's Sustainable Fashion Choice
Indeed, this is not the first instance in which Prime Minister has donned a jacket crafted from recycled materials. Notably, during a parliamentary session in February, he garnered considerable attention by sporting a sky-blue 'sadri' jacket meticulously created from discarded plastic bottles.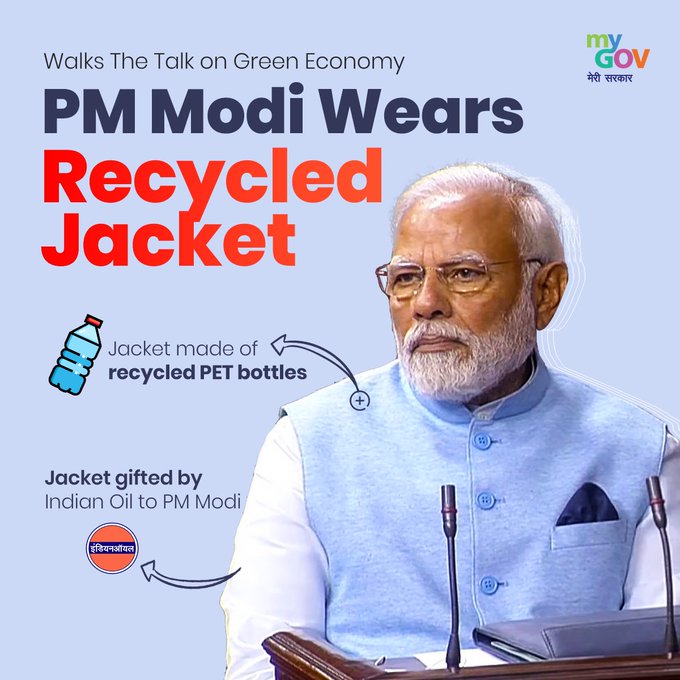 This notable choice of attire underscored the Prime Minister's consistent dedication to promoting sustainable fashion and environmentally conscious practices. By opting for a jacket made out of recycled plastic bottles, he once again demonstrated his commitment to raising awareness about the importance of responsible waste management and the potential for transforming discarded materials into fashion-forward garments.
What Is Sadri Jacket?
A "sadri" jacket is a traditional Indian garment that has gained popularity as a versatile and stylish outerwear option. It is typically a sleeveless or short-sleeved jacket that is worn over a shirt or kurta. The sadri jacket draws inspiration from military uniforms and features a mandarin collar, often accompanied by decorative buttons or fastenings.
Vocal For Local Spirit
Through his "Vocal for Local" initiative, he has consistently emphasized the significance of supporting indigenous industries and promoting products that are made in India. By donning jackets crafted from recycled materials, he not only highlights the importance of sustainability but also showcases the potential of local artisans and manufacturers to create innovative and environmentally conscious fashion.
These deliberate acts of wearing recycled jackets serve as powerful endorsements of India's homegrown talent and manufacturing capabilities. By embracing sustainable fashion choices, the Prime Minister reinforces the idea that supporting local industries and adopting eco-friendly practices go hand in hand. He sets a notable example for citizens and world leaders, encouraging them to prioritize locally produced goods and recognize the immense value that lies within sustainable fashion.
Ecoline Clothing: The Startup Behind PM Modi's Jacket
The jacket was gifted to PM Modi by Indian Oil but it was originally produced by Ecoline Clothing, a sustainable fashion startup brand from Shree Renga Polymers. It is a startup leading the way in PET bottle recycling and upcycling to value-added products like garments with end-to-end manufacturing capabilities.
Talking about their recycled clothing approach, Ecoline clothing Managing PArtners Senthil Sankar said, "Ecoline Clothing is deeply focused on producing sustainable clothing solutions and offers comfortable fashion wear for men and women."
"The brand uses a mix of polyester fabrics that provides a comfortable, airy texture and a tailored fit. All products hold the Ocean Bound Plastic (OBP) Certification, Global Recycle Standard, OEKO-TEX® and ISO certification ensuring top-notch product quality and traceability" claims Sankar.
As an influential figure on the global stage, Prime Minister Narendra Modi's efforts to promote sustainable fashion and vocalize his support for local products have far-reaching impacts. His commitment to sustainability and the adoption of recycled jackets as a symbol of his vision for a greener future resonate with people around the world, encouraging them to reevaluate their own consumption patterns and make conscious choices that contribute to a more sustainable planet.