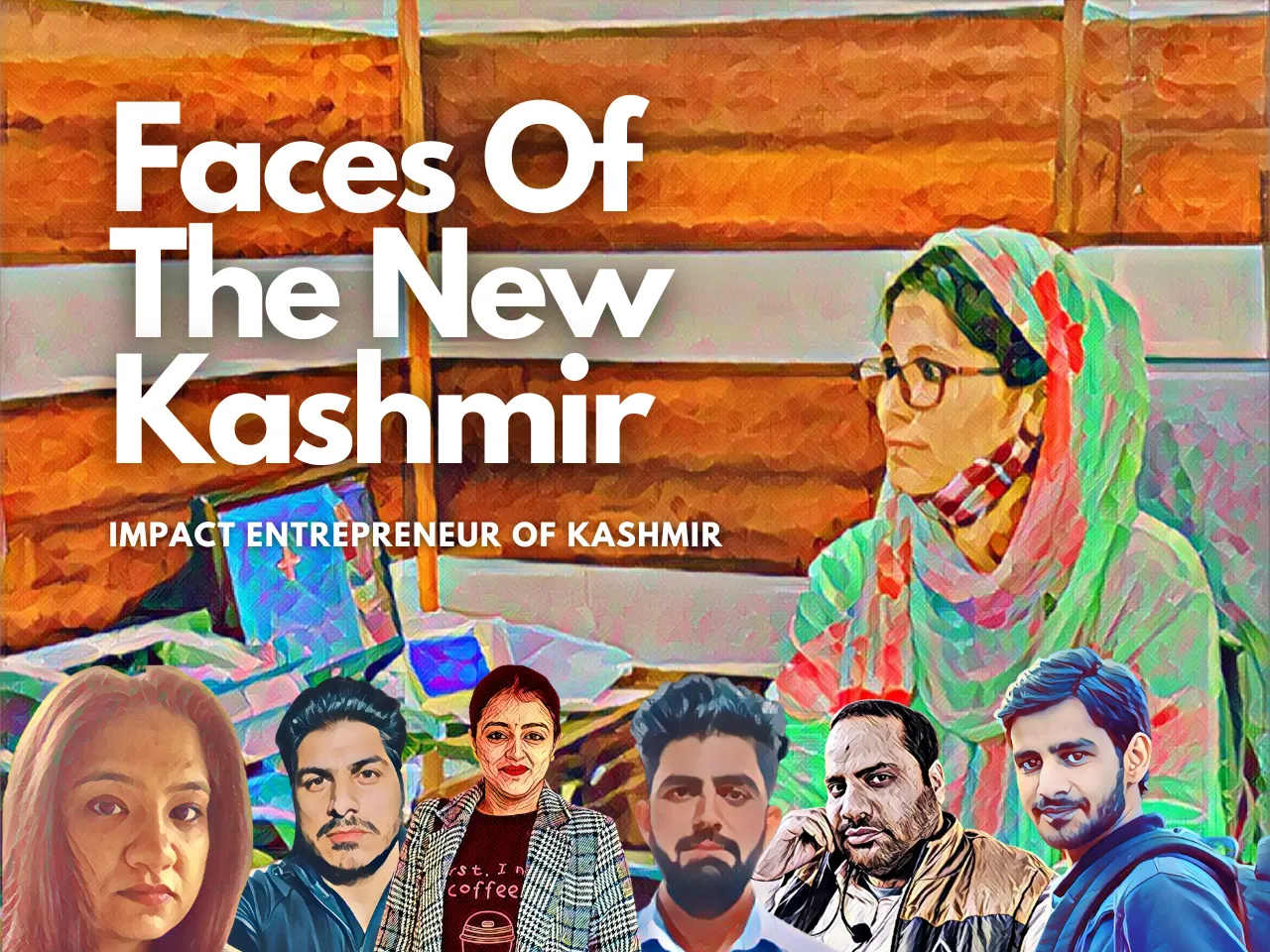 Kashmir is a land of natural beauty, serenity, and tourism, but beyond that, it should also be known for the young and dynamic Mehvish Kirmani, the startup founder of Eyeacademica. As the saying goes, "A journey of a thousand miles begins with a single step." In the heart of the Baramulla district of Kashmir, Mehvish is running a startup that is shaking up the traditional mindset of education and jobs in the region. She runs a platform that provides online technical courses and career counseling sessions to the youth of Kashmir.
Eyeacademica has become a movement that is transforming the youth of Kashmir into job-ready individuals. With her perseverance and passion, Mehvish is inspiring the youth of Kashmir to think beyond conventional engineering and medical courses and explore different career paths.
From Idea to Movement: The Birth of Eyeacademica
It all started with just an idea that the founder had in 2021. She made a basic website to test the response of people, and to her surprise, the response was good. However, it wasn't easy to change the traditional mindset of the Kashmiris when it came to education and jobs. But the founder persevered and started conducting online workshops and career counseling sessions, which received a positive response.
Making Education Accessible: Eyeacademica's Mission
Eyeacademica's mission is to introduce technical courses and job-ready skills to the youth of Kashmir who are not financially stable and can't pay hefty amounts for courses. She also wants to bring a change in the mindset of the Kashmir people who are inclined toward government jobs. Mehvish believes that Kashmiris only know about engineering and medical courses, and she wants to introduce them to different courses that can make them job-ready. 
Kashmiris can pay anything to get themselves into government jobs, even if that is a fourth-class job. Okay. We used to provide them with courses and when they would complete the course, there was a guaranteed placement, but you have to do particular courses.  It included personality development, technical skills, and a few other courses, and they had to do, and they had to pay a certain amount to complete. Kashmiri's mindset is different from the rest of the country because the exposure is very less, very less. And people have no guidance, youngsters have no guidance. They don't have any idea, even if they are graduated, they don't know why. Why did they choose that course? And why did they graduate in certain courses? And what to choose what to do next? They have no idea you know, they have no plan almost 90% of young people, youngsters that is why we introduced the career counseling sessions. 
"I started from a small website, I created that website myself. And then I got a good response. And then we had some sessions, online workshops, and we had career counseling sessions. So then then we had a plan to make a professional app for iOS and Android app. And we are still in app making process and will complete it within a week," Mehvish stated. 
Eyeacademica is currently in the process of making a professional app for iOS and Android, which will make it easier for students to access courses and counseling sessions. The startup is also associated with some companies and conducts online sessions with instructors from Kashmir and outside.
One thing that sets Eyeacademica apart is that the startup has never been part of any government scheme or received any support. The founder has done everything from scratch with her own investment. While they don't have any investors at the moment, the founder plans to look for them in the future.
The startup's success lies in its unique use of social media. The founder used social media to interact with people and learn from them, which helped her in many ways. Social media also helped Eyeacademica in conducting interviews and selecting instructors.
A Bright Future: Eyeacademica's Success and Future Plans
But Eyeacademica's real impact lies in changing the traditional mindset of Kashmiris when it comes to education and jobs. The founder believes that exposure is very less in Kashmir, and the youth have no guidance, which is why they have no plan for their future. Eyeacademica provides them with the guidance they need to make informed decisions and choose the right career path.
Eyeacademica is more than just a startup; it's a movement that is transforming the youth of Kashmir into job-ready individuals. The founder's passion and perseverance are an inspiration to everyone who wants to make a positive impact on society. With Eyeacademica, the future of Kashmir is bright, and the youth are ready to take on any challenge that comes their way.