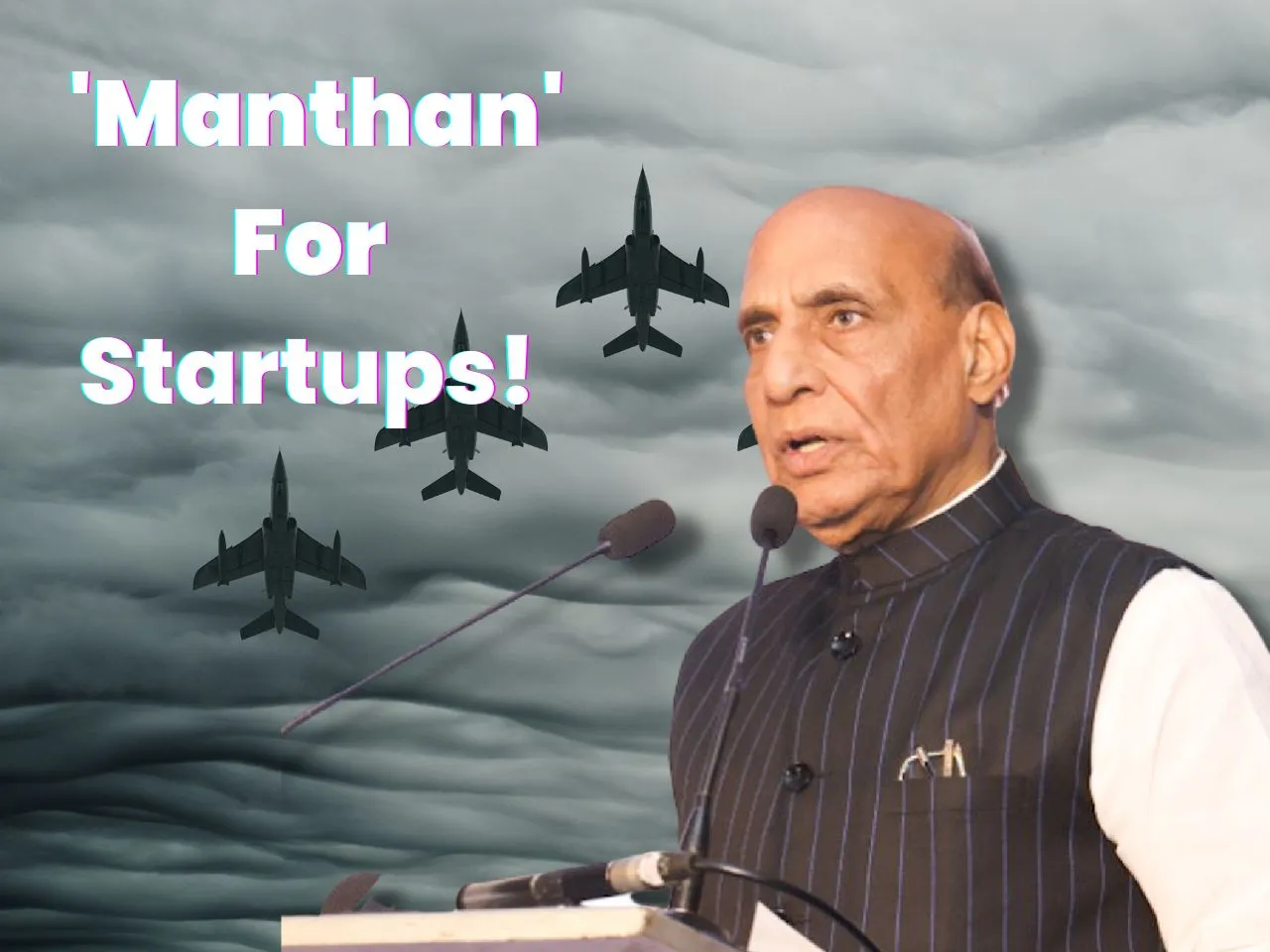 The Defence Minister of India, Rajnath Singh, inaugurated Manthan 2023, the annual defence innovation event today during Aero India Show 2023. 
The event, which will be held in Yelahanka, Bengaluru, will bring together leading innovators, startups, micro, small and medium-sized enterprises, incubators, academia, and investors from the defence and aerospace ecosystem.
Singh is expected to launch the next edition of Defence India Startup Challenges (DISC) on cybersecurity. The event will also feature an exhibition showcasing innovative products and technologies.
At the 'Manthan' event, Defence Minister Rajnath Singh announced the launch of Defense India Start-up Challenge-DISC-9 and also stated that the Ministry has approved a simplified and fast-track procedure for procurement from iDEX start-ups and MSMEs, which will help India achieve self-reliance in defence.
During a seminar held on Tuesday, Singh emphasised the need for joint efforts to develop India as a Maintenance, Repair and Overhaul (MRO) hub, and he stressed the importance of MRO services to safeguard defence equipment and systems owned by India and protect the Indian defence forces. Singh also made a veiled reference to China, stating that nations with superior military power or better technological prowess do not have the right to dictate solutions to others.
Here's a video of Rajnath Singh explaining how 'Manthan' will boost defence startups in India?