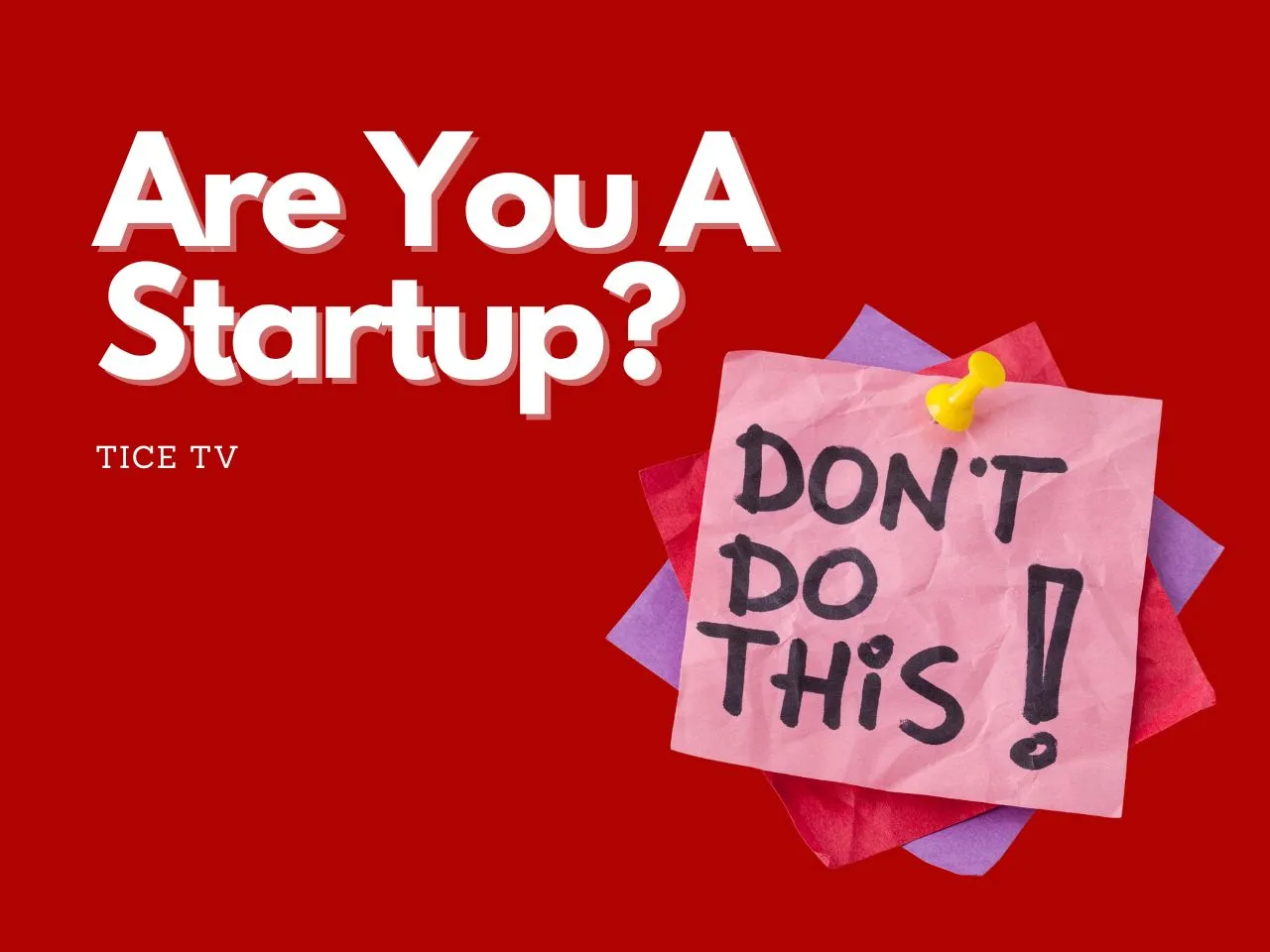 Top Things To Avoid As An Entrepreneur
If you're an entrepreneur or a startup owner, you're probably bombarded with advice on what you should do to succeed. But what about the things you should avoid? Neglecting these don'ts could mean the difference between success and failure. In this exclusive video at TICE TV, we're going to explore the top "Don'ts of Startup."
Starting your startup journey is exciting, but it's also daunting. With so much to do and so much at stake, it's easy to get overwhelmed. That's why it's crucial to be aware of the common mistakes entrepreneurs make and learn from them. In this video, we'll share our insights and expertise to help you avoid the pitfalls that can derail your startup dreams.
Some of the key topics we'll cover in this video include avoiding excessive spending, not obsessing over perfection, avoiding distractions, and not compromising on your vision. By the end of this video, you'll have a better understanding of what to avoid and what to prioritize as you navigate the challenging landscape of starting a business.
So if you're ready to take your startup to the next level, join us as we explore the top "Don'ts of Startup." By the end of this video, you'll be equipped with the knowledge and insight you need to avoid the most common pitfalls and set your business up for success.