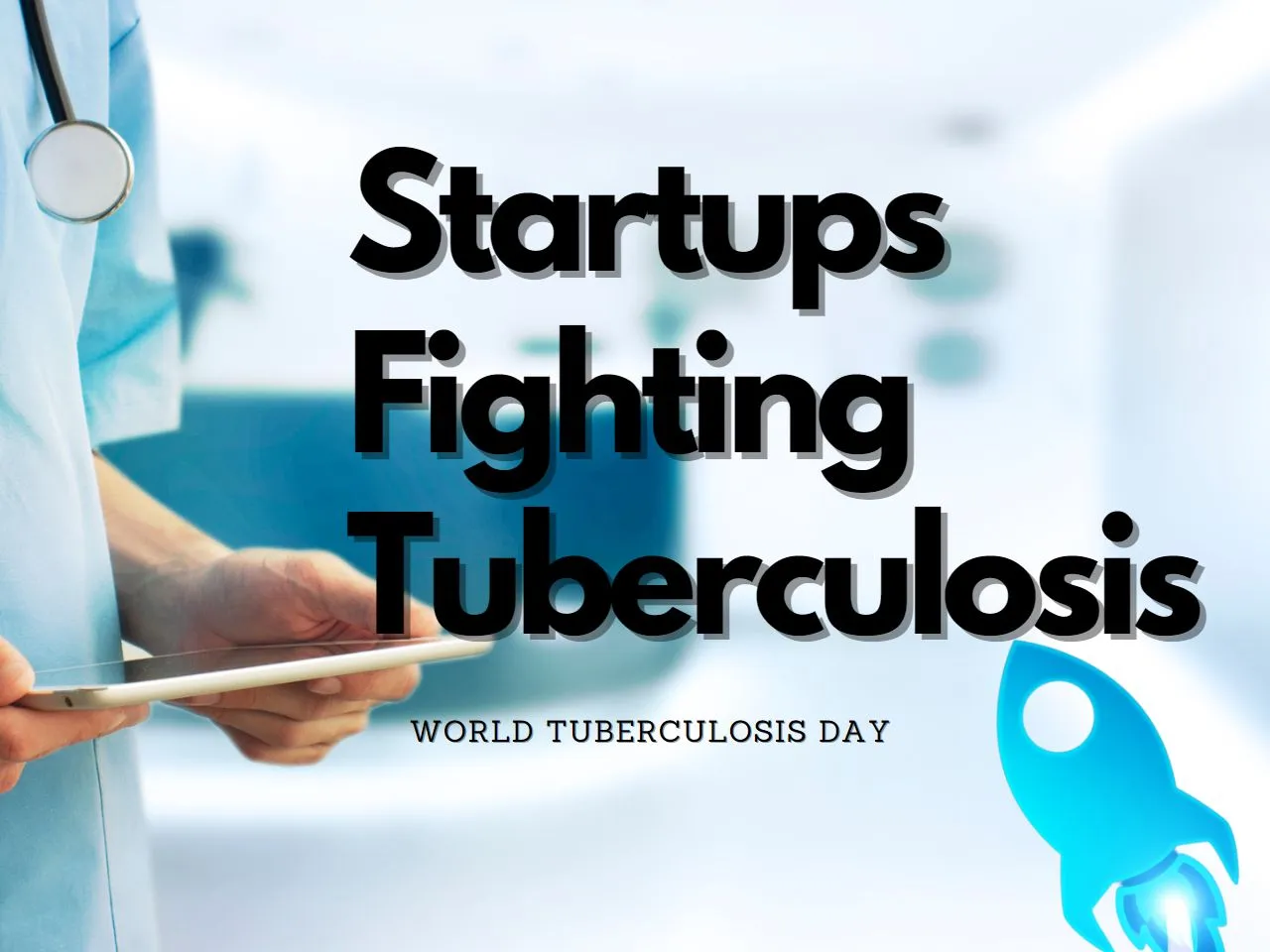 World Tuberculosis Day is an important reminder that Tuberculosis (TB) is still a major health challenge across the world, affecting millions of people every year. However, there is hope in the form of startups, which are stepping up to play a crucial role in the fight against this deadly disease. 
TB is a highly infectious disease that spreads through the air when infected individuals cough, sneeze or spit. It primarily affects the lungs, but can also affect other parts of the body. According to the World Health Organization (WHO), TB is one of the top 10 causes of death worldwide, claiming the lives of 1.4 million people in 2019.
Startups have a unique role to play in the fight against TB. They are often agile, innovative, and can quickly adapt to changing circumstances. By leveraging technology, they can provide new solutions to the challenges posed by TB, from improving detection rates to developing more effective treatments.
Which startups are leading the fight against TB?
One example of a startup making a difference in the fight against TB is the Indian company, Molbio Diagnostics. They have developed a portable device that can diagnose TB in less than two hours, compared to the traditional diagnosis method which can take several days. This device is especially important in low-income countries, where access to diagnostic tools is limited.
Docturnal, a Hyderabad-based medtech startup Docturnal was founded in 2016 by Arpita Singh, Rahul Pathri, and Vaishnavi Reddy. The startup is developing point-of-care and non-invasive screening and prognosis solutions for pulmonary tuberculosis and pneumonia. Its flagship product TimBre is a TB screening app, which analyses the cough sound to diagnose the disease.
AarogyaAI Innovations Pvt. Ltd. was established in 2019 by Praapti Jayaswal and Avlokita Tiwari. The company, located in New Delhi, provides AI-based SaaS that enables the diagnosis of drug-resistance in tuberculosis patients within a matter of hours. The startup highlights the scarcity of quick solutions for detecting drug-resistant tuberculosis, even though the disease is treatable. 
NGIVD, which stands for NextGen Invitro Diagnostics Pvt Ltd, was established in 2015 by Vivek Chandra and Sushil Mehta in Gurugram. The company's primary objective is to offer a cost-effective, hassle-free, and precise diagnosis of infectious diseases using state-of-the-art multiplexing technology that can detect various disease biomarkers from a single sample. In collaboration with Germany-based Human Diagnostics Worldwide, NGIVD has developed TB-Lamp (loop-mediated isothermal amplification) solution that facilitates rapid TB diagnosis and DNA extraction.
Another startup, TB Alert, is working to improve access to TB treatment and care in Africa. They have developed a mobile app that helps health workers identify and track TB patients, ensuring that they receive the treatment they need. This app has already helped to increase treatment success rates and reduce the number of deaths caused by TB in Africa.
These are just a few examples of the many startups that are working to eliminate TB. By leveraging their creativity, innovation, and passion, these companies are making a real difference in the fight against this deadly disease. As we mark World Tuberculosis Day, it is important to recognize and support the crucial role that startups play in this global effort. Together, we can work towards a future free from TB.