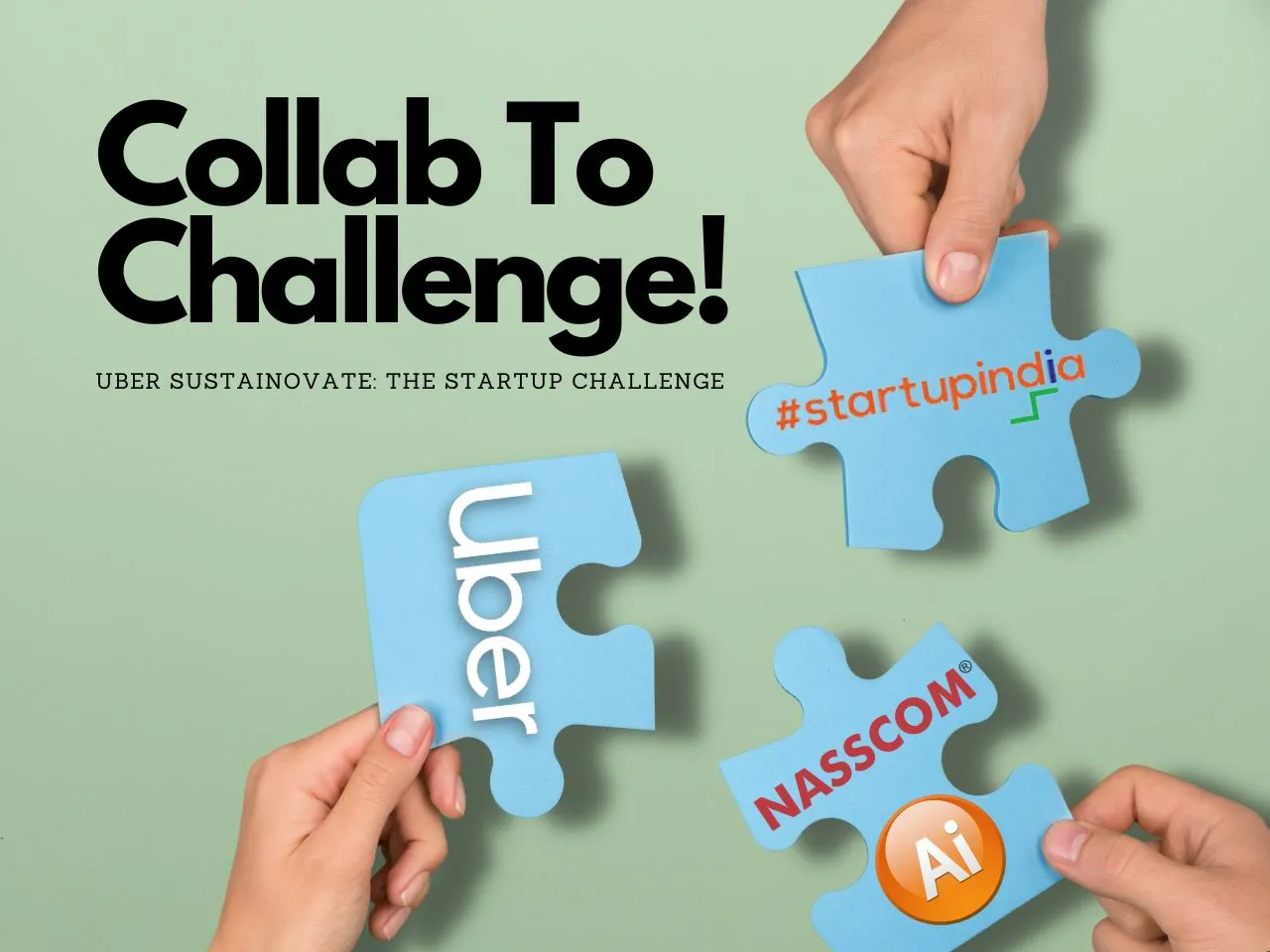 Uber has unveiled an exciting new initiative called 'Uber Sustainovate.' This startup challenge is aimed at discovering ingenious solutions that can expedite the adoption of sustainable transportation in India.
This development comes on the heels of Uber's recent collaboration with the Indian Navy to provide transportation solutions for official travel and daily commutes of naval personnel and their families across the nation.
Uber Partners with Startup India & NASSCOM AI
In a strategic alliance, Uber has partnered with Startup India and NASSCOM AI to launch a competition designed to recognize and reward startups that devise practical and innovative ideas to propel the country towards sustainable mobility. The winning startup will receive a substantial grant of $120,000 (approximately Rs 1 crore), while the top three entries will gain valuable mentorship opportunities with Uber's tech leadership in India to refine their skills and expertise.
Uber is steadfast in its commitment to achieving net-zero emissions by 2040 and actively works to reduce tailpipe emissions. The Uber Sustainovate initiative is poised to cultivate an environment that nurtures startups in their quest to create sustainable solutions, offering a platform for forward-thinking entrepreneurs eager to turn their aspirations into reality.
Manikandan Thangarathnam, Senior Director of Engineering and Site Lead for Uber in Bangalore, expressed, "We have always believed that the energy transition in the mobility sector can only succeed if industry and technology work together. Startups can be the source of new and groundbreaking solutions, given the wealth of tech talent in India. Uber Sustainovate is our way of igniting these possibilities as we collaborate to build sustainable mobility solutions for and from India."
Startup Challenge Registration Details
Participating startups will have the opportunity to select one of four distinct tracks to focus their innovative ideas on:
1. Smart infrastructure and charging solutions
2. Enhancing the discovery of charging infrastructure with better interoperability
3. Making the economics more favorable for drivers and commercial fleet owners
4. Enhancing asset utilization
The startup challenge is open for entries until October 18, 2023. Following registration, a thorough selection process will take place, evaluating ideas, proof of concept, prototypes, and alignment with Uber's sustainability objectives. The winner will be announced in January 2024, after a final jury round.
Startup India Initiative
Startup India, launched on January 16, 2016, is a flagship initiative of the Indian government, designed to foster a thriving startup ecosystem and cultivate a culture of innovation and entrepreneurship in the country.
Since its inception, this initiative has introduced numerous programs aimed at supporting entrepreneurs, nurturing a robust startup ecosystem, and transforming India into a nation of job creators rather than job seekers. These programs are administered by a dedicated Startup India Team, accountable to the Department for Industrial Policy and Promotion (DPIIT) under the Ministry of Commerce & Industry. Presently, over 99,000 startups are registered with DPIIT, exemplifying the burgeoning startup landscape in India.