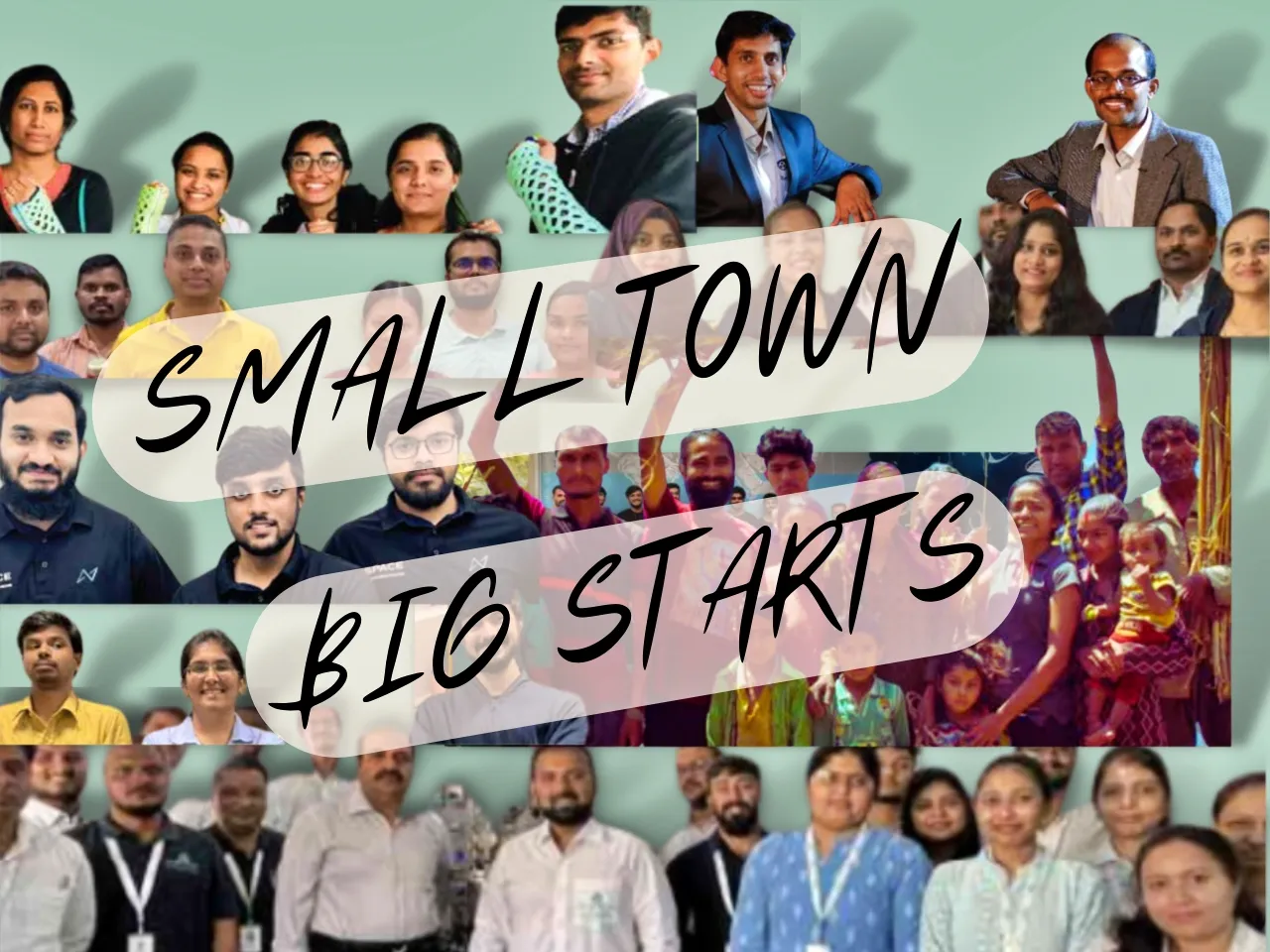 The Indian Startup story is making decisive moves towards the country's hinterland. Not long ago Bangalore, Mumbai and Delhi were the three cities that were the centres of the movement. Not anymore. 
As the results of the National Startup Awards 2022, the entrepreneurial potential of the hinterland is fast being unlocked. 
Trends that are seen during the Award ceremony, clearly show that startups in India are rising up, challenging the status quo, and driving the country towards a brighter, more inclusive future.
40,000 Strong
According to official data, there are With 87,000 recognized startups across 75 industries in the country. With 8.6 lakhs direct jobs reported by recognized startups, the economic impact is undeniable. And it's not just the major cities that are seeing the benefits - 49% of these startups are emerging from tier II and tier III cities. 
There are 39,855 startups recognized by the Department for Promotion of Industry & Internal Trade (DPIIT) as of now.
The National Startup Awards 2022 have highlighted the achievements of these trailblazers, with over 12+ of the 42 winners hailing from tier II and tier III cities. 
TICE brings you a roundup of these outstanding ventures: 
Tier II Startups
Hydrogreens Agri Solutions Private Limited
Dakshina Kannada, Karnataka | Animal Husbandry Productivity
Hydrogreens Agri Solutions is a Bengaluru-based enterprise founded in 2019 by Vasanth Kamath, with the objective to solve the supply gap of quality fodder for small and marginal livestock farmers in a sustainable manner by providing them with the right technologies and solutions to produce excellent fodder. The startup is hyper localizing the availability of fresh feed that is affordable and harvested responsibly in an environment friendly manner.
Infinita Biotech Private Limited
Vadodara, Gujarat | Environment Waste to Value

Infinita Biotech is a Agritech and Farming startup from Vadodara founded in 2015 by Adarsh Desai & Sonal Desai. The startup was founded with a vision to help create a cleaner and greener future. The startup is attributed to provide innovative, effective, & high-quality eco-friendly solutions to meet customer specific requirements covering all the major industries. The startup works towards the betterment of society by reducing carbon footprints and shifting more and more industries towards the same path, by replacing their chemical-based solutions with eco-friendly enzymatic solutions.
Prantae Solutions (Opc) Pvt 
Bhubaneswar, Orissa | Health and Wellness Diagnostics

Prantae Solutions is a healthcare solution startup from Bhubaneshwar founded in 2015 by Dr. Sumona Karjee Mishra. Prantae Solution develops inventive and innovative products to enable decentralization of early diagnostics to achieve a healthy India and a healthy world. The startup also aims to provide affordable diagnosis for pregnant women.
Jc Orthoheal Private Limited
Vadodara, Gujarat | Medical Devices 

JC Orthoheal is a med-tech startup from Vadodara founded in 2015 by Dr Pankajkumar Chhatrala & Nidhi Chhatrala. The startup focuses especially on the orthopedics medical devices segment. The startup strives to use the technology at hand to develop devices and products that can offer an array of innovative solutions for the patients thereby providing better care for them. The startup emphasizes on improving the patient experience while undergoing therapy and coming up with solutions for the same. The startup leverages existing knowledge and technology to identify key challenges and provides solutions to the largely ignored patient needs in the best possible way.
Revamp Moto Private Limited
Nashik, Maharashtra | Transport services and Infrastructure

Revamp Moto is an electric vehicle (EV) startup from Nashik founded in 2021 by Pritesh Mahajan & Jayesh Tope. The startup focused on mobility solutions for micro-entrepreneurs, such as last-mile delivery agents, farmers, and street vendors. The team is developing electric two-wheelers based on a modular utility platform, which is customisable with various functional attachments.
Tier III Startups
Micob Private Limited
Construction Technologies | Gandhinagar, Gujarat

MiCoB Private Limited is 3D concrete-printing startup from Gandhinagar founded in 2019 by Ankita Sinha & Shashank Shekhar. The startup is a leading manufacturer of a wide range of products, including concrete chairs, concrete cables etc. MiCoB has constructed a wide and well functional infrastructural unit that plays an important role in the growth of their startup.
Himalayan Hemp Industries Private Limited
Kangra, Himachal Pradesh | Construction Materials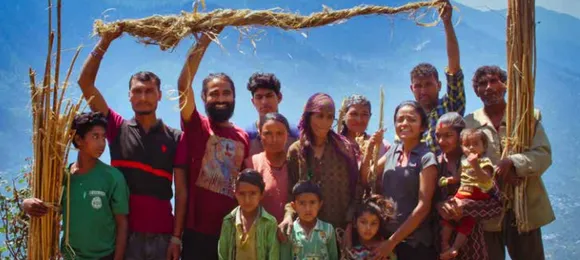 Himalayan Hemp Industries is a startup from Kangra founded in 2019 by Haneesh Katnawer & Sonam Sodha. With an aim to revive the atavistic building techniques, bring eco-conscious alternatives to the world and empower the local communities to find a career in eco-friendly constructions; the startup made their first wattle and daub hemp hut design and prototype in Kullu.
Trestle Labs Private Limited
Faridabad, Haryana | Access to Institutional Education

Trestle labs is a content and publishing startup from Faridabad founded in 2017 by Akshita Sachdeva, & Bonny Dave. The startup empowers the blind and visually impaired community towards inclusive education and employment, through real-time content access by enabling them to listen, translate, digitize, and audiotape any kind of printed, handwritten, or digital content, in the language of their choice, anytime, anywhere. Trestle provides an end-to-end solution to access any content through audio through its product 'Kibo.'
Indigenous Energy Storage Technologies Private Limited
Roorkee, Uttarakhand | Energy Storage
Indigenous Energy Storage Technologies is an Energy Storage startup from Roorkee founded in 2019 by Akash Soni & Dr Asit Sahoo. The startup's mission is to develop and commercialize sustainable, environment friendly, Indigenous energy storage technologies.
Micronsure Consultancy Private Limited
Ranga Reddy, Telangana | Insurance

MicroNsure is a technology-led insurance consultancy and distribution startup from Ranga Reddy, Telangana founded in 2020 by Palavalasa Sai Kamalakar Rao. The startup is a technology-led insurance solution provider, committed to bring financial inclusion to the low-income population.
Irov Technologies Private Limited
Ernakulam, Kerala | Industry 4.0 Robotics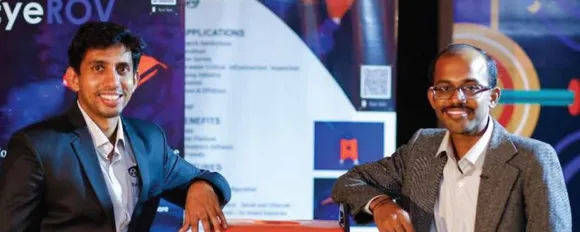 EyeROV is a deep technology robotics startup from Ernakulam, Kerala founded in 2017 by Johns T Mathai and Kannappa Palaniappan P. The startup designs and manufactures industrial-grade underwater drones which can help the asset owners inspect underwater infrastructure efficiently, with minimal risk and high-quality data.
Digantara Research And Technologies Private Limited
Pauri Garhwal, Uttarakhand | Space Technologies

Digantara Research and Technologies is an Indian space technology startup from Bengaluru founded in 2018 by Anirudh Sharma & Rahul Rawat. Digantara is building the world's first in-situ active orbital surveillance platform (Space-MAP), using a constellation of high-resolution nanosatellites to detect, track and predict Resident Space Objects (RSO) in Low Earth Orbit (LEO). The startup's nanosatellite subsystems are in prototyping, validation, or assembly phase.
image widget