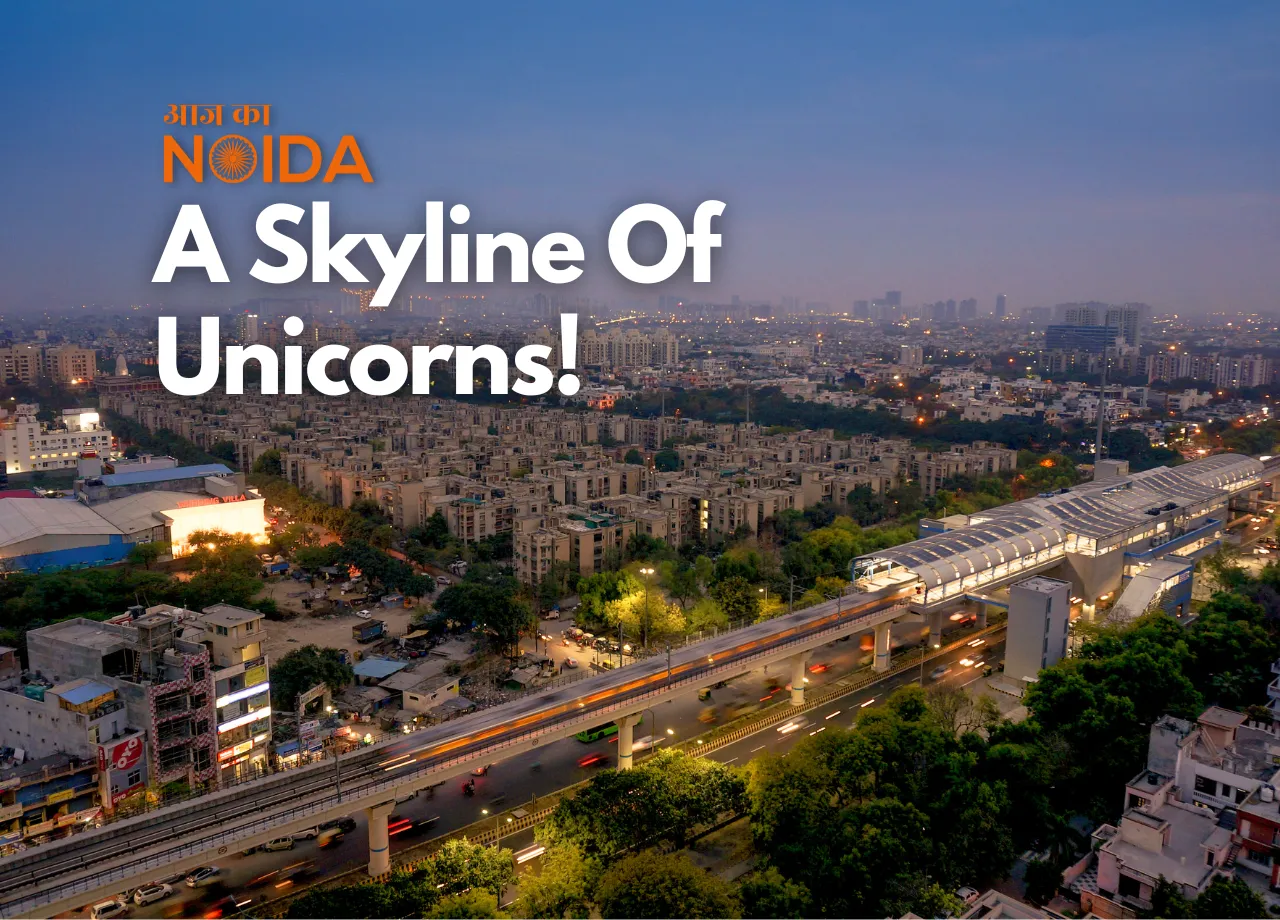 Noida is joyously celebrating its transformation journey from a small industrial town, where migrants from different parts of UP and Bihar found employment, to a vibrant, young, and prospering hub for top corporates, media houses, tech professionals, and young startup entrepreneurs. The timing for launching 'Aaj Ka Noida' couldn't be more fitting, especially now that Uttar Pradesh has attracted billions in investments in the current financial year. The 'Aaj Ka Noida Campaign' today showcases many elements, with active participation from the Noida Police Department, Noida & Greater Noida Authority, the District Administration, and thousands of RWO members from the city. Conceived and orgenised by the popular Hindi Web TV platform 'Shreshth Bharat,' Aaj Ka Noida projects the new identity of the city, including its status as a Startup Hub and a destination for unicorns in North India.
Aaj Ka Noida: Where Dreams Become Startups
Noida, a vibrant city in Uttar Pradesh, India, has experienced an unprecedented surge in growth and development over the years. From being a suburban haven to transforming into a flourishing metropolis, Noida has emerged as a prime destination for real estate investment, IT companies, and now, one of the most preferred destinations for startups.
Not too long ago, Noida was a small and quiet city, with limited population and planned infrastructure that grew slowly. It became a hub for migrants who arrived with dreams in their hearts, seeking opportunities, and the city welcomed them with open arms, offering a homely touch amidst the fast-paced metropolitan life.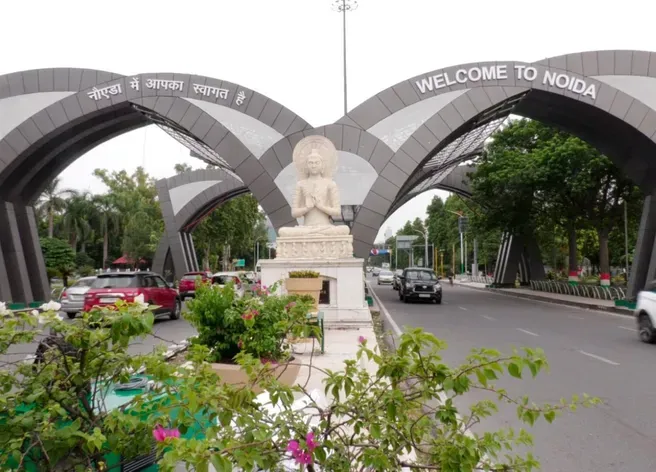 How Noida Became

The Most Preferred Destination for Entrepreneurial Dreams?
As the migrating population increased, Noida quickly evolved into a bustling shopping and investment destination for young entrepreneurs. Those who came to work in Noida started investing in the city, believing in the promise of a brighter future. The city's youth, innovation, and agility made it the preferred choice for aspiring entrepreneurs to seize opportunities.
#आज_का_नोएडा
After spending nearly my entire life in Mumbai, I now proudly call myself a Noida resident, and there's a significant reason behind this change. Do tell me your #AajKaNoida Experience #Noida pic.twitter.com/AbG3xKNebd

— Manoj Singh (@TheManojSingh) September 15, 2023
The Rise of Education, Infrastructure and Startup Ecosystem
The IT and innovation hub began gaining momentum with the establishment of prestigious universities and colleges in Noida. Soon, big schools, colleges, companies, hospitals, and malls emerged, providing the city with the wings it needed to soar. The growth of logistics infrastructure, including the metro, state buses, autos, and rickshaws, further bolstered the city's appeal to investors.
The environment and ecosystem were highly conducive for startup entrepreneurs. From human resources to affordable co-working office spaces and well-equipped incubation centers, everything worked in harmony to create a thriving startup ecosystem.
Startup Boom: Policy, Progress, and Prominence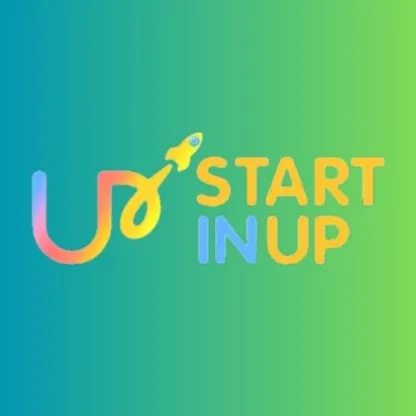 A Startup UP Official told TICE News, "To support and promote the startup ecosystem in the state, we formulated the Startup UP Policy in 2020 and subsequently amended it in 2022. These policies have played a pivotal role in the growth of startups in Noida.

He said,"The first is the sustenance allowance, which amounts to 17,500 rupees per month for a year. The second is a seed grant of up to 5 lakh rupees. The third is market assistance, where we provide 7.5 lakh rupees upon the launch of their product in the market. Additionally, we offer reimbursement to startups for granted patents, with 2 lakh rupees for domestic patents and 10 lakh rupees for international patent filings.

Furthermore, we extend support for event participation by startups, facilitating their connection with like-minded individuals. We offer 50,000 rupees for domestic events and one lakh rupees for international events.

Our single-window policy streamlines benefits for startups based in Uttar Pradesh. Moreover, we actively support incubators to nurture startups. We provide capital and expenditure grants to incubators and have established 60 of them across 23 districts in Uttar Pradesh. Notably, there are more than 10 incubators in Noida, with JSS, IIML EIC, Amity Incubation Centre being prominent examples."
Noida's Talent Pool Added To Its Success Story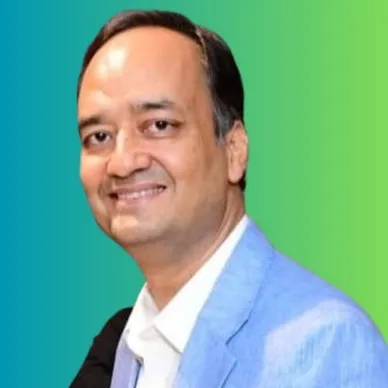 Mr. Manish Gupta, Chapter Chairman of the Indian Industries Association (IIA) Noida, told TICE News, "The role of government policies and the availability of skilled human resources were the key factors contributing to Noida's success as a startup hub.

Moreover, Noida's strategic location within the Delhi-NCR region and its connectivity developments, such as the upcoming Jewar Airport and multiple expressways, have further boosted its appeal. The proximity to international ports with reduced fees for transporting goods due to Noida's status as a dry port has attracted businesses from various sectors."
Startup Boom: Policy, Progress, and Prominence
Mr. Sharad Jain, Treasurer of the Noida Entrepreneurs Association (NEA), highlighted Noida's historical evolution, from an industrial town to a thriving hub for startups and technology giants.

In a conversation with TICE News, he said, "Noida was initiated during the tenure of Shri N. D. Tiwari as Chief Minister of Uttar Pradesh. The primary objective was to establish an industrial complex near Delhi with well-planned infrastructure to boost industrialization in the state and alleviate the National Capital city of Delhi from unplanned industrialization. The industrial town thrived and successfully achieved its goals until 2005.

However, a political shift at the state level altered the focus from industrial to residential and commercial sectors. While there was substantial growth, rampant corruption marred land allotments to undeserving and unscrupulous builders. They secured land by paying a mere 10% of the land cost and hefty bribes. As a consequence, many of them failed, leaving a large number of homebuyers in distress.

In recent years, there has been a change in the political landscape, with the current government placing a renewed emphasis on industrial growth. This shift has led to the entry of numerous small and large startups and technology giants into Noida. Noida has once again become home to prominent startups like Paytm and major industries such as mobile handset manufacturers like VIVO, ONEPLUS, LAVA, and electrical appliance giants like Samsung and LG. Furthermore, with the impending Jewar Airport, multinational chip manufacturing units are also showing keen interest in establishing a presence in Noida."
Startup Ecosystem Statistics
The statistics speak for themselves. Noida is home to a staggering number of startups, with over 9,000 registered startups in Uttar Pradesh. Traxcn's data shows the diversity and strength of Noida's startup ecosystem.
Some of the best performing startups from Noida include – PineLabs, Physics Wallah, Zopper, SAAS Labs, Class Plus, PayTm, FabAlley, One97, Magic Brics.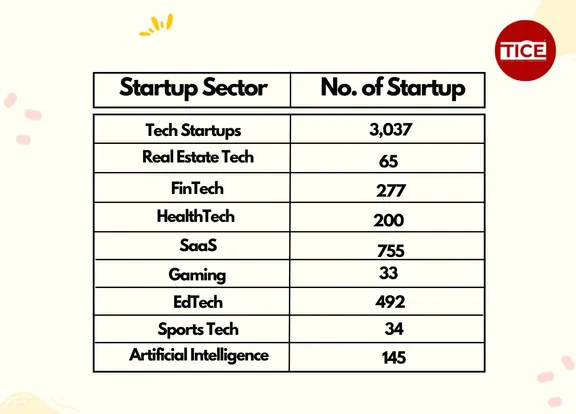 Government Support and Incubators
Noida's transformation is not just about startups; it extends to the broader economy. The city contributes 3.8% of the Indian unicorn sector's income to the economy. Government initiatives and incubators play a crucial role in nurturing these startups. Noida houses more than 60 incubation centres with some renowned ones including JSS Noida, IIMl EIC, Amity Incubation Centre, BIMTECH, and many more.
Infrastructure Support for Startups
Noida Authority has also joined the effort to attract entrepreneurs by announcing a leasing scheme for startups to set up their base in the city. This initiative aims to provide startups with the infrastructure they need to thrive. Apart from this, there are affordable co-working spaces with plug and play facilities and full facilities.
Noida's Remarkable Journey: From A Quiet City To A Startup Hub
Noida's journey from a quiet city to the most preferred destination for entrepreneurs and startups is a testament to visionary planning, government policies, strategic location, and robust infrastructure. With a thriving startup ecosystem and numerous opportunities, Noida has truly become a city where dreams come to life, and nobody may be from Noida, but Noida belongs to everyone.
Join Our Thriving Entrepreneurial Community

Follow TICE News on Social Media and create a strong community of Talent, Ideas, Capital, and Entrepreneurship. YouTube  | Linkedin | X (Twittrer) | Facebook | News Letters