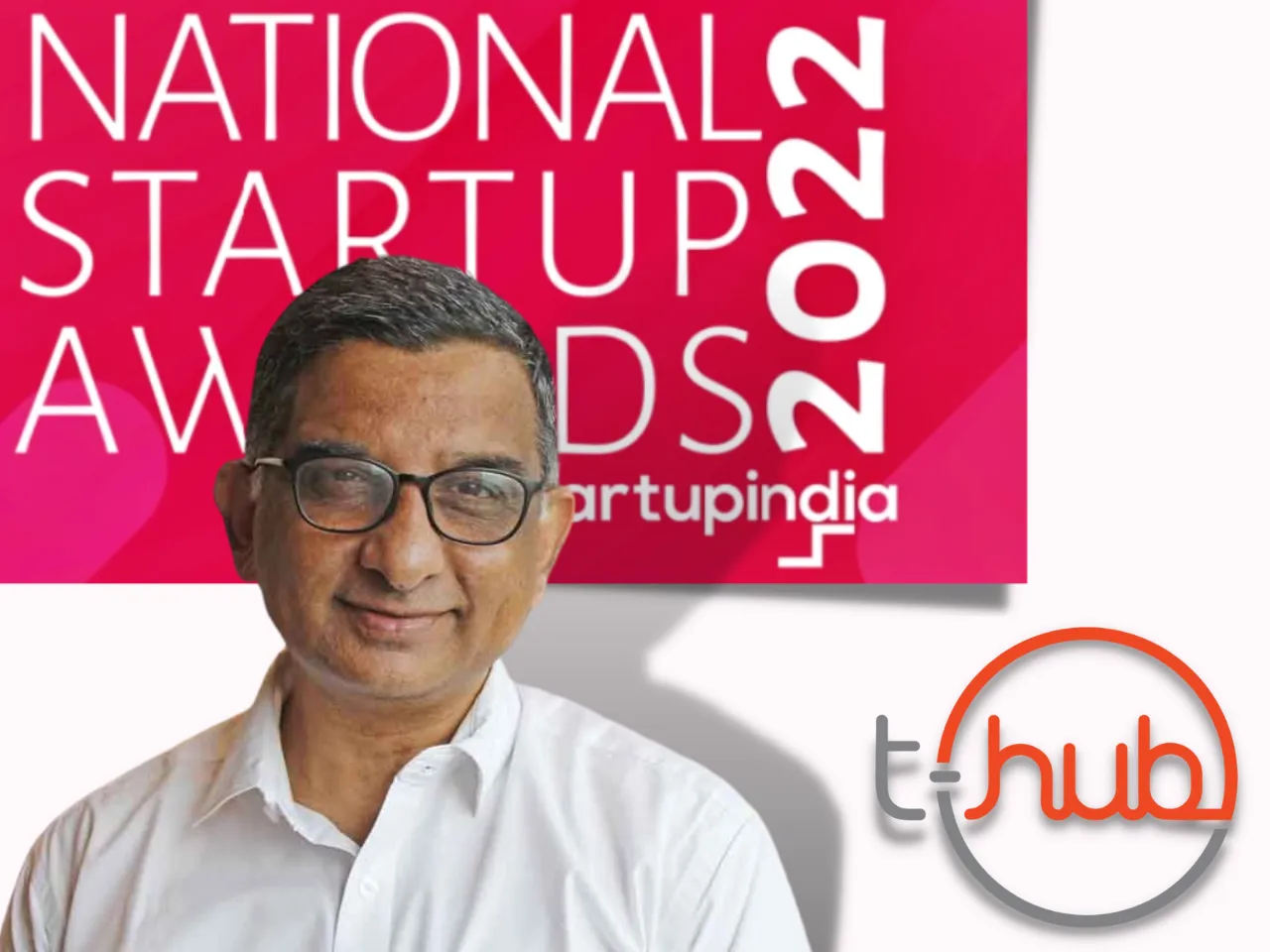 The stage was set and the lights were dimmed as the Ministry of Commerce and Industry unveiled the National Startup Awards 2022 on the occasion of National Startup Day. The award ceremony was a celebration of the best and brightest in the startup, entrepreneur, and incubation categories, with 50 incubators vying for the top honors.
As the winners were announced, the crowd held their breath, and then erupted in applause as two incubators were crowned champions: C-Camp and T-Hub. 
T-Hub, who stood out as a shining example of excellence in incubation and acceleration.
TICE News had an exclusive conversation with T-Hub CEO Srinivas Rao Mahankali, who shared his thoughts on the award and the organization's journey.
 "It's an honor to be recognized among so many talented incubators," said Mahankali. "This award is validation of our efforts to foster innovation and entrepreneurship and we will continue to strive for excellence in our mission to support early-stage entrepreneurs and drive innovation in the ecosystem."
T-Hub was established back in 2015, even before the launch of Startup India initiative! How did this idea come about and how far the journey has been till now? Srinivas explained, "The whole intent was how do you create a facilitating environment to support primarily two areas - one is entrepreneurship and second is innovation. Now because the two areas are deeply connected with each other. So, essentially, the intent is, how do you support early stage entrepreneurs, right in their journey by providing them access to high quality physical infrastructure and a whole range of other things and helping build an ecosystem where T-Hub has acted as a catalyst to support entrepreneurship, and help drive innovation in the ecosystem."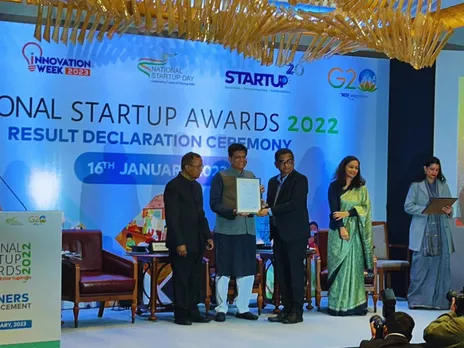 Sharing how the journey has been so far, he shared, "T-Hub's journey has been one of growth and impact since its establishment in 2015. The organization was established even before the launch of the Startup India initiative, with the goal of creating a facilitating environment to support entrepreneurship and innovation."
"In the seven years since its establishment, T-Hub has supported close to 1,100 startups and helped them raise close to $1.9 billion in funding," he highlighted. 
Further discussing the challenges that T-Hub has faced during its journey, "the biggest challenge in the startup space is obviously about getting more and more young people to think about entrepreneurship." 
"However, the sector is on a growth trajectory. When we started, there were less than 200 startups in Hyderabad. Today there are close to 7000. So I think we must take some credit but first and foremost, it's always entrepreneurs first. So that's been the whole approach, which is it's always about entrepreneurs first because they are literally putting, you know, the blood, sweat and tears into building businesses, everything we do, we always keep the entrepreneur at the centre of our thoughts," he elaborated.
What is the most important thing that you focus on while incubating startups?
He answered, "The organization focuses on a framework they call the six M's: money, market, motivation, manpower, mentors, and methodologies, and structured methods to support startups at various stages of development."
Coming to the National Award, the organization sees it as validation of their efforts and inspiration to do even more. They are proud of the role they have played in the growth of the startup ecosystem in Hyderabad, which has grown from less than 200 startups in 2015 to close to 7,000 today. They have always kept the entrepreneur at the center of their thoughts and continue to strive to support early-stage entrepreneurs and drive innovation in the ecosystem.
T-Hub currently works with more than 50 different sectors of startups, including FinTech, IT tech, health tech, sustainability, logistics and more. The organization sees enterprise tech, space tech, drones, mobility, and sustainability as areas that will shape the startup economy in the near future.
Their future goal includes expanding their role at a global level and becoming a best-in-class incubation and acceleration center globally. They want to continue to be a catalyst for growth and innovation, and support entrepreneurs in creating successful and impactful businesses. T-Hub's vision is to be the global leader in fostering innovation and entrepreneurship, and they will continue to work towards this goal, using their expertise and infrastructure to support startups in their journey from idea to market.