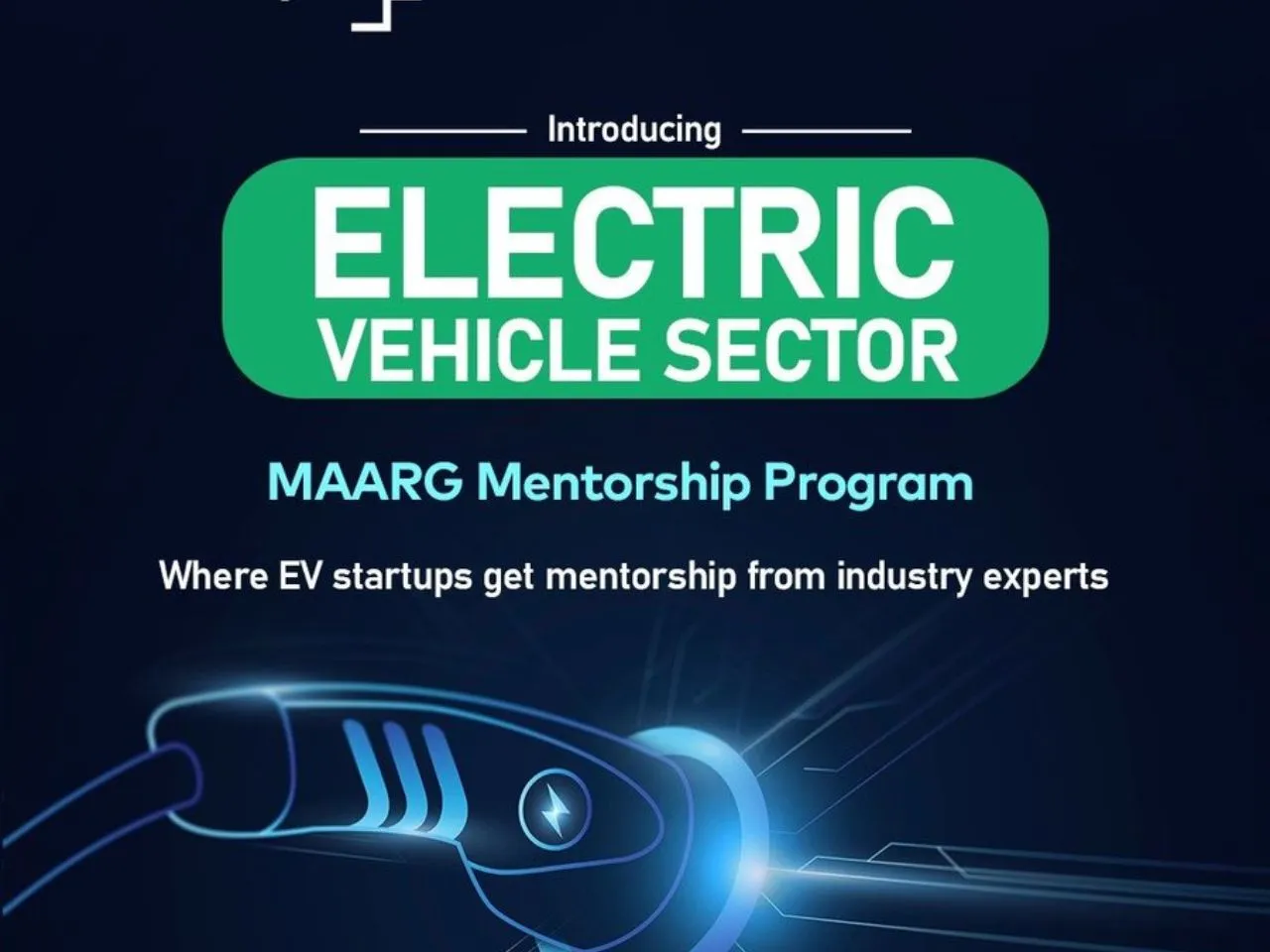 The Department for Promotion of Industry and Internal Trade (DPIIT), under the Ministry of Commerce and Industry, has invited the startups in the Electric Vehicle (EV) sector to seek mentorship through MAARG. 
MAARG is the National Mentorship Platform by Startup India.
The Indian startup ecosystem is currently ranked third largest globally. Startup India is focused on catalysing the startup culture and building a strong and inclusive ecosystem for innovation and entrepreneurship in India. For this, it created a platform – MAARG to connect the startups with Mentors from across the sectors.
What is Startup India's MAARG Platform?
MAARG or Mentorship, Advisory, Assistance, Resilience and Growth Portal for startup is one-stop platform to facilitation and guidance across all sectors, functions, stages and geographies.  
The Startup India through its twitter post has invited the startups in the EV sector to get one-on-one mentorship on MAARG.
Do you have a #startup in the #EV sector?
It is your chance to seek #mentorship from industry experts.

Get one-on-one mentorship on #MAARG, visit:https://t.co/64lUzAxojA#StartupIndia #Networking #Mentors #StartupMentors #StartupSupport #ElectricVehicles #MentorshipProgram pic.twitter.com/Dfp55woNcM

— Startup India (@startupindia) April 11, 2023
https://www.tice.news/know-this/govt-scheme-for-disadvantaged-startups
MAARG's Mentorship Programme for Electric Vehicle Startups
MAARG has started a Mentorship Programme for Electronic Vehicle Startups. It is a cohort-based Mentorship Program for early-stage startups selected under the Startup India Seed Fund Scheme working in the 'Electric Vehicles' sector. 
As part of this program, startups will directly get connected to and seek mentorship from industry experts in a series of one-to-one sessions. 
These sessions will be spread across a period of 3 months wherein the portal will allow tracking of the progress of the mentor-startups engagements. 
Mentorship sessions will include guidance related to the technical aspects of the EV Sector as well as the business-related concerns of the startups.
What Are Cohort Programmes?
Cohort-based programs (CBP) are hosted on the mentorship portal in collaboration with partners from the startup ecosystem. Partners such as industry associations, incubators, accelerators, academia, various startup networks (for unicorns, successful startups, professionals, etc.), host cohort-based, limited-duration mentorship programs on the portal.
Which Are The Indian Startups In EV Sector?
The EV sector is one of the fastest-growing as well as demanded industries in India, and several startups are riding the wave of this transformational trend. 
As of September 2021, there were around 400 EV startups in India, according to the Society of Manufacturers of Electric Vehicles (SMEV). However, this number is constantly growing as more and more entrepreneurs are attracted to the potential of the EV market in India, which is projected to grow rapidly in the coming years due to government incentives and policies aimed at promoting EV adoption. 
These startups are involved in various aspects of the EV ecosystem, from manufacturing electric two-wheelers, three-wheelers, and four-wheelers to developing EV charging infrastructure and battery technologies. Some of the notable EV startups in India include Ola Electric, Ather Energy, Revolt Motors, Hero Electric, and Mahindra Electric, among many others.
These startups are working to address the challenges and opportunities in the Indian market, which has great potential for EV adoption due to its large population and rapidly urbanizing cities.