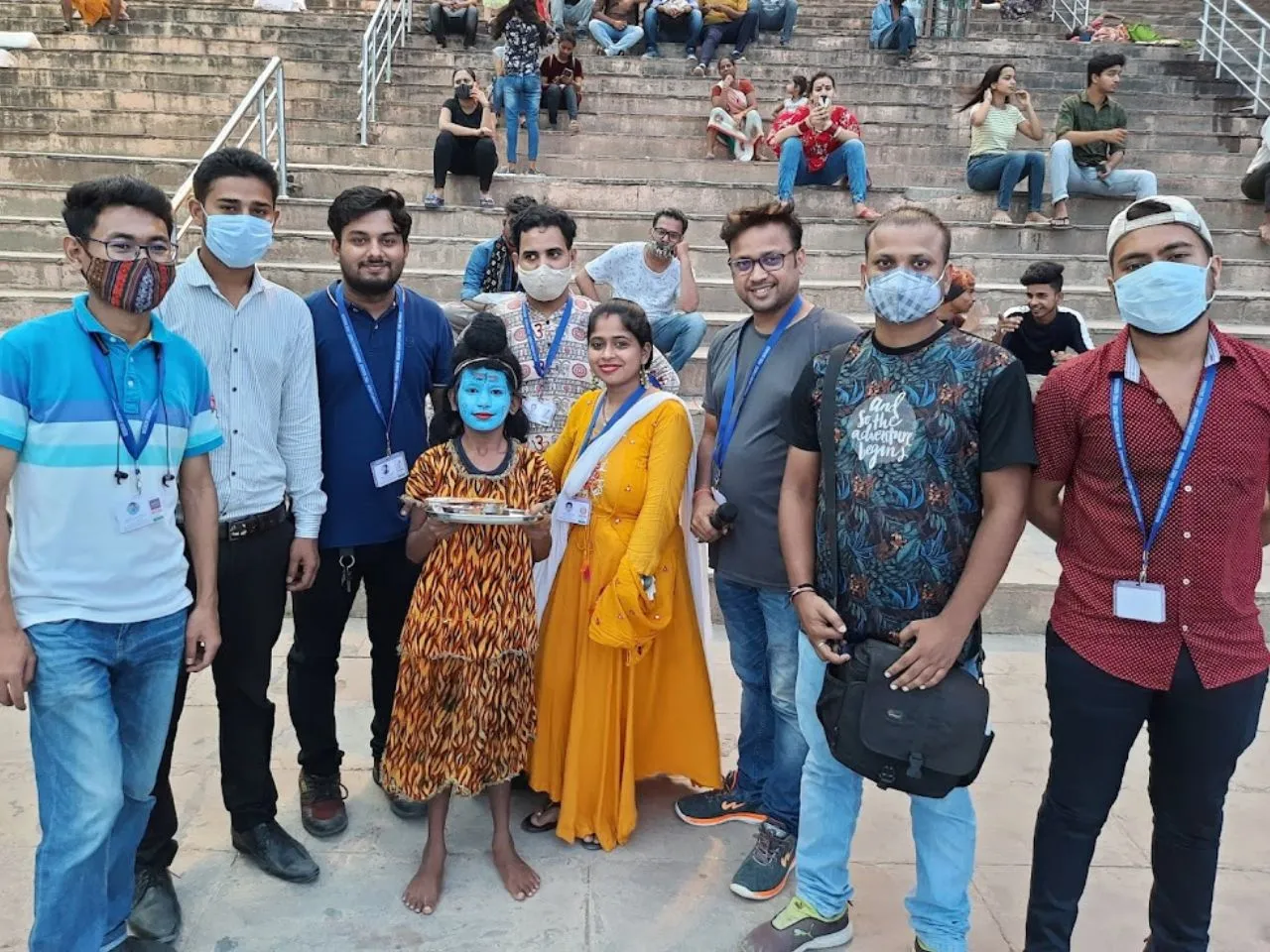 Beggars' Corporation, a Varanasi-based start-up, which works towards turning beggars into entrepreneurs has been awarded the Best Social Impact Award in the Innopreneurs Global Startup Contest on Sunday evening in Nagpur. The Founder of the corporation believes in the idea of investing rather than donating in order to make them self-sufficient.
What Does Beggars' Corporation Do?
The startup has been recognized for its innovative way to address the problem of begging, one of the biggest socio-economic problems that the country faces. 
Common Man Trust, a not-for-profit in Varanasi, conceptualised the initiative 'Beggars Corporation' in February and launched it in July.
Mr Chandra Mishra, Founder of Beggars Corporation, said, "Organised by Lemon Ideas in collaboration with Startup India, around 3,000 startups were part of this contest that targets to foster global entrepreneurial tribe. The Beggars' Corporation is the only for-profit company in the world working to make extremely poor creators and owners of wealth. That's why we were given the Best Social Impact Award."
Mr Mishra said their idea is aligned to the Sustainable Development Goals set by the United Nations.
Beggars' Corporation makes beggars self-sufficient by turning them into entrepreneurs by converting donations into social investments, the startup founder added.
What's The Vision Behind Starting Beggars' Corporation?
In a conversation with TICE News, Mr Mishra said, "I have seen poverty, starvation and helplessness from close quarters. For last 75 years after Independence, our governments and NGOs addressed that issue through charity and created 4.14 lakh beggars."
"My own experience taught me that unless until we make them self-sufficient, we cannot end poverty. That led me to set up Beggars Corporation as a For-Profit Company with the call - Don't Donate, Invest," Mr Mishra added.
Startups Who Won Innovative Startups Award
Other than the Beggars' Corporation, startups like Cookie Langs, Inc from New York and MeMeraki from Sydney also won the award for the Top 25 Innovative Startups in the six-month-long contest.
How Much Does India Donate To Beggars?
Much to the surprise of all, Mr Mishra pointed that the Indians donate Rs 34,242 crore annually (according to figures of Bill and Belinda Gates Foundation report 2017) to India's 413,670 beggars (figures from the ministry of social justice and empowerment).
He added, "I thought if that amount is invested, it would create more wealth. In India, West Bengal has 85,000 beggars, followed by Uttar Pradesh which has 65,835 beggars in the state, that's why I decided to work here and chose Varanasi which is home to more than 12,000 beggars -- out of whom 6,000 are healthy adults. If the donated money is used for training these beggars into employment generators, it would change the picture of the economy. I am trying to do that." 
Winning Accolades For An Innovate Idea
Mr Mishra said, "Beggars' Corporation is working out employment models and building capacities for the startups without help from the government."
Beggars' Corporation was even praised by the Executive Director at IMF and former chief economic advisor to the Government of India, Dr KV Subramanian. He called the Beggars' Corporation "the most creative and potentially extremely impactful initiative".
Beggars' Corporations believes that "Charity breeds poverty. Kills self-confidence and makes people dependant on others. Investment creates responsibility and sustainable growth." It believes in the idea of converting donations into Social Impact Investments to create Begging Free Society.