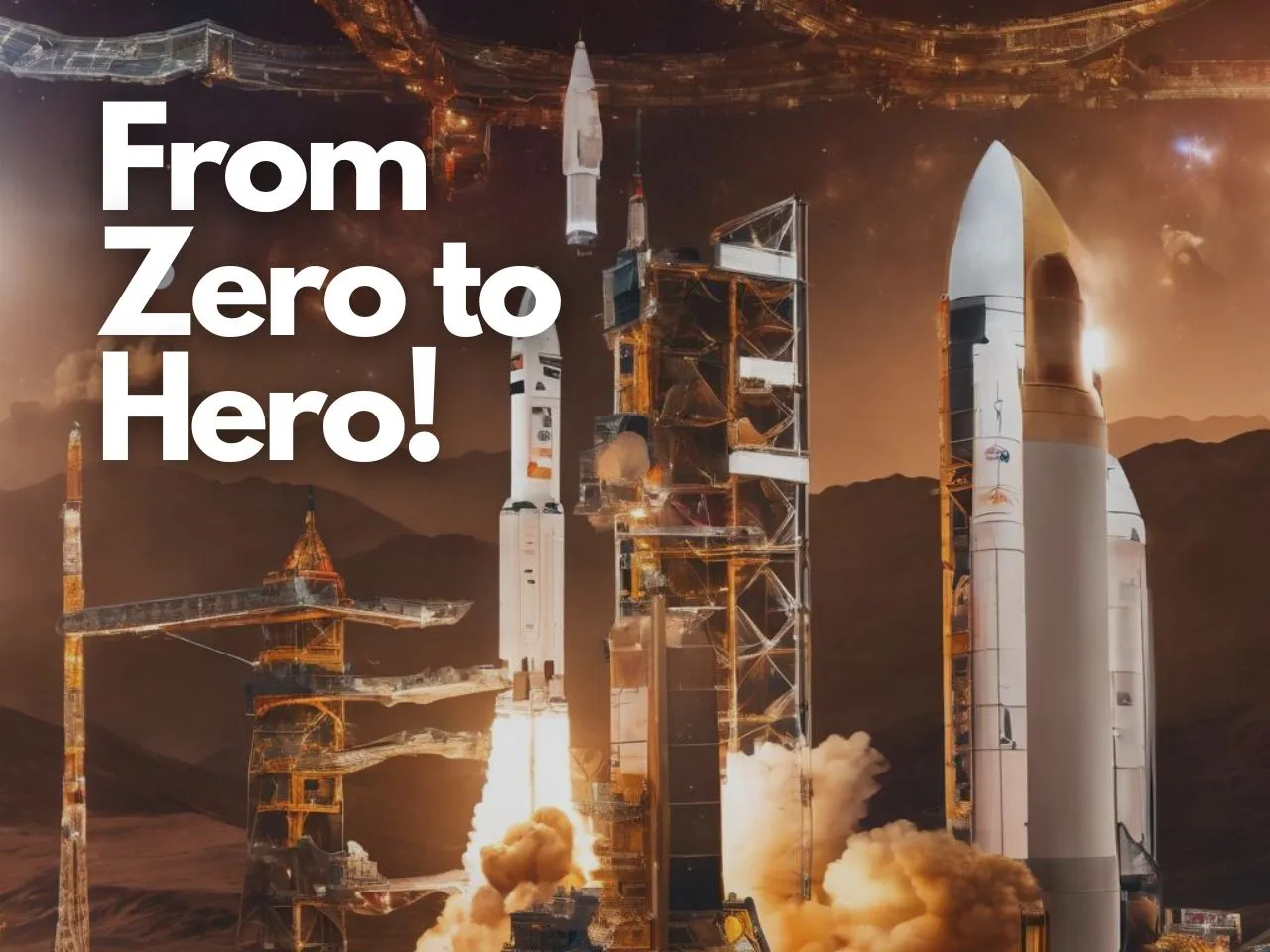 In a reecent revelation, Union Minister of State Dr. Jitendra Singh declared that the Indian space sector is experiencing an unprecedented startup boom. The Indian space startup sector, now ranked 7th in global funding, has experienced remarkable financial expansion. Funding has surged from Rs 28 million in 2020 to Rs 112 million in 2022, with an impressive Rs 62 million invested during the first half of the present year. Interestingly the number of space startups in India has reached from single digital to over 150 startups in just last four years. 
He credits this sucess to Prime Minister Narendra Modi's visionary decision to liberate the space sector, unleashing its potential and attracting innovators. He revealed that space startups has reached to 150 from single digit in just last for years.
He noted, under the leadership of Prime Minister Modi, the Indian space sector has seen remarkable growth, with the number of space startups skyrocketing from just single digits to over 150 in a mere four years.
The growth of the space sector is being propelled by public-private partnerships. Measures like the privatization of launch vehicles and partnerships with private companies are broadening horizons. Government policies, including the GST exception, have also provided added incentives for private space ventures.
Dr. Jitendra Singh unveiled this update on space startups during his recent visit to the state-of-the-art facility of "Skyroot Aerospace" in Hyderabad, which boasts an impressive 60,000-square-foot premises. It is possibly India's largest rocket factory in the private sector, a testament to India's extraordinary scientific expertise. The success of Skyroot Aerospace underscores the untapped potential that lay dormant for decades before Prime Minister Modi's pioneering decision to open the space sector for Public Private Partnership (PPP).
Skyroot Aerospace made history as the first Indian space startup to launch a private rocket from ISRO station at Sriharikota, a feat achieved just a year after the space sector was opened to private players. Co-founded by two IITians, Pawan and Bharat, the company has now established the largest rocket development facility in India, equipped with state-of-the-art technology to create cost-effective rockets on-demand.
India@2047
Dr. Jitendra Singh also highlighted the importance of the space sector in realizing Prime Minister Modi's vision for "India@2047." He emphasized that the space economy is set to make a substantial contribution to India's economy as the nation celebrates its 100th Independence Day, positioning India as a world leader in this critical sector.
Dr. Jitendra Singh lauded Prime Minister Modi's leadership, which has driven rapid advancements in science and technology over the past nine years. India has achieved universal recognition for its science, technology, and innovation capabilities, with startups becoming highly sought after on the global stage.
Skyroot's Remarkable Milestone
During his visit, Dr. Jitendra Singh unveiled Skyroot Aerospace's Vikram-1 orbital rocket, marking another significant milestone for the Indian private space sector. Vikram-1 is expected to set a new precedent for India, following the historic space sector reform of 2020.
The success of Skyroot Aerospace serves as an inspiration to India's vast pool of young talent, encouraging them to explore startup ventures in emerging sectors like space, biotech, agriculture, and energy.
Dr. Jitendra Singh highlighted the role of the "Anusandhan National Research Foundation" (NRF) in fostering greater Public Private Partnership (PPP) in scientific research. The NRF's budget envisions a spending of Rs. 50,000 crore over five years, with over 70% expected to come from non-government sources, including industry and philanthropists, both domestically and internationally.
As India's space sector continues to ascend and startups flourish, the future looks brighter than ever for the nation's scientific and technological prowess, and the prospects for economic growth on a global scale.