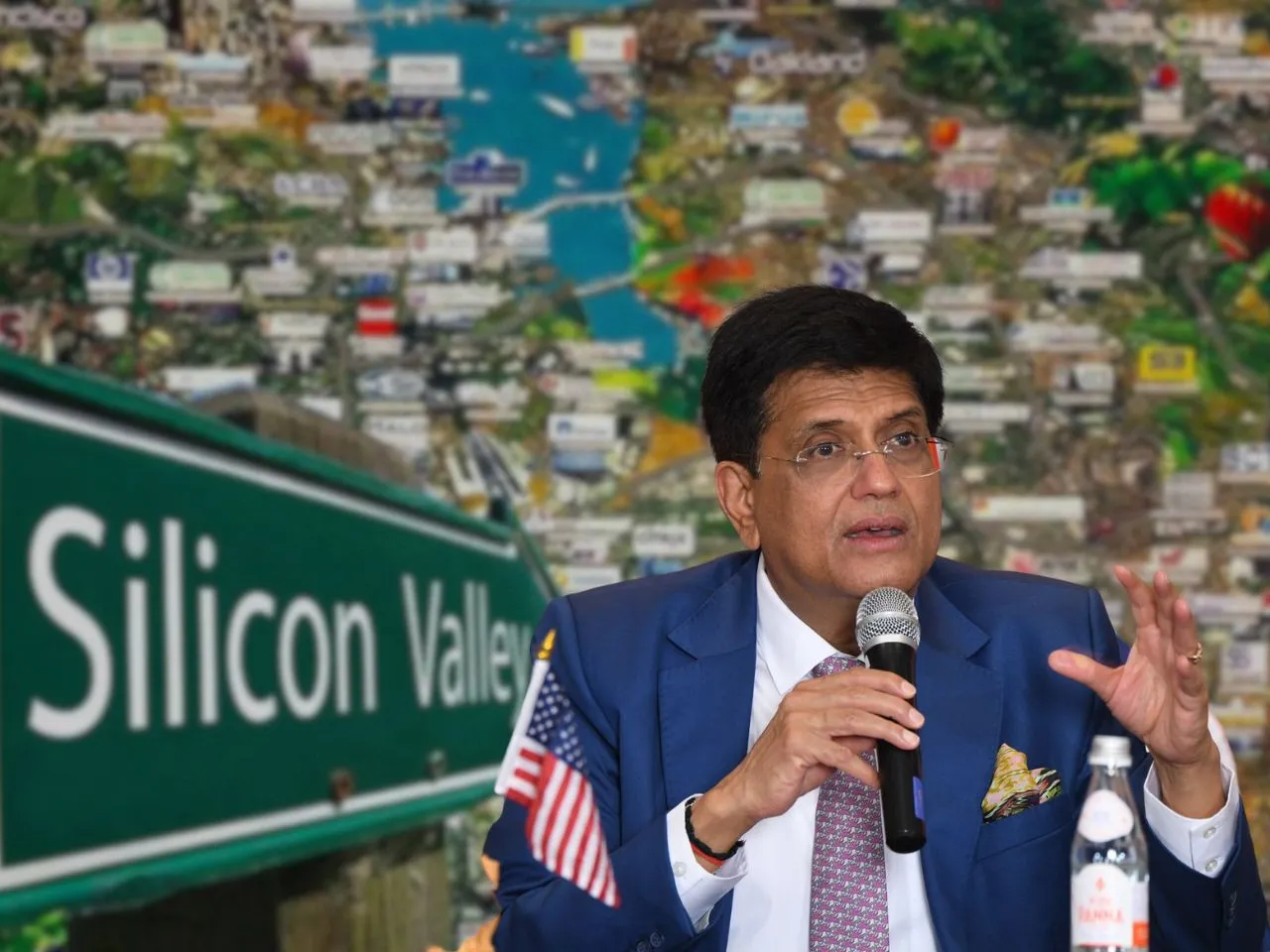 In the hub of technology, Silicon Valley has always been like the go-to spot for startups worldwide. It's where big dreams come to life, where new ideas spark, and where the future gets shaped. And now, right into this tech hotspot walks in Piyush Goyal, India's Union Minister for Commerce and Industry, Consumer Affairs, Food and Public Distribution, and Textiles. This visit isn't just about shaking hands; it's about opening up a new chapter for both Silicon Valley and startups back in India.
Silicon Valley for Startups
For startups, Silicon Valley is like a magnet pulling them in with promises of collaboration, investments, and breakthroughs. With Minister Goyal stepping into the scene, it's like a signal that something big is about to happen. It's not just a regular visit—it's a strategic move in the world of global business. This visit brings the hope of new partnerships, the excitement of fresh ideas, and the chance for investments to soar.
But how has his US visit been, and what will these meetings bring in for Indian startups and entrepreneurs? Let's find out!
Encouraging Investment: Silicon Valley Entrepreneurs and Venture Capitalists Meeting
Minister Goyal engaged with Silicon Valley entrepreneurs and venture capitalists of Indian origin, urging them to share their innovative ideas to enhance India's appeal as a global investment hub. He conveyed his vision for the Indian startup ecosystem and encouraged stakeholders to contribute to the country's technological advancements, particularly in critical areas such as Artificial Intelligence.
Piyush Goyal at Stanford University
Participating in a roundtable discussion with academicians at Stanford University, Minister Goyal explored opportunities for collaboration with prominent US universities, including Stanford, UC Berkeley, Fresno State, UC Santa Cruz, UC Davis, and University of Silicon Andhra. The discussions revolved around establishing joint campuses and fostering academic partnerships to address global challenges collaboratively.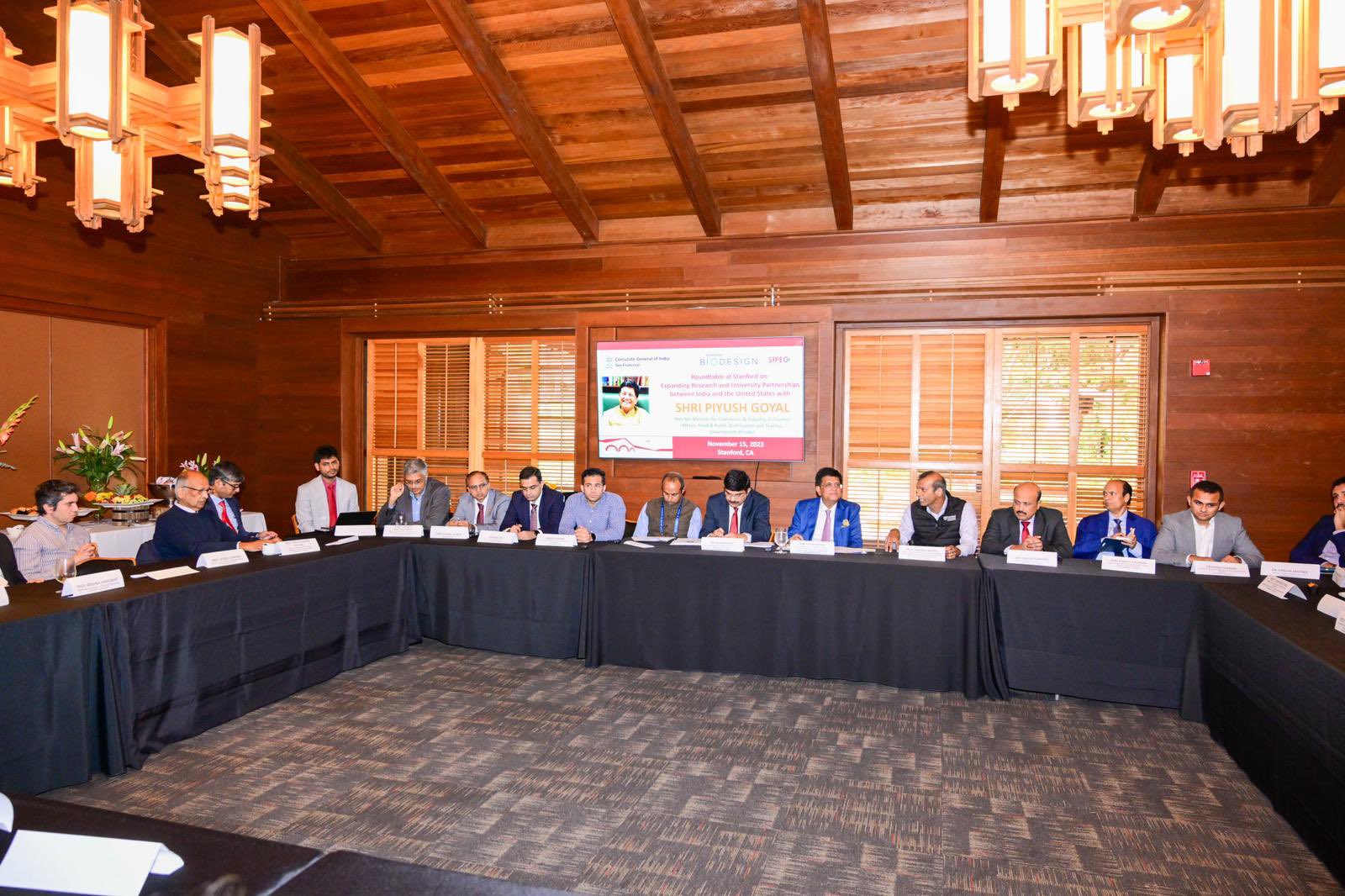 Strengthening Professional Ties: Interaction with ICAI San Francisco Chapter
Minister Goyal attended the event "Charting New Horizons: CAs as Catalysts in the US-India Partnership," hosted by the Institute of Chartered Accounts of India (ICAI) San Francisco Chapter. The interactive session emphasized the crucial role Chartered Accountants can play in enhancing collaboration between India and the US.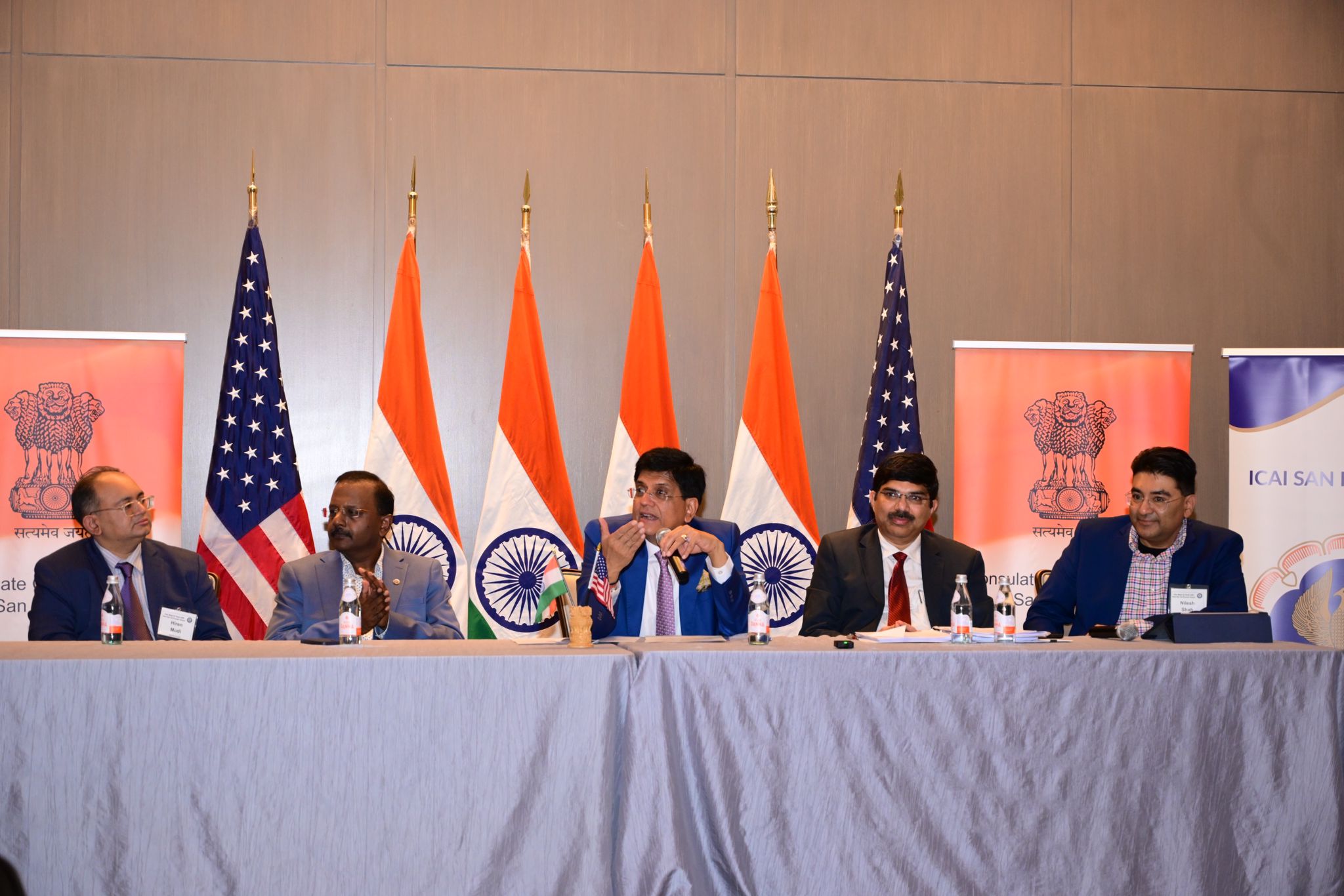 Later in the day, Goyal held one-to-one meetings with Mr. Sanjay Mehrotra, CEO of Micron Technology, and Mr. Neil Mohan, CEO of YouTube Inc. Discussions centered around the prospects of these companies in the Indian market, with the Minister offering support for their expansion. The Minister highlighted India's growing semiconductor ecosystem as a promising area for collaboration with Micron Technology.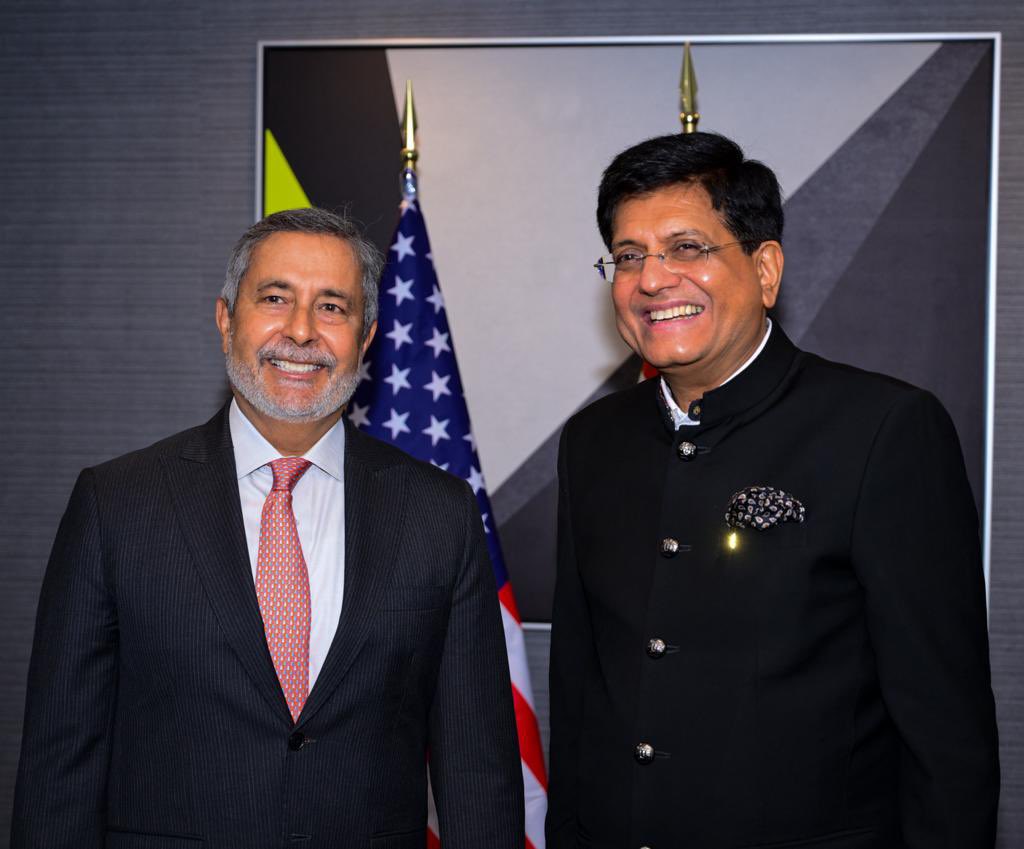 In his discussion with Mr. Neil Mohan, the focus was on India's thriving digital ecosystem, expanding content space, and its young and diverse demographic.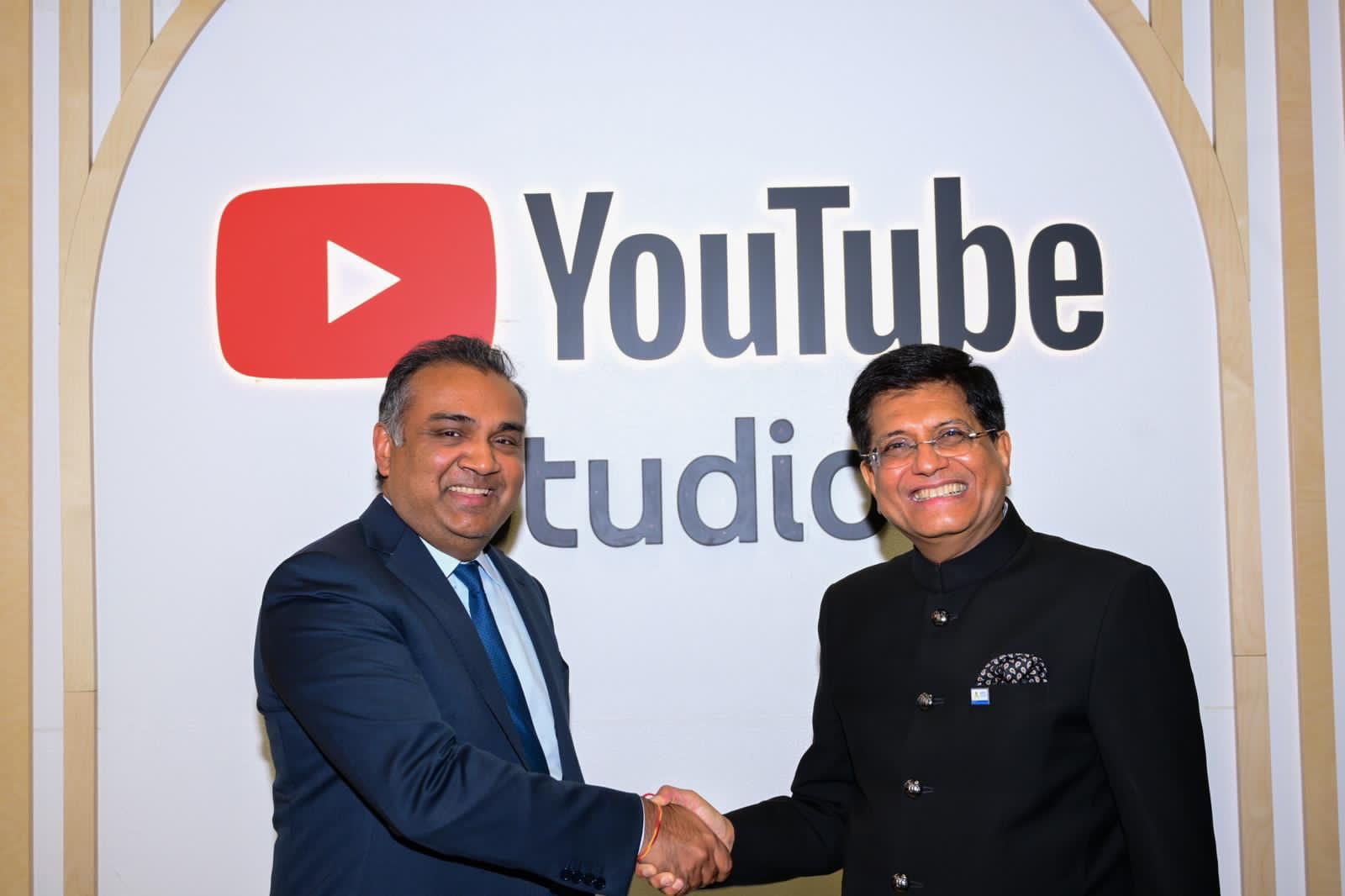 APEC Welcome Reception: Strengthening Regional Ties
To conclude the day's engagements, Minister Goyal participated in the Asia Pacific Economic Cooperation (APEC) welcome reception hosted by President Joe Biden and First Lady Jill Biden. The reception brought together leaders from APEC member economies, including India, providing an opportunity to strengthen regional ties and explore avenues for economic cooperation.
Minister Goyal's multi-faceted engagements underscore India's commitment to fostering global partnerships and enhancing its position as a key player in the rapidly evolving global economic landscape. The discussions and meetings held during the day set the stage for further collaboration between India and Silicon Valley, promising mutual benefits and shared growth opportunities.
Takeaway For Indian Entrepreneurs 
Global Investment Hub: Minister Piyush Goyal's meetings in Silicon Valley highlight India's appeal as a global investment hub, opening doors for increased funding and collaboration.
Knowledge Exchange and Mentorship: Engagements with Silicon Valley entrepreneurs and venture capitalists offer Indian entrepreneurs valuable opportunities for knowledge exchange and mentorship, fostering growth and innovation.
Vision for Startup Ecosystem: Minister Goyal's vision for India's startup ecosystem, particularly in areas like Artificial Intelligence, aligns with the need for cutting-edge technology and positions Indian entrepreneurs on the global innovation map.
Academic Collaboration: Roundtable discussions with US academicians set the stage for academic collaboration and joint ventures, providing Indian entrepreneurs access to advanced research and resources.
Boost for Semiconductor and Digital Ecosystems: Interactions with CEOs of Micron Technology and YouTube indicate potential growth for India's semiconductor and digital ecosystems, offering local entrepreneurs increased opportunities in these thriving sectors.
Commitment to Expansion: Minister Goyal's commitment to supporting the expansion of tech companies into Indian markets signals increased opportunities for local entrepreneurs, contributing to a dynamic and globally competitive business environment.
Catalyst for Indian Entrepreneurs: Overall, these strategic meetings serve as a catalyst for Indian entrepreneurs, providing a platform to engage with global leaders, access resources, and actively contribute to India's innovation landscape.
Join Our Thriving Entrepreneurial Community

Follow TICE News on Social Media and create a strong community of Talent, Ideas, Capital, and Entrepreneurship. YouTube  | Linkedin | X (Twittrer) | Facebook | News Letters