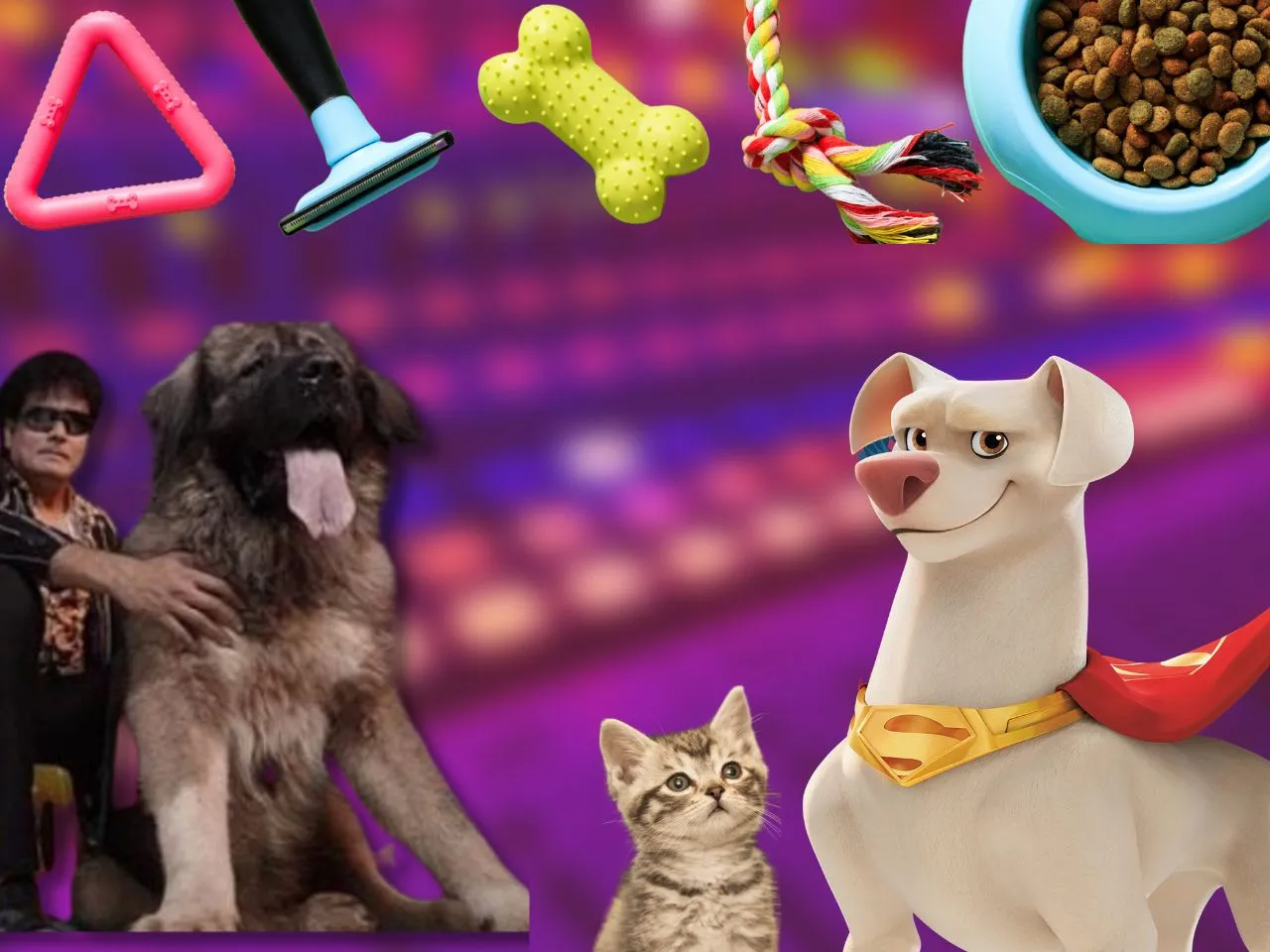 Everyone loves a pet. And by extension, everyone loves a petcare startup. 
Only recently, a Bengaluru man was in the headlines after he reportedly paid a whopping Rs 20 crore to purchase a Caucasian shepherd. Movies like the - The League of Superpets - grossed millions around the globe. 
And in a post-Covid world where happiness and positivity are much-needed and valued, petcare startups have emerged a segement that has a lot going for it. 
Dataspeak
As more and more people adopt pets, the industry is expected to experience a staggering 19.2% CAGR and reach a mind-blowing Rs 210,000 crore by 2023. A report by Zion Market Research, projected that the pet care market in India was valued at US$ 305.4 Mn in 2018 and is expected to reach US$ 1,426.4 million by 2026.
The industry started picking pace in 2015-16. According to a report by the market research firm, Euromonitor International, the pet care market in India was valued at around $295 million in 2016. The report mentioned that Dog and cat food is the biggest category in the Indian pet food market, accounting for around 75% of total sales in 2016. 
The Secret Luxury Life Of Pets
Most owners treat their pets as family. Consequently, many of the pets - from spaniels to persian cats - enjoy the same kind of life as their pet-parents. There are canines and felines who are regulars at spas, saloons, day-care centers, fitness classes, hotels and restaurants. In fact, some hotels have dedicated chefs who cook for them!
Reports indicate that many Indians now spend over Rs 5,000 on pet products each month. And as more and more stray and abandoned animals are adopted, particularly by the millennial and Gen-Z population, experts predict that this trend will continue to grow in the coming years. 
A 'Paw'sitive Sign
The spending spree of pet-parents is clearly a positive sign for the startups! From Wiggles to Supertails and Tales in The House to Zoivane Pets, the industry witnessed many new players venturing into the sector. Interestingly, many petcare startups are witnessing consistent growth. 
For example, Wiggles, which is a leading petcare startup, has witnessed a consistent growth of 4.5x since 2021. Tails In The House, which is another petcare startup, is also registering a consistent growth. 
"The number of pet owners has for sure increased since the post Covid times. We feel that our business surely has an upward trend of 20%," said Kritika Shukla and Shivam Shukla, the founder duo of Tails In The House. 
The Motivation Behind
Sharing what motivated them to venture into the petcare, Kritika and Shivam Shukla said, "It was our love for pets that pulled us on to the route of this venture. Tails in the House is co-owned by siblings who wanted to bring forward the best of the pet products under one roof for every person irrespective of what budget they were willing to spend. After all, all pet parents feel a tinge of happiness after pampering their furry companions."
Explaining what has led her to venture into petcare startup business, Anushka Iyer, Founder and CEO, Wiggles said, "The fact that there was a growing demand for pet products that are clean quality and transparent in terms of ingredients and being a pet parent."
She adds, "I felt the need to make this world a better place for all the pets and community animals by providing innovative products and services. As an entrepreneur, I saw an opportunity with this growing demand and that was what interested me in venturing into this industry. Also with the increase in the number of Millennials and Gen Z bringing pets home, we saw a cultural shift of transitioning to pet parents from being pet owners which was a great driving factor," she asserted. 
Telling how her petcare startup works, she added, "Wiggles has been focused on making innovative and quality products for pets thus making it a stress-free experience for pet parents. We are laser-focused on creating a 360-degree holistic pet care ecosystem and have so far succeeded."
"This lacuna is what we have been addressing through our communities and activities and our efforts have led us to grow 4.5x since 2021."
"Since its inception, we have built a huge loyal customer base and community and it has been growing at a good pace and an impressive YoY growth. Wiggles is loved by over 6,00,000 pets and pet parents and the community is growing," she added. 
Well! Founded by the brilliant minds of Venky Mahadevan, Anuskha Iyer, and Rajh V Iyer, the D2C petcare brand is one example. But there are many startups bringing the revolution and strengthening this sector. The next section talks about the popular startups shaping the petcare industry in India.
The startups that are shaping the industry!
Wiggles
In the year 2018, the pet care industry was forever changed with the birth of Wiggles, a revolutionary D2C petcare brand founded by the visionary trio of Venky Mahadevan, Anuskha Iyer, and Rajh V Iyer. This brand emerged with one mission in mind: to revolutionize the way pet parents care for their beloved companions.
Supertails
Founded by a visionary team of Varun Sadana, Vineet Khanna, and Aman Tekriwal, Supertails has risen like a phoenix in the bustling metropolis of Bengaluru. This cutting-edge digital petcare startup is here to revolutionize the way pet parents care for their beloved companions.
With Supertails, pet parents can finally rest easy knowing that trustworthy veterinary care is just a click away. Their digital telehealth counseling service, powered by a team of highly experienced in-house veterinarians, ensures that their furry friends receive the best possible care, no matter where they are. And with a one-stop solution for pet food and supplies, Supertails makes it easier than ever for pet parents to keep their pets healthy and happy.
Pawfect.xyz
Pawfect is a Pune-based start-up that started in 2019 and is shaking things up for pet parents everywhere ever since. With a full range of services and products, from doorstep prepping meetings to temporary stays and pet training, Pawfect has quickly become the one-stop-shop for all things pet-related.
Just Dogs
Founded by the entrepreneurial duo of Ashish Anthony and Poorvi Anthony, Just Dogs quickly established itself as a leading name in the pet care industry. Based out of Ahmedabad, this omnichannel retailer is dedicated to providing pet parents with the best and most comprehensive pet products in the market.
This is not it, the petcare market has grown so big that even the big companies like Nestle India and Emami couldn't resist encashing the demand. While Nestle India launched "Purina Petcare India", Emami introduced an Ayurvedic pet care startup called "Fur Ball Story."