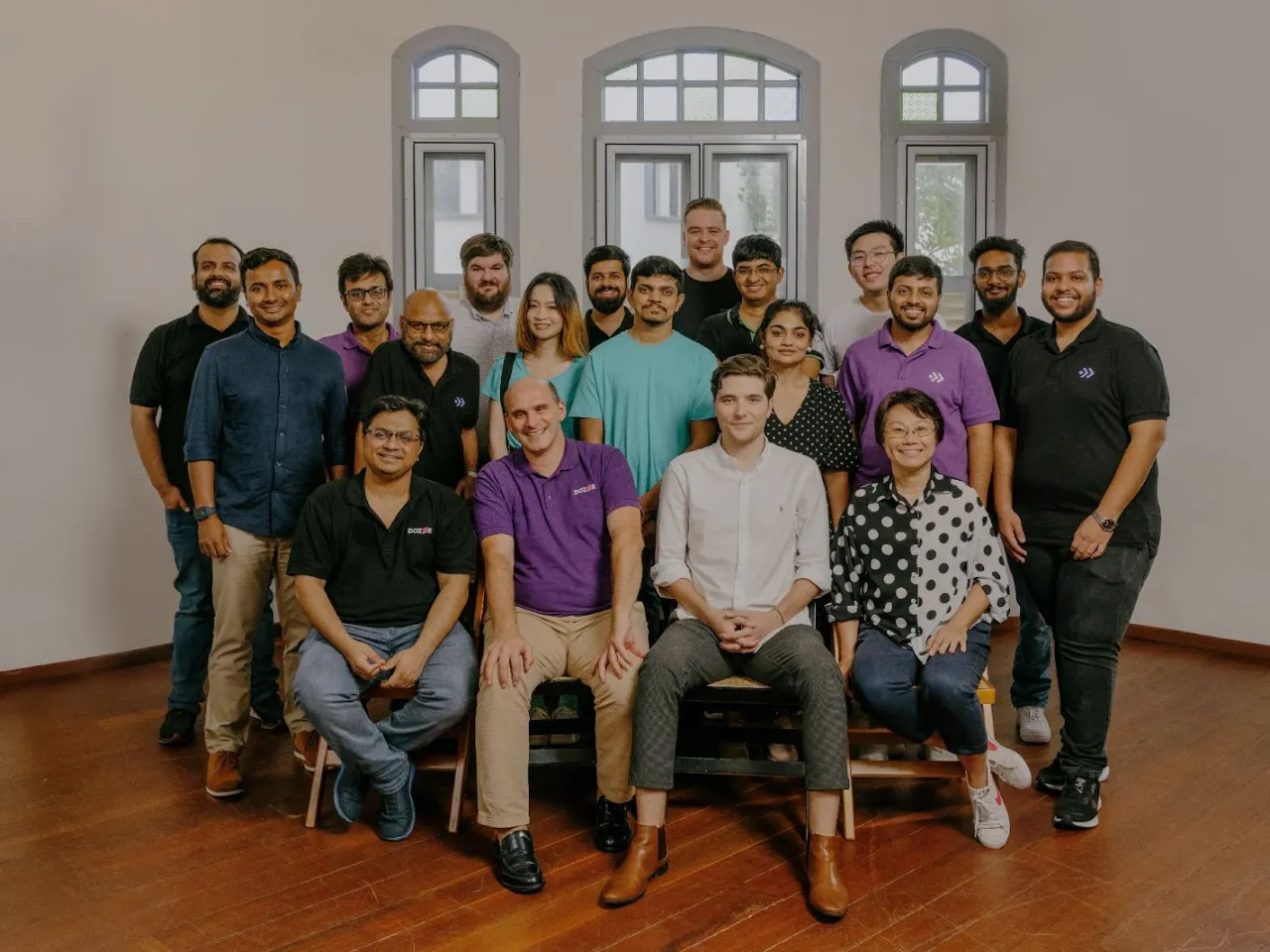 Peak XV Partners has chosen 13 early-stage startups for its ninth cohort in the Surge scale-up program. Of these, an overwhelming majority, precisely 10 out of the 13, are squarely focused on artificial intelligence (AI) and deeptech. The cohort is a 16-week hybrid program, emphasizing company-building and helping startups scale with help in mentoring, funding, etc. 
The ninth cohort of early-stage startups, featuring 32 founders from across 13 startups. This marks a significant transition for Peak XV, previously known as Sequoia India & Southeast Asia, as they broaden their horizons to the Asia-Pacific region, incorporating Australian startups into their program.
We're thrilled to welcome the founders of #Surge09 to our community! These builders are pioneering innovations across industries, with 10 of 13 startups leveraging AI and DeepTech to solve global challenges. Read more here: https://t.co/4wH7gnGn3h pic.twitter.com/GtwPfXr7tq

— Surge (@_surgeahead) October 23, 2023
Traditionally known for nurturing consumer brands and vertical e-commerce startups, Surge 09 represents a paradigm shift towards advanced technologies. These technologies span a spectrum from deeptech to artificial intelligence, advanced manufacturing, and even quantum computing. This alteration reflects the dynamic landscape of innovation, where groundbreaking technologies spearhead change across multiple industries.
Startups from which countries feature in Surge 09?
Surge 09 features startups from India, Singapore, and Australia. What makes this cohort exceptional is its commitment to global market expansion. Over half of these startups already have thriving cross-border operations, paving the way for innovation on a global scale.
Surge has meticulously cultivated a vibrant community of startups, boasting a total of nine cohorts, over 330 visionary founders, and more than 140 startups that span 16 distinct sectors. All of this remarkable progress has been achieved in less than five years. Notably, startups nurtured through Surge have collectively secured over $2 billion in follow-on funding to date.
Which are the Startups Selected for Peak XV's Surge 09?
Mindgrove and InCore - Mindgrove and InCore are two Indian semiconductor companies leading the charge to establish India as a global semiconductor hub. Mindgrove made history by becoming the first Indian company to join Imagination's Open Access program, a global silicon IP giant.
Newtrace - Newtrace is set to reshape the global green hydrogen market through the manufacturing of cost-efficient, next-gen electrolyzers. Their innovation can be deployed worldwide at an unprecedented pace, promising a greener future.
Ethereal Machines - Ethereal Machines is changing the game by enabling the production of high-quality precision engineering components through its proprietary multi-axis CNC machines. Their technology redefines precision.
ZeroK - ZeroK is an AI platform designed to assist developers in troubleshooting production incidents faster. In a world where time is of the essence, this innovation is invaluable.
Elivaas - Elivaas, a next-generation travel company, is reimagining accommodations, vacation rentals, and villas in India. It's all about embracing the future of travel experiences.
Relevance AI - Based in Australia, Relevance AI is on a mission to help companies build an AI workforce that can automate workflows without any code. Their work is redefining the workplace.
Mercu - Mercu is an employee engagement platform designed to help companies hire, train, and engage with their deskless workforce. It's an essential tool for the modern workforce.
Pix.ai - Pix.ai, based in Singapore, is dedicated to helping creators produce high-quality Anime art through an AI-powered art generator. Their innovation is transforming the world of art.
Horizon Quantum Computing - Horizon Quantum Computing provides software development tools that unlock the potential of quantum computing hardware. They are pioneers in this cutting-edge field.
Neurowyzr - Neurowyzr is an FDA-registered healthtech company specializing in developing state-of-the-art technologies to mitigate early brain decline. Their work has the potential to revolutionize neurology and brain health.
Dozer - Dozer is an open-source data infrastructure platform that helps data scientists and engineers build highly scalable, real-time data APIs in minutes. It's a game-changer for data professionals.
What is Peak XV's Surge 09?
Surge 09 a diverse cohort hailing from India, Singapore, and Australia, is at the forefront of industry transformation, and boasts thriving cross-border operations with global aspirations. 
This latest Surge cohort, which commenced last week, engages founders in a 16-week hybrid program, emphasizing company-building. The program includes dedicated mentors who generously share their insights and experiences, displaying a strong commitment to supporting the founder community. Past Surge speakers and mentors have featured luminaries like William Tanuwijaya, Siu Rui Quek, Patrick Collison, Nitin Kamath, Kunal Shah, Gaurav Munjal, and others.
As many as 32 founders from 13 startups came together in Surge 09 – the latest cohort of Peak XV's seed platform for company builders. This diverse group of founders includes young entrepreneurs who started their journey in college, repeat founders, academicians with PhDs, and seasoned professionals who left their jobs to chase their entrepreneurial dreams.
What is the future outlook for Surge 09 & its participating startups?
Surge 09 underscores Peak XV's dedication to supporting audacious founders in the region. This cohort mirrors the tremendous growth of AI and DeepTech innovations in Asia, with ten out of thirteen startups focusing on or leveraging these technologies to solve complex problems across various industries.
Among the startups in Surge 09, two semiconductor companies are determined to secure India's  global leadership in the semiconductor industry. There's also a ClimateTech startup with a vision to produce green hydrogen efficiently and revolutionize industries. A HealthTech company is dedicated to diagnosing and mitigating early brain decline, and a quantum computing company stands at the forefront of quantum technology.
Surge 09 is also a platform for the next generation of AI companies, working on domain models, AI tooling, and pioneering the AI workforce. Peak XV Partners is excited to collaborate with these visionary founders and help them shape the future.
With a diverse range of startups, each pushing the boundaries of technology and industry, this cohort promises to bring about transformative changes in their respective fields. 
Join Our Thriving Entrepreneurial Community

Follow TICE News on Social Media and create a strong community of Talent, Ideas, Capital, and Entrepreneurship. YouTube  | Linkedin | X (Twittrer) | Facebook | News Letters