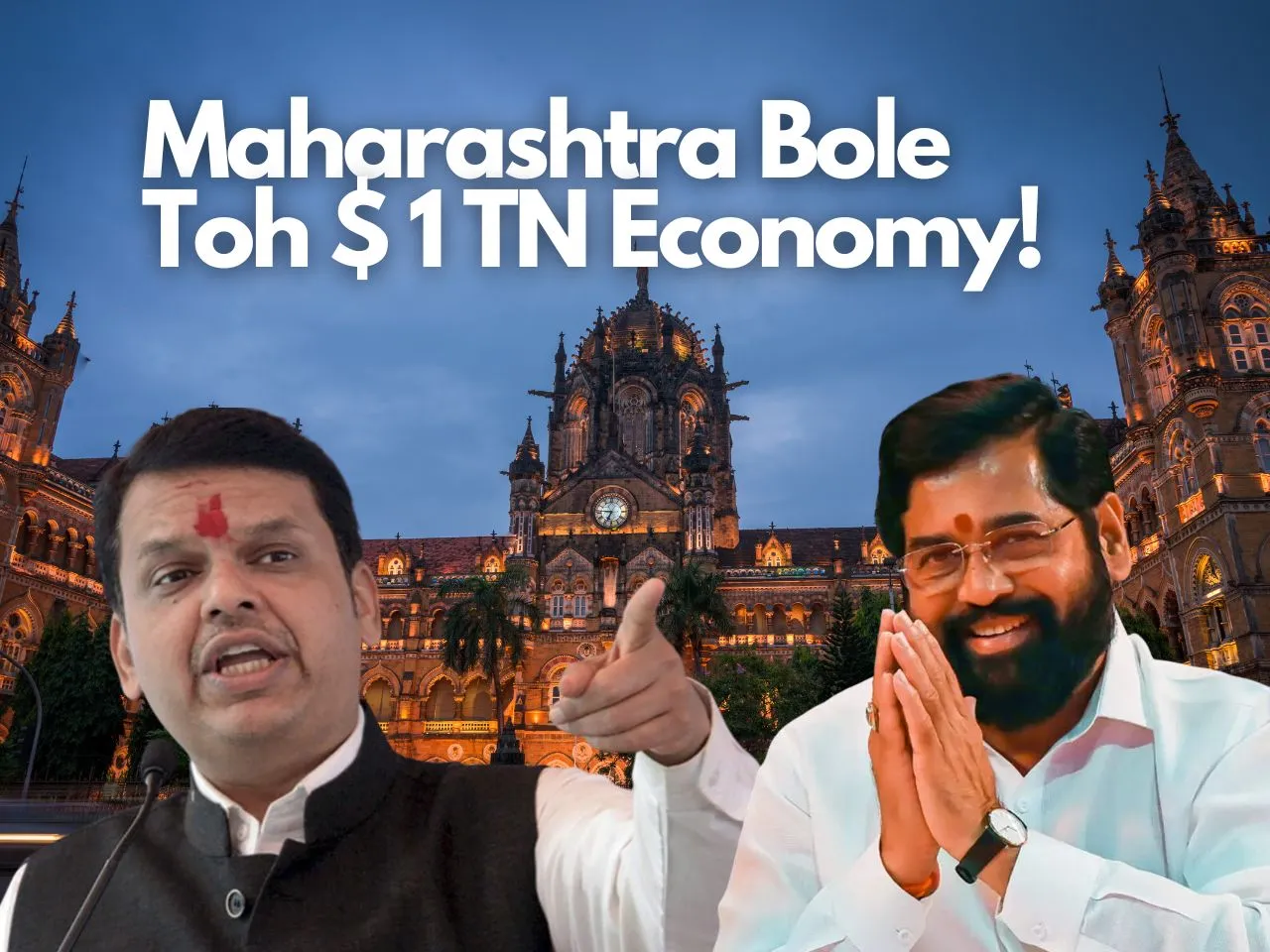 Designing a roadmap to assist Maharashtra in achieving the status of a USD 1 Trillion Economy by the year 2028, the Maharashtra Economic Advisory Council presented 341 recommendations to the Maharashtra cabinet. The Maharashtra Government subsequently reviewed the council's suggestions.
The council, headed by Tata Sons chairman N Chandrasekaran, was formed in December 2022 and had submitted its report in July 2023 to the state government.
The report, outlines a comprehensive roadmap to elevate the state's economy, . The ambitious plan spans various sectors.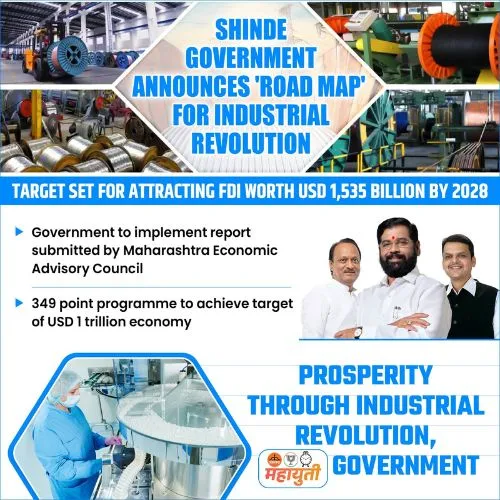 The Key Recommendations Made By The Economic Advisory Council
According to the presentation made by CEO of Maharashtra Institution for Transformation (MITRA) – a state's think tank formed on the lines of Niti Aayog – the recommendations to take the state's economy to $1 trillion include raising Maharashtra's GDP to 17%. Among other major recommendations were - 18% growth in fabrication and electric vehicle production, achieving 13% growth rate in agriculture sector, strengthening farmer producer associations, bringing more funds from National Bank for Agriculture and Rural Development (NABARD) and other sources to speed up the completion of irrigation projects, identifying 75 irrigation projects which are completed up to 40% and speeding up the completion work.
The report has also recommended infrastructure projects and economic development programmes in Mumbai and Mumbai Metropolitan Region (MMR), creating 15 million jobs in skill development by 2028, bringing important changes in health, tourism and power sector for development and equitable development in districts by focusing on 27 specific tehsils in 15 districts.
Now, let us examine the Advisory Council's recommendations that were made in the report regarding startups in the state to maximize and explore their full potential in contributing towards the goal.
Setting the Stage: Maharashtra's Economic Prowess
As India's leading state-level economy, Maharashtra boasted a formidable GDP of Rs 31 lakh crore (USD 444 Billion) in FY22. Positioned strategically, the state is well-poised to drive higher growth ambitions, aligning with Prime Minister Narendra Modi's vision to make India a developed nation by 2047.
In the report, N. Chandrasekaran, Chairperson of the Maharashtra Economic Advisory Council and Chairman of Tata Sons, had expressed the council's commitment to achieving the aspirational GDP target. He highlighted the need for sustainable and inclusive growth, encompassing all sections of society and regions within Maharashtra, while focusing on diverse enterprise types, including startups and MSMEs.
AI Capital of India: A Strategic Imperative
A significant recommendation from the Economic Advisory Council is the transformation of Maharashtra into the AI Capital of India. By capitalizing on existing strong IT and ITeS clusters in Mumbai and Pune, the state aims to attract investments from AI firms and startups. The report underscores the potential of AI and other emerging segments to drive economic growth and innovation.
Agriculture: A Key Pillar of Growth
Despite being a major contributor to the state's GVA (Gross Value Added), the agriculture sector faces challenges. The report highlights that 14% of Maharashtra's GVA in FY22 came from agriculture, making it the third-largest agricultural state in India. The council recommends the establishment of an innovation hub to collaborate with stakeholders and address key challenges in the agriculture value chain.
"Coordinates with value chain stakeholders to identify key problems to solve for each crop/allied activity and partners with agricultural universities, start-ups and venture capital to identify solutions," the Economic Advisory Council recommends.
Infrastructure Development for Manufacturing Growth
To bolster manufacturing GVA, the Economic Advisory Council emphasizes the need for substantial investments in infrastructure development, including transportation, energy, and logistics. Proposing the creation of manufacturing incubators for MSMEs and startups, the report envisions a collaborative environment in key districts, fostering innovation without significant upfront investments.
Recycling and Renewable Energy: Sustainable Solutions
Addressing environmental concerns, the council recommends interventions to improve recycling levels, incentivizing collection, and segregation. Additionally, the establishment of a state renewable energy fund is proposed to support promising technologies and applications, aligning with the Ministry of New & Renewable Energy's initiatives.
The advisory council report recommends, "Maharashtra government can leverage MNRE's scheme - "Renewable  Energy Research and Technology Development Programme". Scheme encourages research and technology development proposals in collaboration with the industry and provides up to 100% financial support to government/non-profit research organizations and up to 50-70% to industry, start-ups, private institutes, entrepreneurs, and manufacturing units."
Promoting Technology-Based Interventions
The council advocates for technology-based interventions through partnerships with startups, OEMs, and industry stakeholders. By organizing business-matching conclaves, the state aims to incentivize research and drive technological advancements in both urban and rural areas.
Empowering the Startup Ecosystem
Recognizing the importance of startups in economic growth, the report proposes initiatives to strengthen the startup ecosystem in Tier-1 and Tier-2 cities. Recommendations include implementing state policy initiatives, supporting startups to expand internationally, and embedding entrepreneurship mindset courses in educational institutions.
A Collective Vision for Prosperity
The Economic Advisory Council's report paints a visionary picture of Maharashtra's economic future, charting a course towards a USD 1 trillion economy. With strategic measures encompassing diverse sectors, the state aims to not only achieve impressive economic milestones but also ensure inclusive and sustainable growth for all sections of society. As Maharashtra embarks on this transformative journey, it sets an inspiring example for other regions to follow suit in shaping a robust and dynamic economic landscape.
Join Our Thriving Entrepreneurial Community

Follow TICE News on Social Media and create a strong community of Talent, Ideas, Capital, and Entrepreneurship. YouTube  | Linkedin | X (Twittrer) | Facebook | News Letters