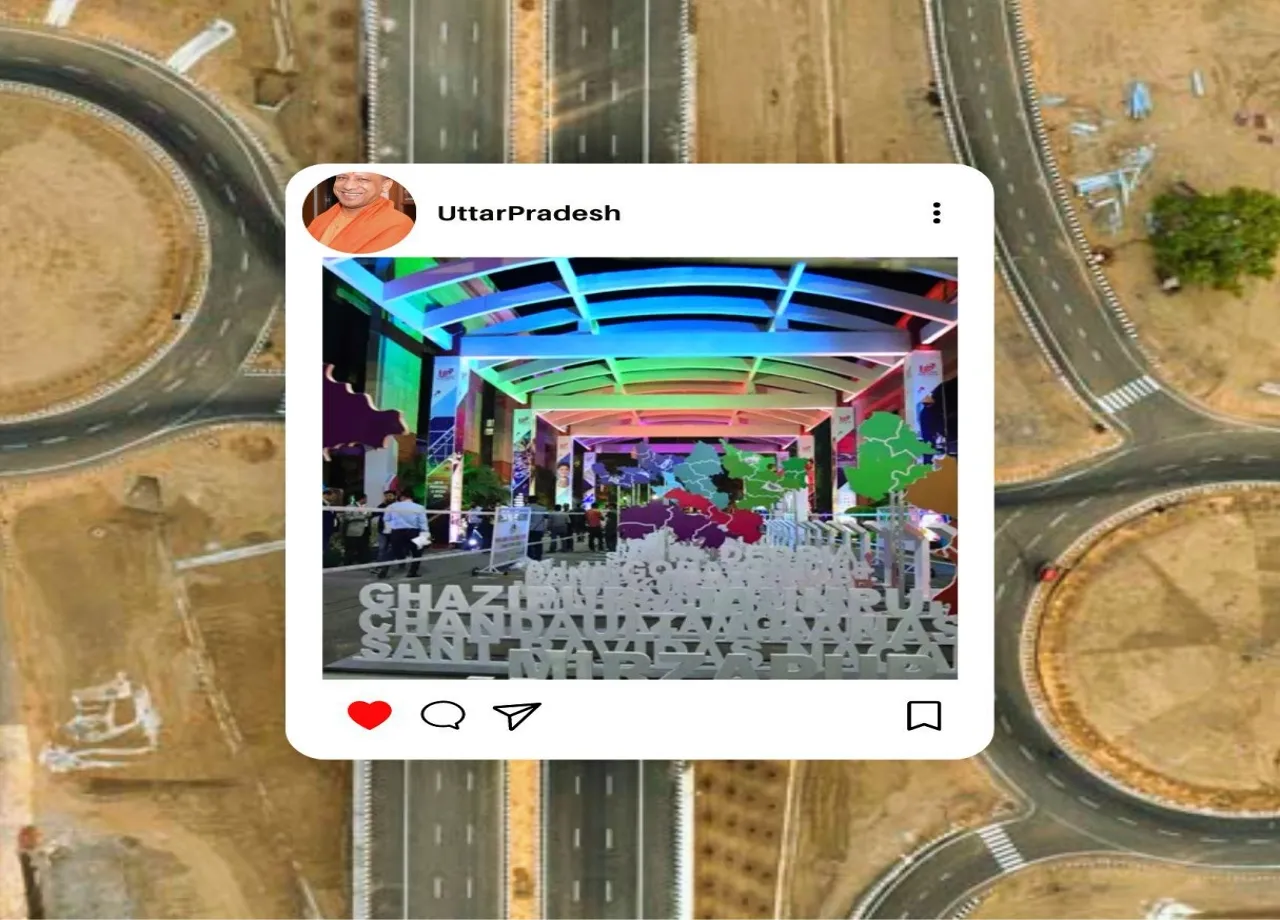 The Yogi Adityanath government in Uttar Pradesh has proposed a substantial sum of Rs 80 billion for the development of private industrial parks and hubs as well as Rs one billion for startups and incubators in its supplementary budget. 
The aim is to accelerate efforts to achieve the ambitious one trillion dollar economy goal.
The Uttar Pradesh Government headed by Chief Minister Yogi Adityanath presented a supplementary budget of Rs 337.89 billion (Rs 3378954.67 lakh) in both houses of the state legislature on Monday, an official statement said.
Objectives Of Startup UP
To be among top 3 states in the "States' Startup Ranking" conducted by, GoI

Establish/support 100 incubators, minimum one in each district of the State

Develop minimum one million square feet of incubation/acceleration space for startups

Create the ecosystem for at least 10,000 startups in the state

Establish 3 state of the art Center of Excellence (CoEs)

Establish India's largest incubator in Lucknow
Presented by Parliamantary Affairs Minister Suresh Kumar Khanna on the first day of the winter session of the state legislature, the budget proposes Rs 140 billion (14,000 crore) for new schemes.
The supplementary budget also proposes Rs 2.96 billion (Rs 296 crore) for organizing the upcoming Global Investor Summit to be held in Uttar Pradesh in February, 2023 and Rs 8.99 billion (Rs 899 crore) for the Smart City project.
Furthermore, the supplementary budget proposes Rs 2 billion (Rs 200 crore) for Pradhan Mantri Gatishakti Yojana and Rs 1 billion (Rs100 crore) for start ups and incubator.
The budget makes the highest provision of Rs 80 billion for industrial development authorities to develop private industrial parks and hubs.
Besides, the supplementary budget proposes Rs 5.21 billion for organizing Prayagraj Kumbh on a grand note and Rs 4 billion for the construction of court complexes in 10 districts under a pilot project.
Chief Minister Yogi's ambitious CM Fellowship scheme has also been taken care of in the budget, while financial proposals Have been made for furthering Swachh Bharat Mission, Amrit Yojana, Smart City and Pradhan Mantri Awas Yojana.
Moreover, the budget provides Rs 20 billion for the widening and strengthening of roads and Rs 3 billion for distribution of free tablets and smart phones to the youth. The budget proposes Rs 50 million (Rs 5 crore) for the establishment of music college at Hariharpur in Azamgarh.
Economy has been a major focus of the Adityanath government that is trying to quicken the pace of the state's economic growth. 
The state government had earlier claimed that before the 'Global Investors Summit-2023', it had received investment proposals worth more than Rs 1.68 lakh crore till November 30 through Nivesh Sarathi, a portal launched for this purpose. 
The Yogi government has set a target of attracting an investment of Rs 10 lakh crore. Out of the investment proposals received, MoUs worth Rs 1.25 lakh crore have been signed which are expected to generate over 5.5 lakh employment opportunities in the state.
Chief Minister Yogi Adityanath has set a target of making Uttar Pradesh a $1 trillion economy in line with Prime Minister Narendra Modi's intention to make the country a $5 trillion economy. To fulfill this goal, the Global Investors Summit is being organized from 10th to 12th February in the state capital.
As per the Nivesh Sarathi dashboard, a total of 148 MoUs have been signed so far with investors through the portal. Through these 148 MoUs, the government has received proposals worth a total of Rs 1.25 lakh crore. The investment through these MoUs is likely to create 5,63,496 jobs in Uttar Pradesh. Apart from these MoUs, there are still 315 investment proposals through the portal which are currently in process.