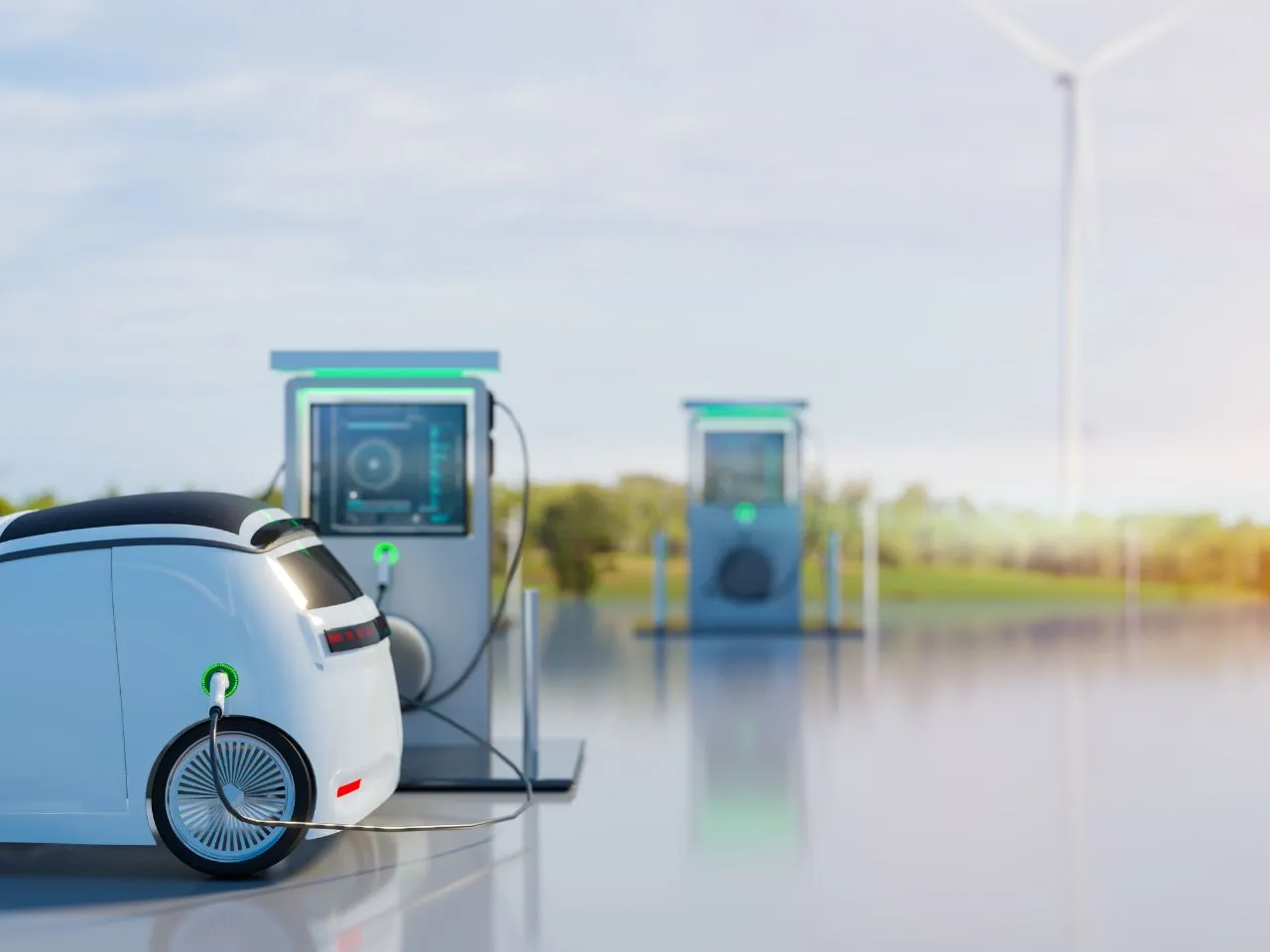 In a bid to accelerate the adoption of electric commercial vehicles (eCVs) and promote sustainable transportation solutions, Ascend Capital, a Jaipur-based eCV financing firm, has revealed its ambitious plan to raise Rs 500 crore within the next 18 months. The company's primary goal is to facilitate the financing of over 1 million electric commercial vehicles by the year 2030. This announcement was made by the company's co-founder, Lokesh Chandra Mittal.
Ascend Capital, co-founded in 2019 by Lokesh Chandra Mittal and Gaurav Maheshwari, has already made substantial strides in the electric vehicle financing sector. Since its inception, the company has invested approximately Rs 80 crore in its own business and has successfully financed more than 8,000 commercial EVs, making a tangible impact in the transition towards cleaner transportation options.
Lokesh Chandra Mittal, who also serves as the director of Ascend Capital, expressed the company's commitment to further growth and expansion in the eCV market. "We have invested about Rs 80 crore since we founded Ascend Capital. We have a robust growth plan and are eyeing to infuse Rs 500 crore into the company over the next 18 months," he stated with confidence.
How is eCV Planning to Secure Financing from Impact Investors?
To fuel its ambitious growth plan and accomplish the mission of financing 1 million eCVs by 2030, Ascend Capital plans to raise the required capital from climate finance, sustainability, and financial inclusion-focused impact investors. The company firmly believes that with the support of like-minded investors, it can bolster the adoption of eCVs and contribute significantly to reducing carbon emissions and mitigating environmental concerns related to traditional fossil-fuel-based commercial vehicles.
How Is eCV Envisioning a Sustainable Future?
Ascend Capital is optimistic about the potential of financing eCVs, recognizing the pivotal role these vehicles can play in transforming the commercial transportation landscape. As the world strives to combat climate change and promote a sustainable future, the adoption of electric vehicles is gaining momentum, especially in the commercial sector where the impact of transitioning to cleaner technologies is magnified.
Lokesh Chandra Mittal expressed the company's enthusiasm about exploring new opportunities beyond commercial electric vehicles. "While our primary focus is on financing eCVs, we are open to exploring other segments, including electric two-wheelers," he revealed. This shows Ascend Capital's versatility and adaptability in response to the evolving landscape of electric mobility.
Taking A Step Towards Green Mobility
With the transportation sector being a significant contributor to greenhouse gas emissions, the push towards electric mobility is considered a crucial step in curbing the adverse effects of climate change. By providing accessible and affordable financing solutions for eCVs, Ascend Capital aims to expedite the transition to green mobility, paving the way for a cleaner and more sustainable future.
By channelling investments from climate finance, sustainability, and financial inclusion-focused impact investors, Ascend Capital's initiative is not only aligned with the global environmental goals but also encourages responsible financial practices that promote green technologies.
As Ascend Capital sets its sights on raising Rs 500 crore over the next 18 months, the company's vision of financing 1 million electric commercial vehicles by 2030 appears to be a significant milestone in advancing the electric mobility revolution in India. With Lokesh Chandra Mittal and Gaurav Maheshwari at the helm, Ascend Capital is poised to make a lasting impact on the eCV market and contribute to a more sustainable and eco-friendly transportation ecosystem.