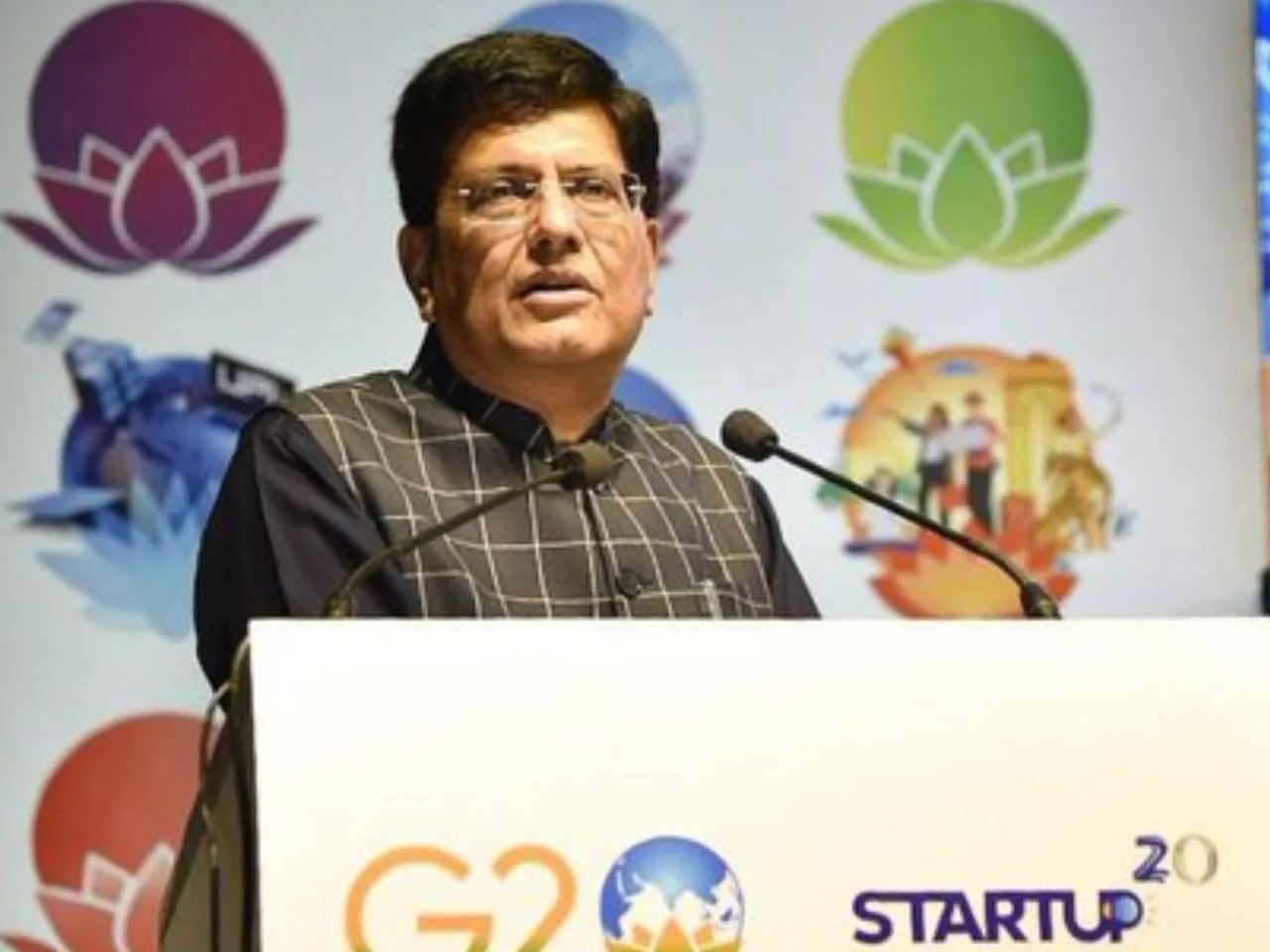 The government's role is to act as a facilitator to strengthen the startup ecosystem, rather than acting as a regulator, Commerce and Industry Minister Piyush Goyal addressing the Startup20 Shikhar Summit in Gurugram. 
Goyal highlighted the importance of self-regulation by stakeholders in the startup ecosystem, expressing his personal commitment to refrain from interfering in the startup world.
"The government will be the facilitator for this sector rather than the administrator or the facilitator," Goyal said adding that, "I would like to personally not interfere in the startup world.."
Leading the Global Startup Revolution
Speaking at the Startup20 summit in Gurugram, Minister Goyal stated that the event marks a significant milestone in kickstarting the global startup revolution, with India taking the lead. He emphasized the joint commitment of the 22 participating nations, assuring that governments will not hinder the progress of startups' work.
The Government's Facilitator Role
The Commerce and Industry Minister firmly stated that the government's primary role is that of a facilitator and not an administrator or regulator. He firmly believes that the government refrain from regulating, dictating, or micro-managing the startup ecosystem and provide an initial push and early-stage finance to budding entrepreneurs.
India's Unique Opportunities
Highlighting India's strengths, Minister Goyal spoke about the country's skilled talent pool, affordability, growing startup culture, and aspirational population. These advantages, he stated, provide a unique opportunity for startups worldwide. In light of this, he extended an invitation to startups from developed nations to come and set up their businesses in India.
"India would be delighted to partner with each of the country present here and help each other with the new breed of job creators. "I invite startups from the Developed Nations to come and set up shops in India," the Minister added.
Collaboration and Partnership
Minister Goyal expressed India's willingness to partner with every country present at the Startup20 Shikhar Summit. He emphasized the importance of collaboration and mutual assistance among nations in fostering the next generation of job creators. With India's open arms, startups from around the world are encouraged to explore the vast opportunities the country has to offer.
The Startup20 Shikhar Summit
The Startup20 Shikhar Summit, organized by the Startup20 Engagement Group under the India G20 Presidency, commenced on Monday in Gurugram. This high-profile event brings together entrepreneurs, investors, industry experts, and government officials from various nations. The summit serves as a platform to exchange ideas, foster innovation, and strengthen the global startup ecosystem.
Commerce and Industry Minister Piyush Goyal's remarks at the Startup20 Shikhar Summit underscore the Indian government's commitment to facilitating the growth of startups. By positioning itself as a facilitator rather than a regulator, the government aims to create an environment conducive to innovation and entrepreneurship. With India's unique advantages and open invitation to startups worldwide, the Startup20 Shikhar Summit sets the stage for collaboration and partnership to drive the global startup revolution.