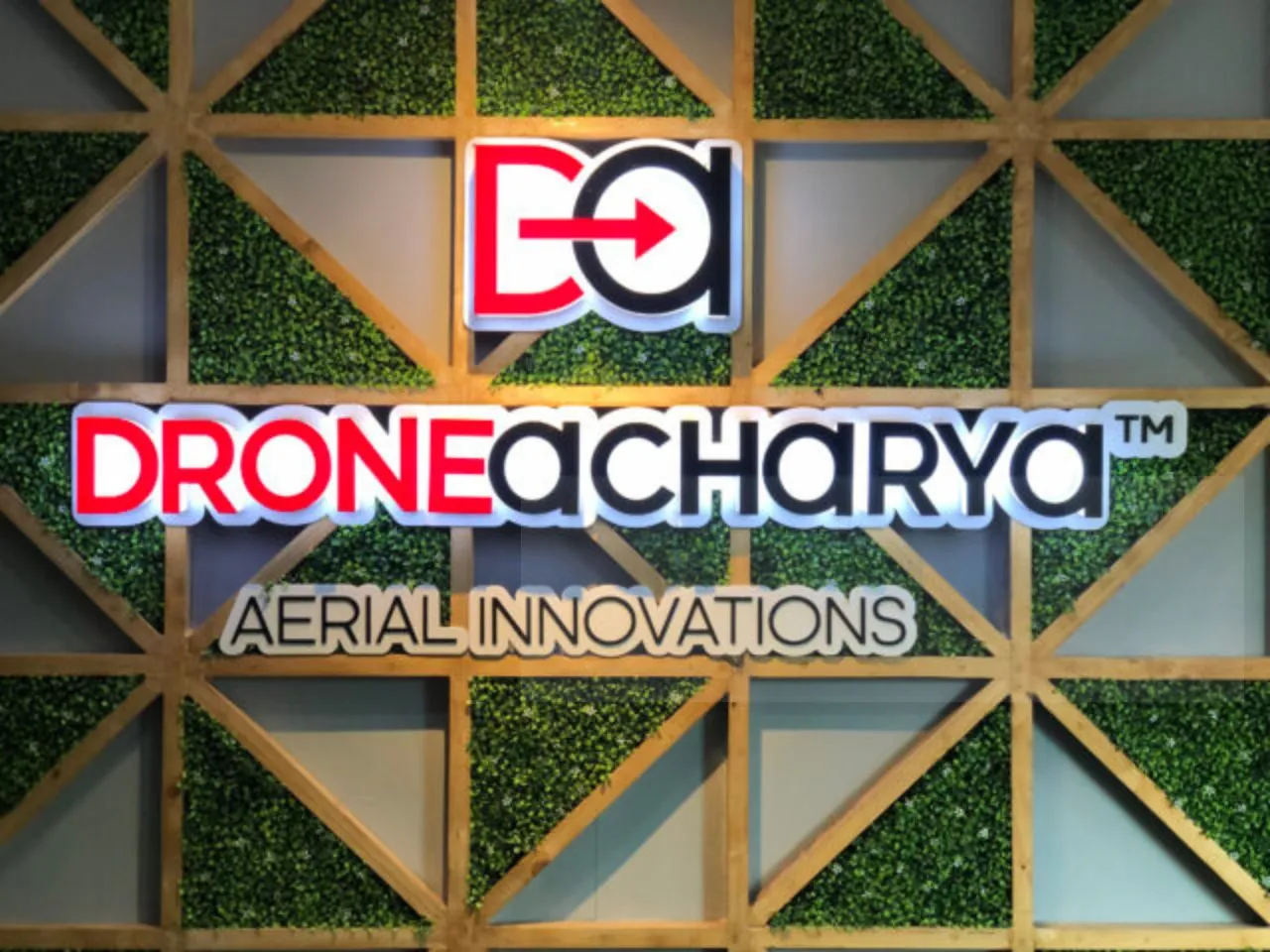 The Pune-Based drone startup DroneAcharya Aerial Innovations is really flying high! The startup has achieved an outstanding performance in FY23, with a 417% increase in total revenues and a 742% increase in profits after tax. 
The company announced its H2FY23 and FY23 financial results, its first since its public listing on the BSE SME platform in December 2022. The significant growth in revenue and profits is attributed to higher student enrolments and strategic tie-ups that expanded the company's footprint pan India.
DroneAcharya Financial Results
DroneAcharya Aerial Innovations reported total revenues of Rs. 18.57 crore during FY 2022-23, a 417% increase from Rs. 3.58 crore in the previous year. The company's earnings before interest, taxes, depreciation, and amortization (EBITDA) and profits after tax stood at Rs. 4.99 crore and Rs. 3.42 crore, respectively. These figures represent a 700% growth compared to FY 2021-22. The company's H2FY23 half-year revenue grew by 172%, indicating the impact of scale on the company's performance.
Particulars (Rs. in Lakhs) 
H2FY23 
H1FY23 
HoH% 
FY23 
FY22 

YoY 

% 

Revenue from operations 

1,358.34 

498.60 

172% 

1,856.94 

358.73 

417%

EBITDA (excluding other income) 

365.77 

132.97 

175% 

498.74 

57.3 

769%

EBITDA Margin (%) 

26.9 

26.7 




26.8 

16.0




Net PAT 

256.95 

85.15 

202% 

342.1 

40.65 

742%

Net PAT Margin % 

18.9 

17.1 




18.4 

11.3




Diluted EPS (in Rs.) 

1.33 

0.44 




1.77 

0.35



DroneAcharya Tie-ups
The company expanded its footprints pan India through strategic tie-ups with GridBots Technologies, a Make in India company, for the commercial production, assembly, and export of drones and associated products from July 2023. It also partnered with Asian Institute of Technology (AIT) to expand its reach to the Southeast Asian markets for upcoming opportunities. These strategic tie-ups helped the company tap new markets and broaden its customer base, leading to increased revenues.
Drone Training Programmes
DroneAcharya Aerial Innovations completed more than 325 DGCA drone pilot training programs and offered over 600 other drone training-related courses. The company has counselled and educated over 6,000 students during the year under review. The milestone of training 600+ students during the year shows that the company is focused on training and developing a skilled workforce for the drone industry.
DroneAcharya Outlook for FY24
DroneAcharya Aerial Innovations maintains a robust outlook and aims to achieve three times revenue growth in FY24. The company plans to achieve this through a foray into manufacturing, higher service capabilities post new drone acquisitions, and the demand for drone pilots. The company has recently announced its successful conclusion of the pilot stage in drone manufacturing and its entry into the industrial, enterprise, and defence category drones. With the delivery of drone orders going forward, the company plans to significantly boost its services capability.