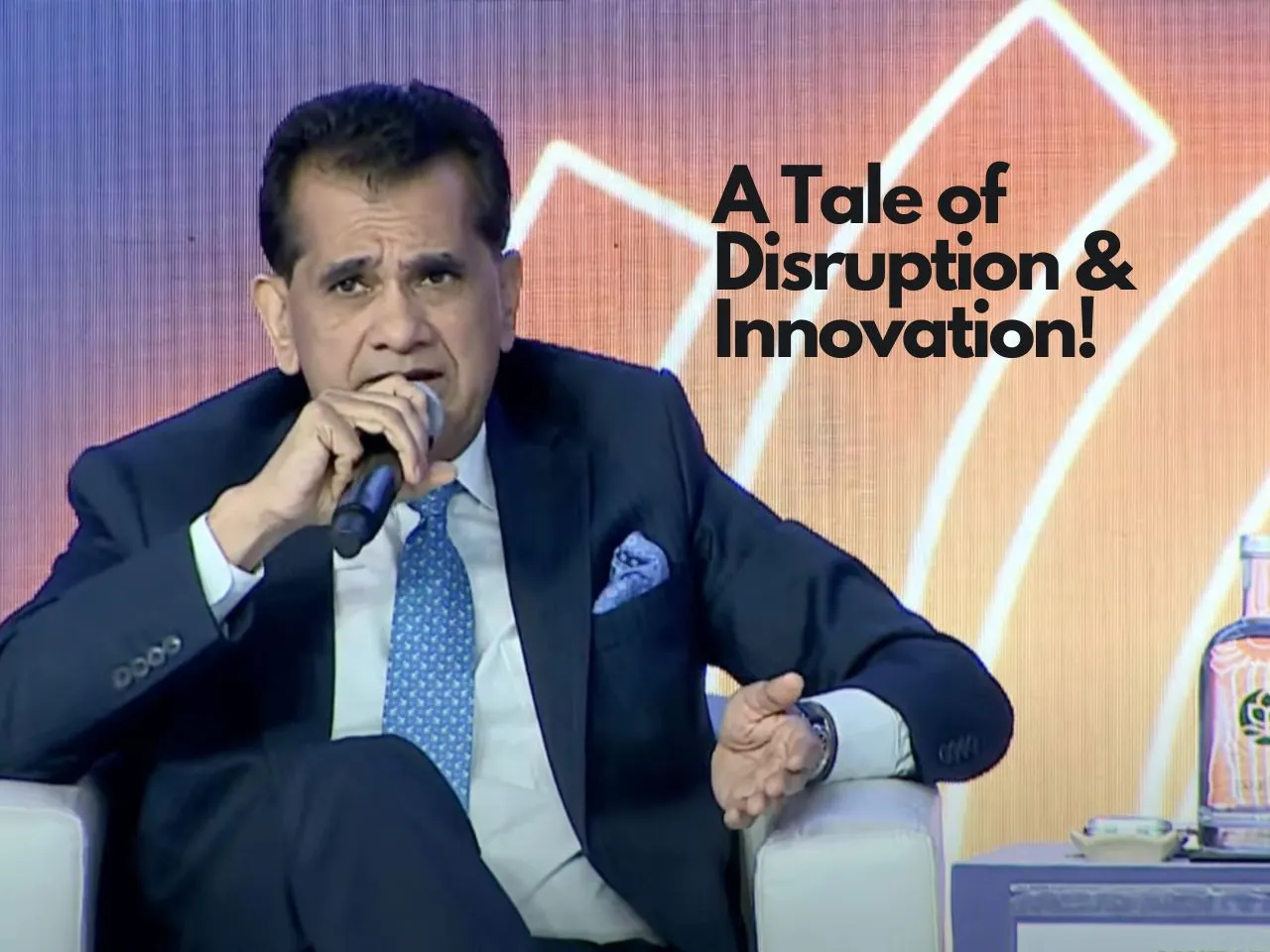 India's startup ecosystem took center stage at the B20 Summit India 2023, as Amitabh Kant, India's G20 Sherpa, highlighted the remarkable growth of the country's entrepreneurial landscape. In his speech during the second plenary session, Kant emphasized that India's startup movement, primarily led by young entrepreneurs, has become a great national asset, propelling disruption and innovation across various sectors.
A Thriving Startup Ecosystem Amidst Global Challenges
Addressing an audience of global business leaders and policymakers, Kant stated, "India has been able to build up the third biggest startup movement, and this is a remarkable feature in which all the disruptions are being carried out by young entrepreneurs who become great national assets for India."
This recognition comes against the backdrop of the post-pandemic aftermaths, geopolitical tensions, economic challenges, and environmental concerns that have characterized the post-COVID era.
Kant acknowledged the prevailing global challenges, including recessions, debt crises, and environmental issues. He noted that India's G20 Presidency is an opportunity to drive inclusivity, decisiveness, and action-oriented approaches amid these challenges.
Driving Digital Transformation and Innovation
Highlighting India's digital prowess, Kant pointed out that the country has taken significant strides in the digital agenda. "We do 46% of the Real-Time Fast Payment in the world. We do 11 times the payment of what the USA and Europe do, and 4 times of what China does," Kant stated.
He outlined India's achievements in seamlessly linking identity to mobile numbers, enabling cashless and paperless credit, and extending insurance services via mobile platforms.
With over 110,000 startups, India's entrepreneurial landscape has played a crucial role in driving these disruptions. Kant underscored the role of Indian startups in bringing about revolutionary changes in areas like banking, finance, and wealth creation.
A Call for Global Cooperation and Sustainability
Amidst the prevailing challenges, Kant echoed India's philosophical approach of "Vasudhaiva Kutumbakam," – One World, One Family, One Future- emphasizing the interconnectedness of humanity and the need for a human-centric approach to global issues. He urged behavioural changes to reduce greenhouse gas emissions by up to 30%, underlining the importance of individual contributions to mitigating climate change.
B20 Summit India 2023: A Platform for Collaboration
The B20 Summit India 2023, a platform for communication between the world's business community and the G20, is currently underway in New Delhi. The summit has organized seven task forces, focusing on critical areas such as inclusive global value chains, future of work, digital transformation, climate change, and financial inclusion. Leaders from various sectors are sharing their insights and ideas to address pressing global challenges.
Global South – The Emerging Economic Powerhouse
Amitabh Kant's speech resonated with the summit's theme of fostering collaboration in a rapidly evolving global landscape. He emphasized that growth is now primarily emerging from the global south due to its young demographics, leading to a transformation in the dynamics of global economic power. Kant also highlighted the need for restructuring multilateral financial institutions to cater to these changing dynamics, addressing challenges such as climate change and sustainable development.
"The IMF predicts that this year, 80% of global growth will originate from the global south. This projection is based on the region's youthful demography, absence of dependency burdens, and the anticipation that over the next two decades, two-thirds of global growth will stem from the global south. Furthermore, the global south is poised to drive the global economy as the western world experiences an aging population, while other emerging markets continue to maintain their youthfulness. This situation necessitates the infusion of resources, demanding the restructuring and redesigning of multilateral financial institutions.

These institutions were initially established in the post-World War 2 period. During this time, challenges related to Sustainable Development Goals (SDGs) and climate change were not yet prominent. Consequently, in order to address the contemporary climate change crisis and align with the demands of the SDGs, a comprehensive restructuring of these institutions becomes imperative. This restructuring effort should introduce new mechanisms such as blended finance, guarantees anchored in legal frameworks, and credit enhancements, all of which would foster growth within the global south," Kant added.
As the B20 Summit India 2023 continues, discussions and insights from leaders like Amitabh Kant are expected to shape strategies and collaborations to navigate the complexities of the global economy.
The summit, spanning three days, will culminate in a special session featuring Prime Minister Narendra Modi as the Chief Guest on August 27, where further insights and directions for global businesses will be shared.