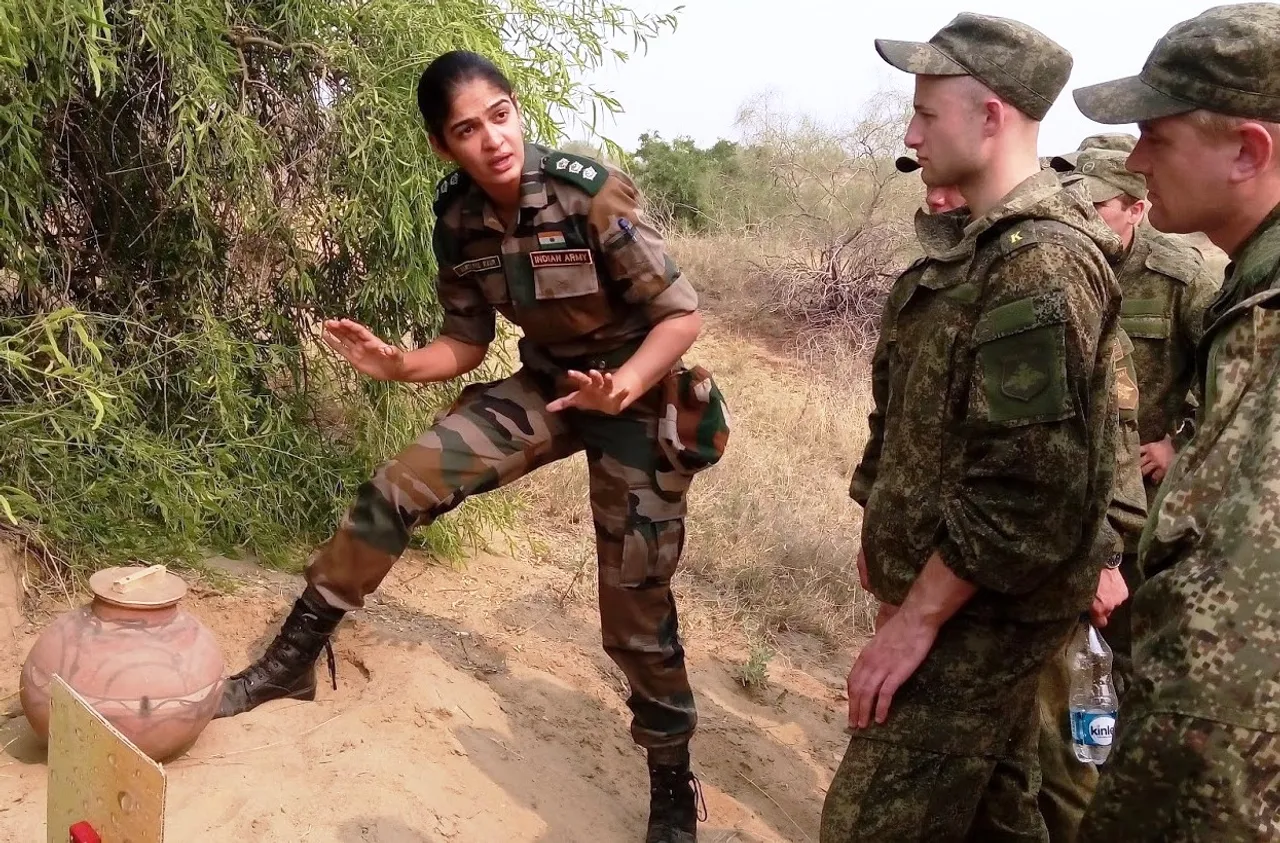 Women are increasingly joining the defence services in India, breaking traditional gender barriers in one of the country's most male-dominated sectors. According to the latest figures, a total of 7,093 women serve in the Indian Armed Forces, including 6993 officers and 100 Other Ranks. Women are employed in the Indian Air Force (IAF) only as officers, and the strength of women officers in the IAF is 1,636, while the Indian Navy has women in both officers' and medical and dental officers' ranks, with a strength of 748 women officers as of March 9, 2023.
Can an Indian Women Soldier Participate in a Combat Role?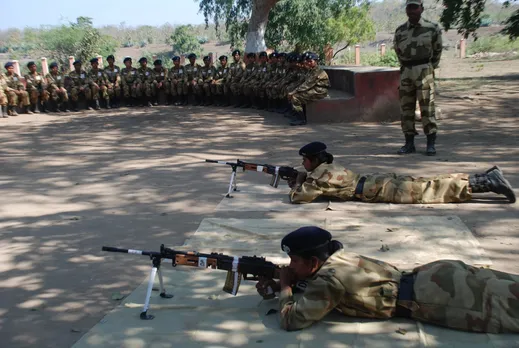 The Indian Armed Forces are entirely gender-neutral, and there is no distinction between male and female soldiers in the services' arms and services. The army posts men and women soldiers as per organizational requirements and employment, considering their qualifications and service qualitative requirements. Women are given maternity leave and child care leave in addition to other leaves applicable to their male counterparts.
The Indian Army has made significant strides in encouraging women to join the force by adopting enabling policies for their inclusion. Women officers are granted permanent commission (PC) in 11 arms and services, including the Army Service Corps, Army Ordnance Corps, Army Education Corps, Judge Advocate General Branch, Corps of Engineers, Corps of Signals, Corps of Electronics and Mechanical Engineers, Intelligence Corps, Army Air Defence, Army Aviation, Remount, and Veterinary Corps.
How Many Women Cadets Are in NDA?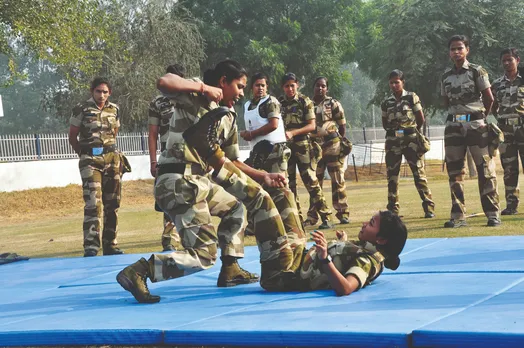 The Indian Armed Forces have opened entry for women candidates at the National Defence Academy (NDA), with 19 cadets, including ten for the Indian Army, joining the academy every six months. The organization is taking all necessary administrative, training, and policy changes to ensure inclusivity measures. The first batch of women cadets started training in NDA in July 2022, and the second batch commenced training in January 2023.
The Indian Army has also opened avenues for women officers to serve as pilots in the Corps of Army Aviation since 2021. The government approved women officers in the Remount and Veterinary Corps (RVC) on March 1, 2023, and four out of the 20 officers inducted in 2023 are women. Women officers are being considered for Colonel (Select Grade) ranks and given command appointments, with waivers given to those who could not undergo mandatory career courses during the transition period.
Is the Agnipath Scheme Also For Women?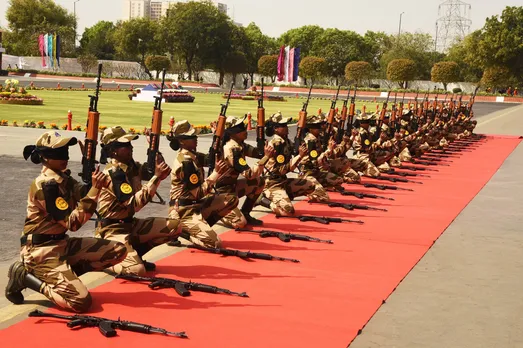 Provision for the enrolment of women at Other Ranks in the Corps of Military Police in the Indian Army was introduced in 2019. This was in preparation for the induction of women commencing in 2020. The first batch of 100 women in Other Ranks passed out in the first week of May 2021, after completing 61 weeks of training. Another 100 women soldiers have been inducted through the Agnipath Scheme. The scheme caters for 100 vacancies each in the recruiting years 2022-23 and 2023-24.
Women Fighter Pilots in Indian Air Force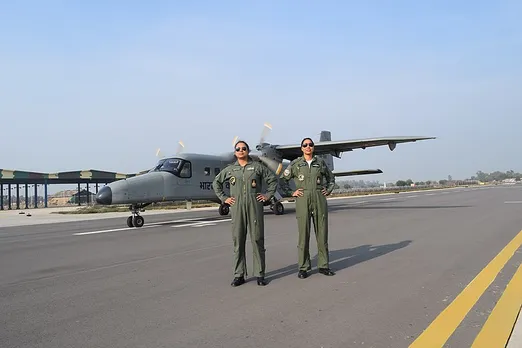 In the Indian Air Force, women officers are inducted in all branches and streams, and a gender-neutral approach facilitates their employment in all combat roles without any restrictions. Women fly fighter aircraft and operate from different locations in the country in all branches of the IAF. Opportunities for a career in the IAF are widely publicized through print/electronic media and special publicity drives. A special opening has been provided through NCC Special Entry for flying SSC (Women) from July 2017 onwards. The 'DISHA' cell at Air HQ conducts various Induction and publicity programmes across the country related to the induction/career of Officer Cadre in the IAF. Women candidates are encouraged to join the IAF as a preferred career option
Career For Women in the Indian Navy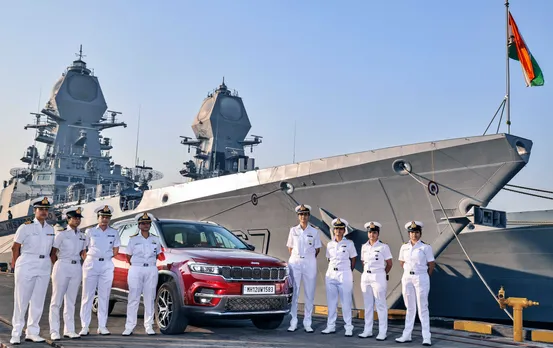 The Indian Navy has taken significant steps towards gender neutrality, ensuring that women are given equal opportunities in almost all aspects. Women officers have been appointed on warships, as well as NAO officers for ship-borne helicopters as specialist NAO officers.
Moreover, women officers can now join the Remotely Piloted Aircraft (RPA) stream, and the first woman officer joined the RPA squadron in March 2021. A woman officer has also been appointed ADA in Moscow since January 2020.
In addition, women NAO officers have been deputed overseas to the Maldives, and women officers are also deputed abroad for shorter durations as part of Mobile Training Teams and other foreign cooperation engagements. The first batch of women candidates joined NDA in July 2022, for three vacancies per batch. Furthermore, the entry of women in all Branches/Cadres/Specialisations (except Submarine specialization) is targeted to commence from June 2023.
More Power to The Female Fire Power in Indian Defence Services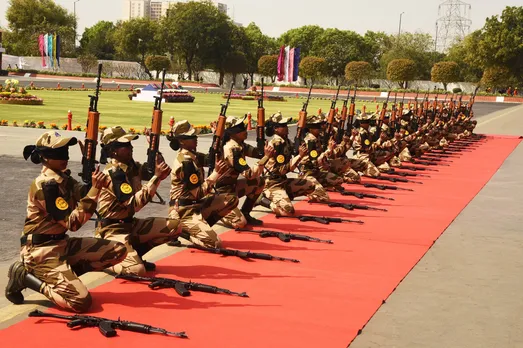 The inclusion of women in the Indian Armed Forces is a significant development in the country's defense sector, traditionally dominated by men. With over 7,000 women serving in various ranks in the Armed Forces, it is evident that the gender-neutral policies adopted by the organizations are bearing fruit. The inclusion of women in the defense sector is not only a matter of gender equality but also enhances the forces' operational effectiveness. It is encouraging to see the Indian Armed Forces taking proactive steps towards inclusivity.