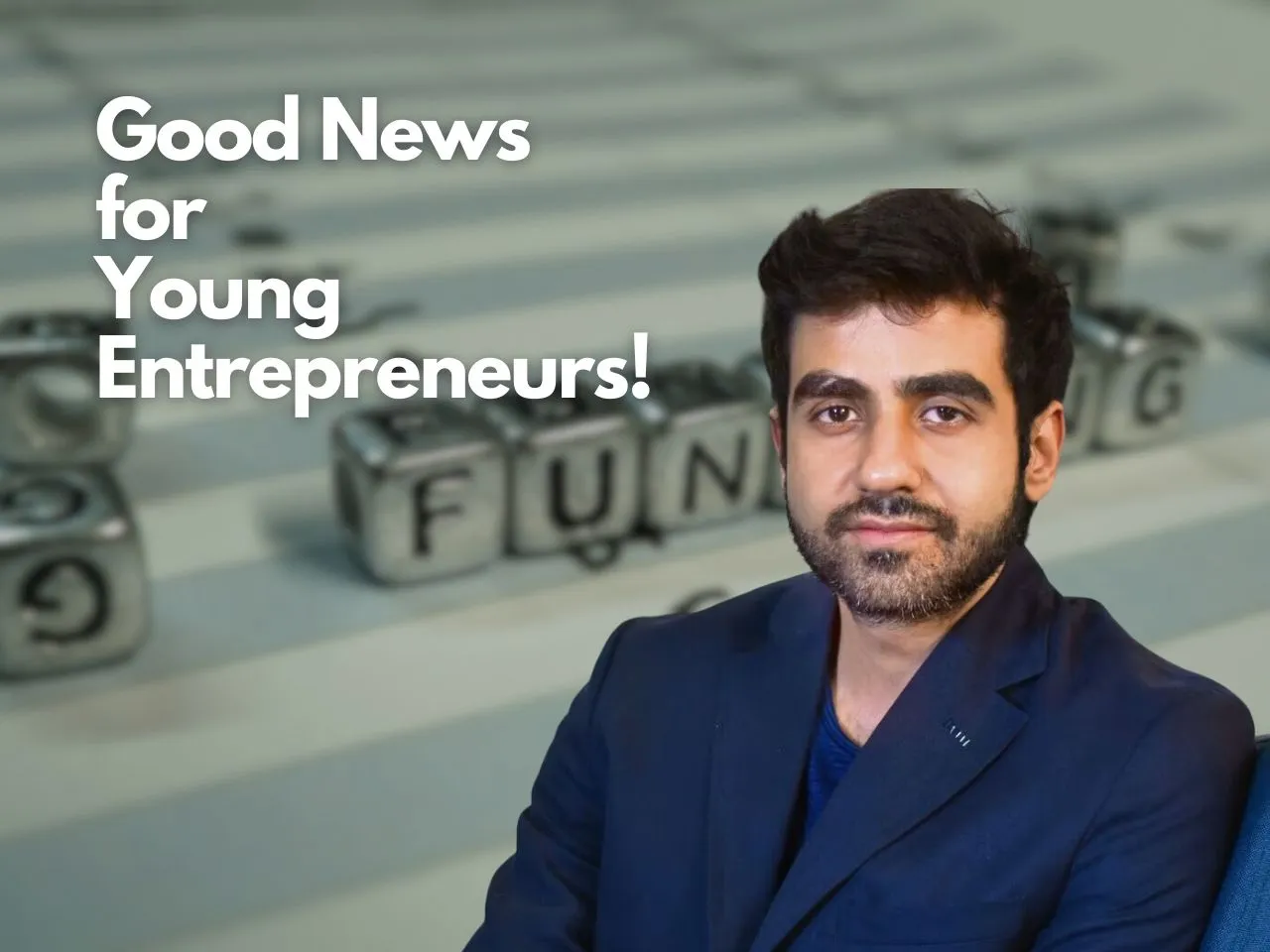 In a recent move to bolster young talent in the realms of fashion, beauty, and home brands, Nikhil Kamath, the co-founder of Zerodha, True Beacon, and Gruhas, announced the "WTF Fund" initiative. This fund seeks to nurture and provide vital financial backing to budding entrepreneurs on their journey to establishing their brands, offering them the resources and guidance essential for success.
WTF Fund for Young Entrepreneurs
Nikhil Kamath's WTF Fund paves the way for aspiring entrepreneurs under the age of 22 to secure funding and benefit from invaluable mentorship.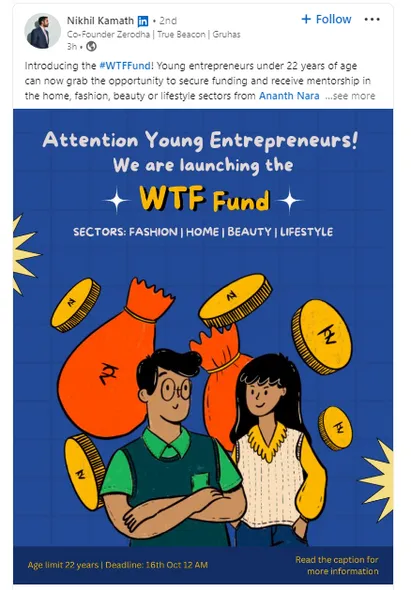 In a social media post, Kamath shared his enthusiasm for the project, stating, "Introducing the #WTFFund! Young entrepreneurs under 22 years of age can now grab the opportunity to secure funding and receive mentorship in the home, fashion, beauty, or lifestyle sectors from Ananth Narayanan, Raj Shamani, Kishore, and myself."
Kamath's initiative has garnered support from a remarkable group of individuals, including Kishore Biyani, the Founder of Future Group, Ananth Narayanan, the Founder of Mensa Brands, and Raj Shamani, a Content Creator and the Founder of House of X and the Figuring Out Podcast. Together, they are committed to offering substantial support to the next generation of entrepreneurs.
What is WTF Fund?
The WTF Fund comes on the heels of the startup fund established by the founders of Gruhas and Collective Artists Network. This latest endeavor underscores Nikhil Kamath's unwavering commitment to fostering innovation and supporting young talent.
Nikhil Kamath's Recent Investment Ventures
In other notable investment news, Nikhil Kamath has been making waves with his substantial investment of Rs 150 crore in Nazara Technologies, a prominent mobile gaming company and sports media platform. Discussions are also underway regarding Kamath increasing his personal stake in the company.
Last month, Kamath revealed plans to invest Rs 100 crore in Bluestone, an omnichannel jewelry retailer, further cementing his dedication to diverse sectors.
Adding to the intrigue, recent reports suggest that Kamath is gearing up to inject capital into Ather Energy, a promising electric scooter company. His diverse investment portfolio showcases his commitment to supporting innovation and emerging businesses across various industries.