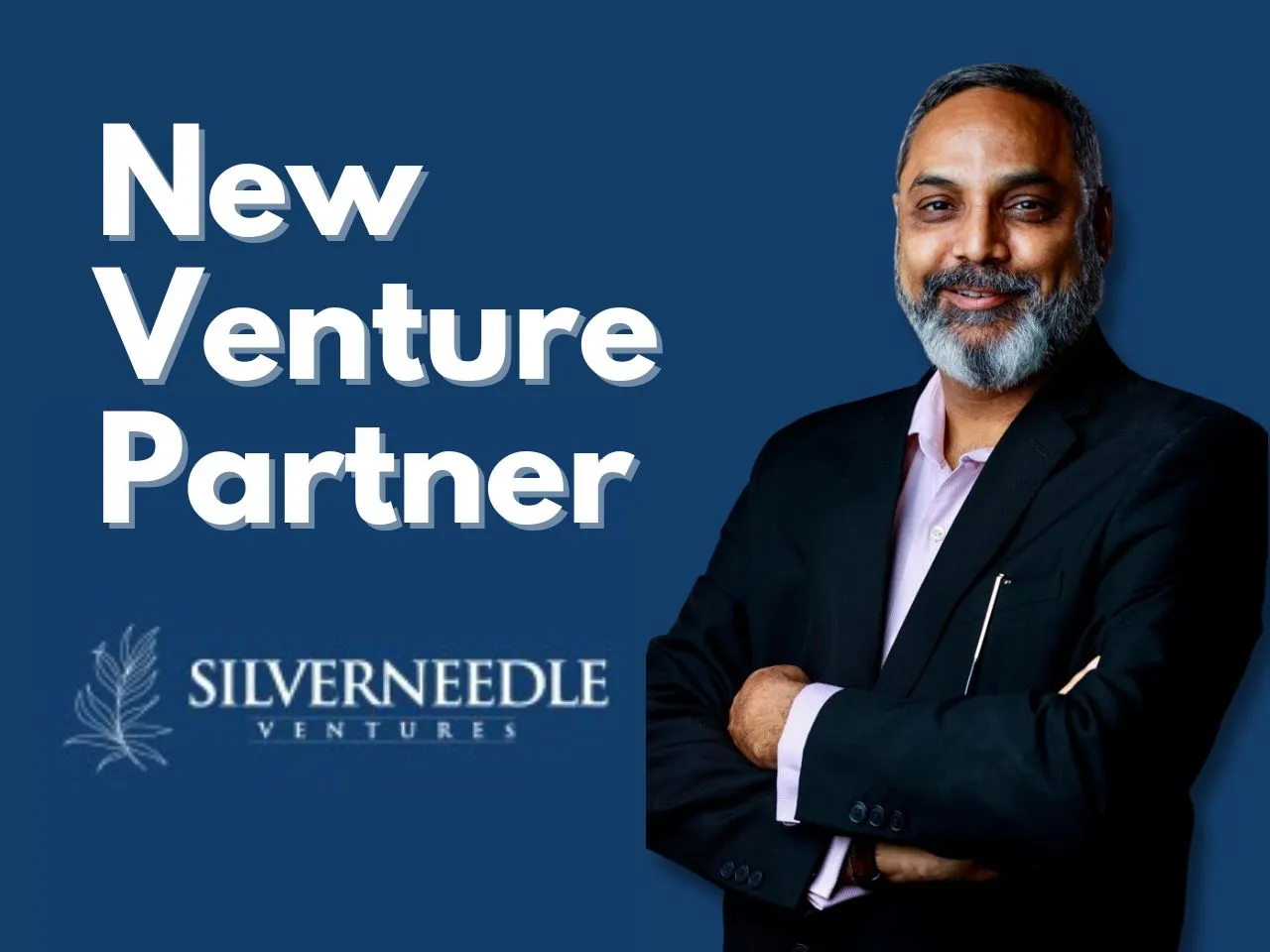 Silverneedle Ventures (SNV), an early-stage technology-focused Venture Capital Firm for startups and entrepreneurs, has roped in Viiveck Verma as a new Venture Partner. He will also be serving as the Strategic Advisor for the funding platform.
Viiveck brings over three decades of sectoral and cross-functional work experience, including creating over 10 notable intrapreneurial corporate ventures.
SNV aims to invest in Pre-Series A/Series A rounds of early-stage startups focused on B2B SaaS, D2C/Consumer Internet, Sustainability, Fintech, Deep tech, Generative AI, and other sectors. The fund was launched in October 2022 with a fund size of INR 100 Crore and has made some interesting investments to date in Disprz, Knorish, Samaaro, ThingsUp, and Doqfy.
On explaning their venture partnership, founder & managing partner of Silverneedle Ventures, Ajay Jain, said, "Viiveck brings a lot of experience in building companies & more importantly dealing with multiple issues which startups go through on a regular basis. He will definitely add immense value to the team - I welcome him towards our next phase of growth."
Silverneedle Ventures Aiming To Strong Corporate Strategy
Viiveck will look after strategy on brand building, fundraising & partnership at SNV. He has previously held leadership positions in Srinivasa Farms, Karvy Group, Galileo, IBM-Daksh, DHL, and BPL Mobile, besides a stint as a senior advisor to the Government of Telangana. He currently supports multiple organizations and building brands is his forte including TEDx Hyderabad as its Curator.
Viiveck Verma shared, "I am very excited to be joining the wonderful team at SNV for changing the course of the Startup Founders. Ajay, Anurag, Rama, Renuka and others started this journey many years ago and I am glad to be back with the team in a new avatar. I am sure SNV will contribute tremendously to this great moment India is staring at."
Silverneedle Ventures Backed by Domestic and Global Investors
Silverneedle Ventures was founded by Ajay Jain & Deepesh Agarwal, both former Co-Founders at Xseed Partners. SNV is backed by domestic and global investors, including family offices and institutional investors. The SNV team is a group of seasoned professionals who have invested in 30-odd early-stage investments & have also mentored numerous startups. The team has run successful startups & has been part of the startup ecosystem as employees of incubators & accelerators or mentors/advisors.