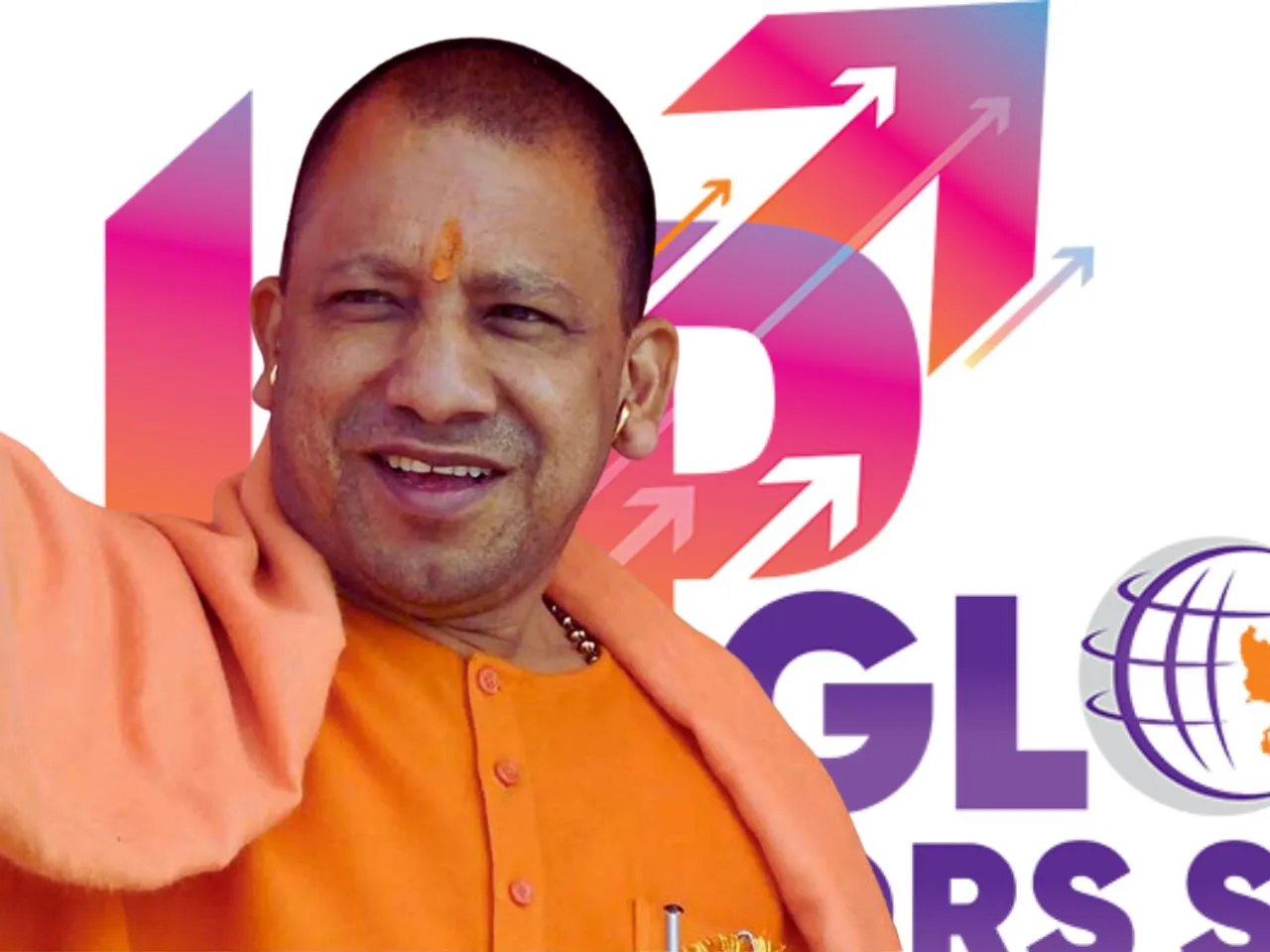 As the stage is set for the Global Investors Summit (GIS 2023) that aims at catapulting Uttar Pradesh on to the path of becoming a $1 trillion economy (February 10), the Chief Minister Yogi Adityanath-led government is upbeat with the Uttar Pradesh State Industrial Development Authority (UPSIDA) having attracted investments worth Rs 3 lakh crore from 53 districts, 10 states and 4 countries even ahead of the much anticipated event to be held in Lucknow from Friday.
The investments, which are three times higher than the target of Rs 1 lakh crore set by the Yogi Government, are expected to create about nine lakh jobs for the youth. 
The investment proposals received include foreign capital investment of Rs 90,000 crores from countries such as the US, Hong Kong, Singapore and the UAE among others. The authority has also received investments worth Rs 1.53 lakh crores from other states in India. 
What makes the Yogi Government more optimistic about the investments is that the proposals are for different sectors, including health, hospitality, logistics parks,  warehouses as well as industrial units. 
An investment of Rs 82,000 crore will be made for the establishment of logistics parks and warehouse alone.
Land bank of 15,000 acres is ready for investors
The investors who have sought land from UPSIDA to set up their units are likely to be allotted it soon so that they can get the maps approved in time proceed with their projects. The authority has prepared a land bank of more than 15,000 acres in various industrial areas to avoid shortage. Besides, 2500 acres of land is going to be added to the land bank. Be it the Transganga Hi-Tech City being set up in Unnao, or the park in Kannauj, the development works are going on at a fast pace. The Authority is also telling investors about its online facilities as well as facilities available for the allottees in industrial areas. It has also yielded pleasant results.
Investors' meets in districts get satisfactory results 
The investors' meets held in the districts of Bareilly, Agra, Ghaziabad, Hapur, Prayagraj, Kanpur etc. have yielded satisfactory results. The investors' meets held in Prayagraj, Hapur, Ghaziabad, Agra, Bareilly, Meerut, Kanpur and Ayodhya have received investment proposals worth Rs 33703 crores, Rs 23000 crores, Rs 92000 crores, Rs 39038 crores, Rs 34000 crores, Rs 17000 crores, Rs 70000 crores, and Rs 17000 crores respectively.
The CEO of UPSIDA Mayur Maheshwari remarked, "MoUs are being signed continuously for investment. Land will be made available to all those who have signed the MoU. Full cooperation will be extended to ensure that there is no hindrance in investment.