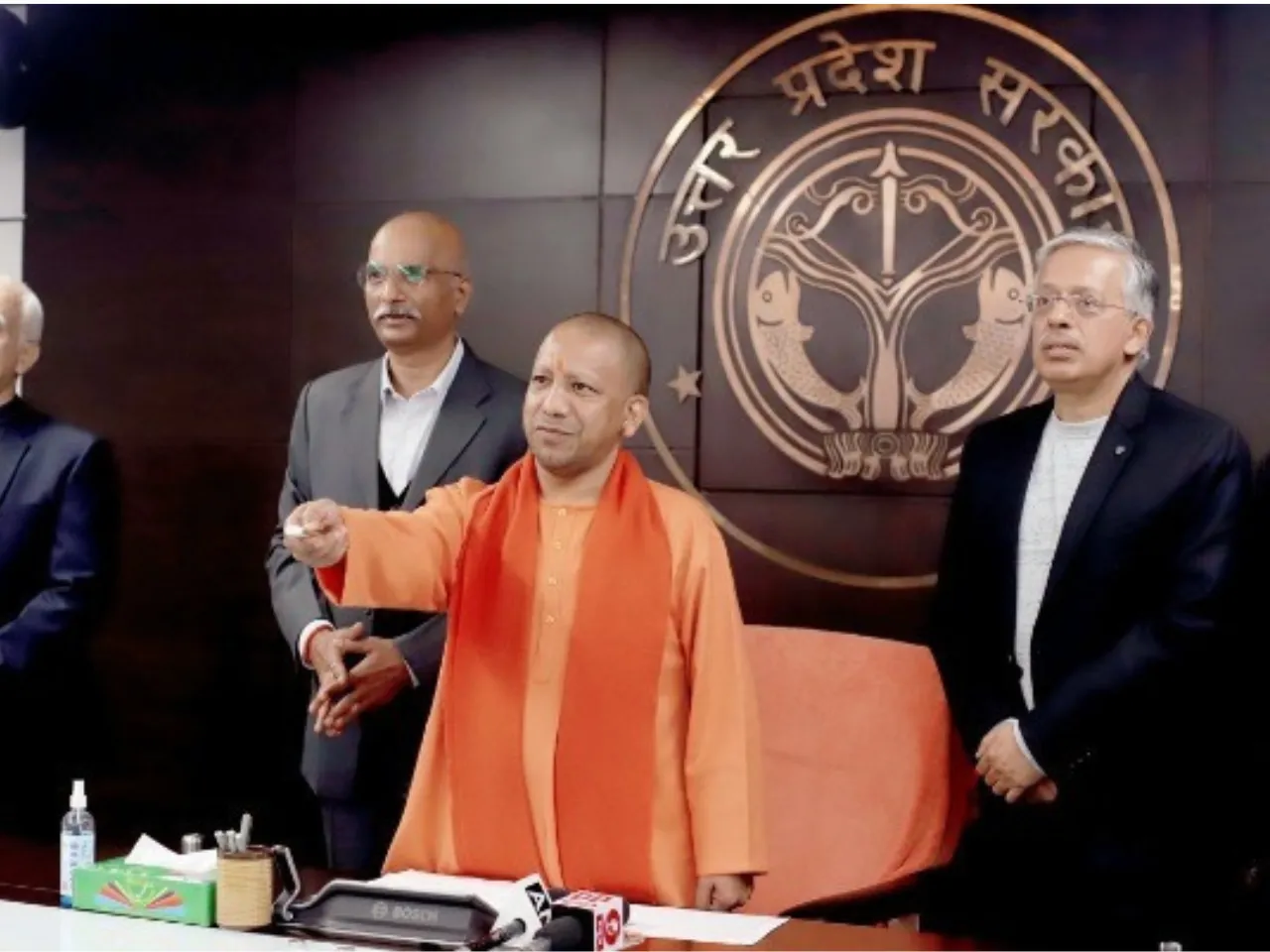 Having succeeded in presenting the progressive transformation of Uttar Pradesh before the investors in the US and Canada ahead of the Global Investors Summit, Team Yogi has not only received several investment proposals (Letters of Intent) in the state, but has also signed MoUs worth Rs 19,265 crores.
The team under the leadership of Assembly Speaker Satish Mahana and Animal Husbandry Minister Dharampal Singh which visited the places, held about 51 Government to Government (G2G) and Business to Business (B2B) meetings in the span of three days, receiving 27 letters of intent worth more than Rs 41,000 crores, out of which eight proposals were converted into MoUs. Of these MoUs, 4 of strategic partnership were signed. The MoUs on the remaining 19 proposals is expected to be signed before GIS-23.
During the visit, Satish Mahana met Indian-origin Speaker of the Legislative Assembly of British Columbia, Raj Chouhan and held government to government level talks with him during the roundtable conference. The Animal Husbandry Minister of Uttar Pradesh Dharampal Singh met Canada's Forest Minister, and Minister of Employment and Economic Recovery and Minister of State for Trade.
Logistics and Defence sectors attract maximum investment
The maximum investment in the MoUs signed so far is going to be in the Logistics, Defence and Aerospace sectors. Mobility Infrastructure Group will invest Rs 8200 crores in this sector within the state. With this, about 100 employment opportunities will be generated in the state. At the same time, QSTC Inc company will also invest Rs 8200 crore in defence and aerospace. This will create about 200 employment opportunities.
MoUs totalling Rs 2055 crore were signed between the state government and health care sector companies. Under this, My Health Center and ZMQ Companies will invest Rs 2050 crores and Rs 5 crores respectively. This will create about 500 and 60 employment opportunities. On the other hand, Dezero Labs Inc company will invest Rs 10 crores in medical devices. This will create about 75 job opportunities.
Creation of 475 jobs in three sectors
MoUs were also signed during the visit for investment in customer durables, hospitality and electronic manufacturing sectors. Akuwa Technology will invest Rs 100 crore in these sectors, providing 25 jobs. Opulence Management Corp will invest Rs 500 crore in the hospitality sector, creating as many as 300 employment opportunities whereas Virtubox has signed an MoU for investment in the electronic manufacturing sector. It will invest Rs 200 crore, creating about 150 job opportunities.
Yogi Govt to promote development of 'dry ports' in State
In a bid to turn the state into a logistics hub and boost exports, the Uttar Pradesh government led by Chief Minister Yogi Adityanath, will develop a network of dry ports. Ahead of the Global Investors Summit to be held in February 2023, the state has also received investment from international as well as domestic companies in this sector.
It is noteworthy that in the new Warehousing and Logistics Policy 2022 of the state government, investors have been encouraged for investment in warehousing and logistics as well as in dry ports.
Uttar Pradesh is a landlocked state with various export clusters and has a lot of potential for the development of dry ports in the state for convenient transportation of export cargo to sea ports. Team Yogi, which went abroad for the Global Investors Summit, has received investment proposals from many countries in this sector. In addition to this, a lot of domestic investors are eager to invest in dry ports. 
"Narrating your story is our Passion" - Read More on TICE