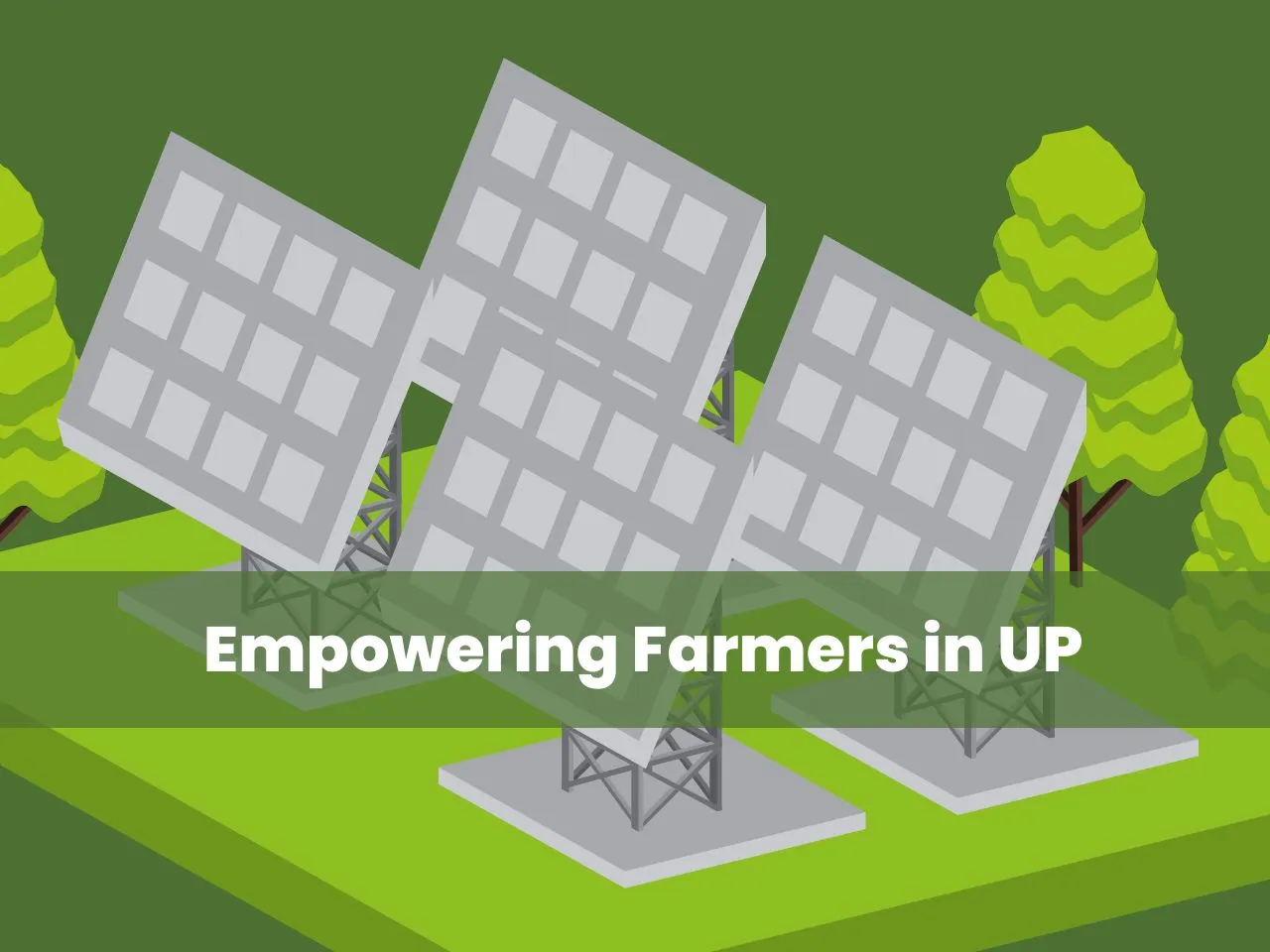 In a move to increase the income of farmers and make them more self-reliant, the Uttar Pradesh Power Corporation (UPPCL) has entered into a power purchase agreement with private developers (farmers) in 6 districts on 7 MW solar power generation projects as part of the Kusum Yojana. 
Under the guidance of Chief Minister Yogi Adityanath, this program aims to provide farmers with a new source of income by utilizing their barren or uncultivable farmland to set up solar power generation centers with the assistance of various banks. Additionally, the government will provide subsidies to aid in the setup of these centers.
These solar power generation centers will range from 0.5 to 2 MW and will be set up in Bijnor, Hathras, Mahoba, Jalaun, Deoria, and Lucknow. M Devraj, the chairman of the Uttar Pradesh Power Corporation, has announced that a 1.5 MW solar power generation center will be set up in village Vilaspur of Bijnor, a 0.5 MW (500 kW) center in village Mauhari of Hathras, a 1 MW center in village Devgaon of Mahoba, a 1 MW center in village Khuksis of Jalaun, a 1 MW center in village Bariyarpur of Deoria, and a 2 MW solar power generation center will be set up in Parseni village of Lucknow.
This program will not only provide farmers with a new source of income by selling the electricity produced by their solar power generation centers to the government or private power companies, but it will also allow them to utilize solar-powered irrigation pumps in place of outdated diesel irrigation pumps. The government will provide 90 percent of the total cost of the solar pump as a subsidy to the farmers.
In addition, the scheme will require 5 acres of land to set up a 1 megawatt solar plant, one acre of land generates 0.2 megawatts of electricity. Through this scheme, farmers can also eliminate the problems related to electricity in their area. The pumps given under this scheme will be installed in place of agricultural pumps that run on electricity and diesel.
It is also worth mentioning that UPPCL offers services to help power users with their bills and other issues via WhatsApp messages, at present, there are about 3.30 crore electricity consumers in the state, out of which 33 lakh have given their consent to avail the facility of receiving messages. UPPCL Chairman M Devaraj has given instructions to run a campaign to extend the benefits of this facility to all consumers. Consumers can message on the mobile number of DISCOM or connect with WhatsApp for information related to electricity bill and quick solution to electricity related problems by giving missed calls on mobile numbers.