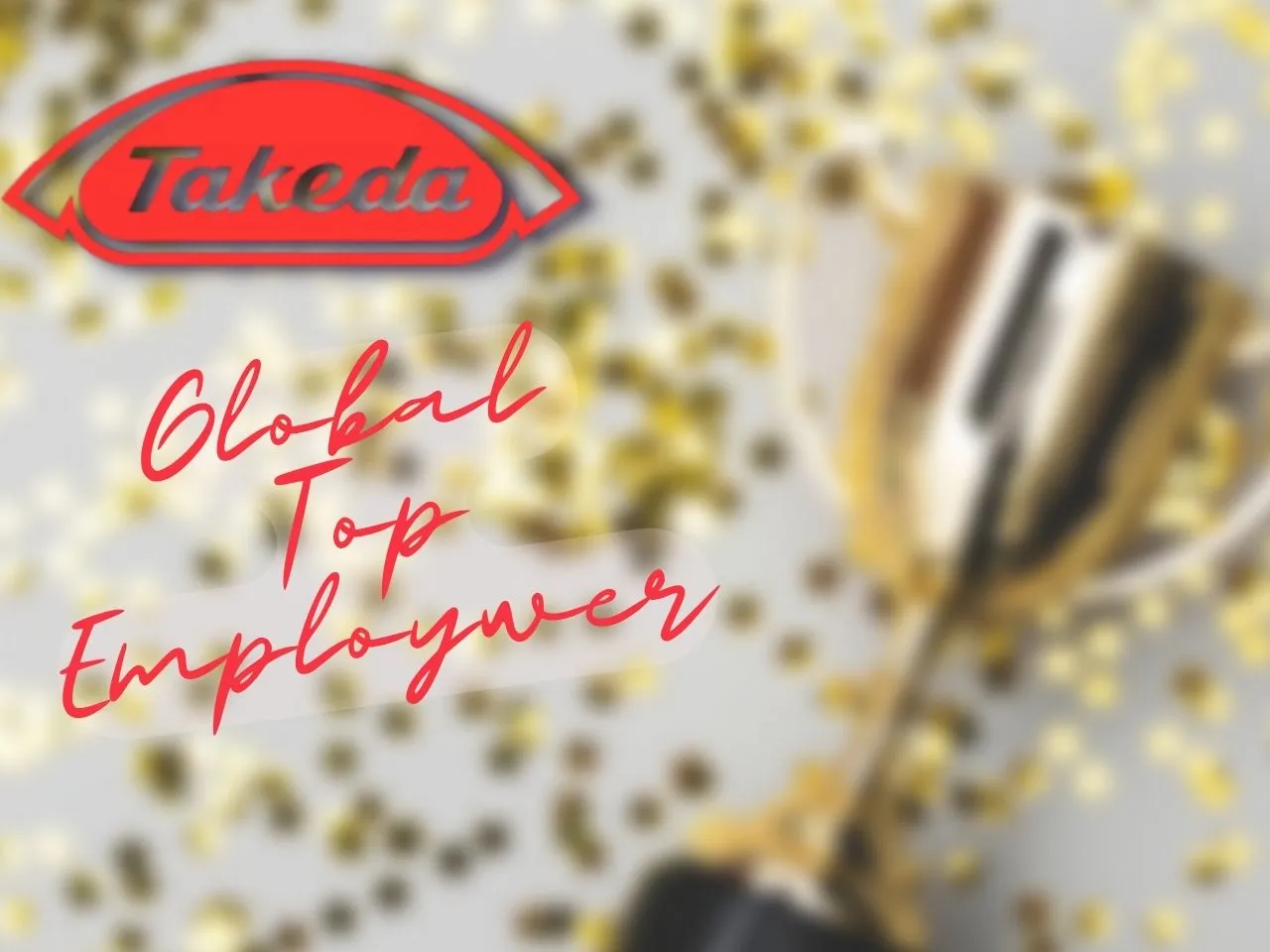 Takeda Biopharmaceuticals India Private Limited (formerly known as Baxalta Bioscience India Pvt. Ltd.), a global  biopharmaceutical leader, has been recognized as a Top Employer by the Top Employers Institute for the third consecutive year. Takeda was also certified as the global Top Employer for 2023, making it the sixth consecutive year in a row for Takeda globally.
Additionally, Takeda has been recognized as a top employer across 22 countries strengthening its commitment to creating a diverse, equitable, and inclusive working environment and an exceptional employee experience. Takeda is among 15 companies worldwide to receive global certification for the year 2023.
On being a recipient of the Top Employer certification 2023, Ms Serina Fischer, General Manager, Takeda Biopharmaceuticals India Private Limited said, "We are delighted to have been named as the Top Employer for the third consecutive year. This accolade by the Top Employers Institute® is reflective of our people practices benchmarked against the best in the industry. We strive to create a working environment where our teams feel valued, and respected and are empowered to make a meaningful difference in the lives of patients. We are committed to providing our employees with the support, resources, and opportunities they need to grow and excel in their careers, and we will continue to work towards maintaining our position as a top employer in the pharmaceutical industry."
Mr. Anoop Kamat, Head of Human Resources, Takeda Biopharmaceuticals India Private Limited added, "We are committed to fostering a culture of collaboration, diversity, equity, and inclusion to create exceptional employee experiences. Our participation in the Top Employer certification also helps us evaluate our people practices and provides insights into our strengths and opportunities for continual improvement. We are proud of this achievement and remain committed to creating a culture that enables success for the excellent talent we have at Takeda."
Takeda excelled in the areas of Ethics & Integrity, Purpose & Values, Business Strategy, Employer Branding and Organization & Change. Each of the 22 Takeda countries and regions that participated in the Top Employer survey received certification, including Canada for the first time. The full list of countries where Takeda was named a Top Employer is:
Asia Pacific: Australia, China, India, Japan, South Korea Europe: Austria, France, Germany, Ireland, Italy, Poland, Portugal, Spain, Switzerland, United Kingdom. Latin America: Argentina, Brazil, Colombia, Mexico Middle East: Israel North America: Canada and United States
"Exceptional times bring out the best in people and organizations. And we have witnessed this in our Top Employers Certification Program this year: an exceptional performance from the certified Top Employers 2023. And amongst this community of outstanding organizations, Takeda, has proven its commitment to its employees on a global scale," said David Plink, chief executive officer, Top Employers Institute. "This consistency in people practices across the globe characterizes an exclusive group of companies that have achieved a global certification through the Top Employers Program. We are proud to announce and celebrate these companies and their achievement in 2023."
The Top Employers Institute program certifies organizations based on the participation and results of their HR Best Practices Survey. This survey covers six HR domains consisting of 20 topics including People Strategy, Work Environment, Talent Acquisition, Learning, Diversity & Inclusion, Well-being and more. 
(Disclaimer: TICE news did not write this content. The Brand or its agency has sent a press release.)