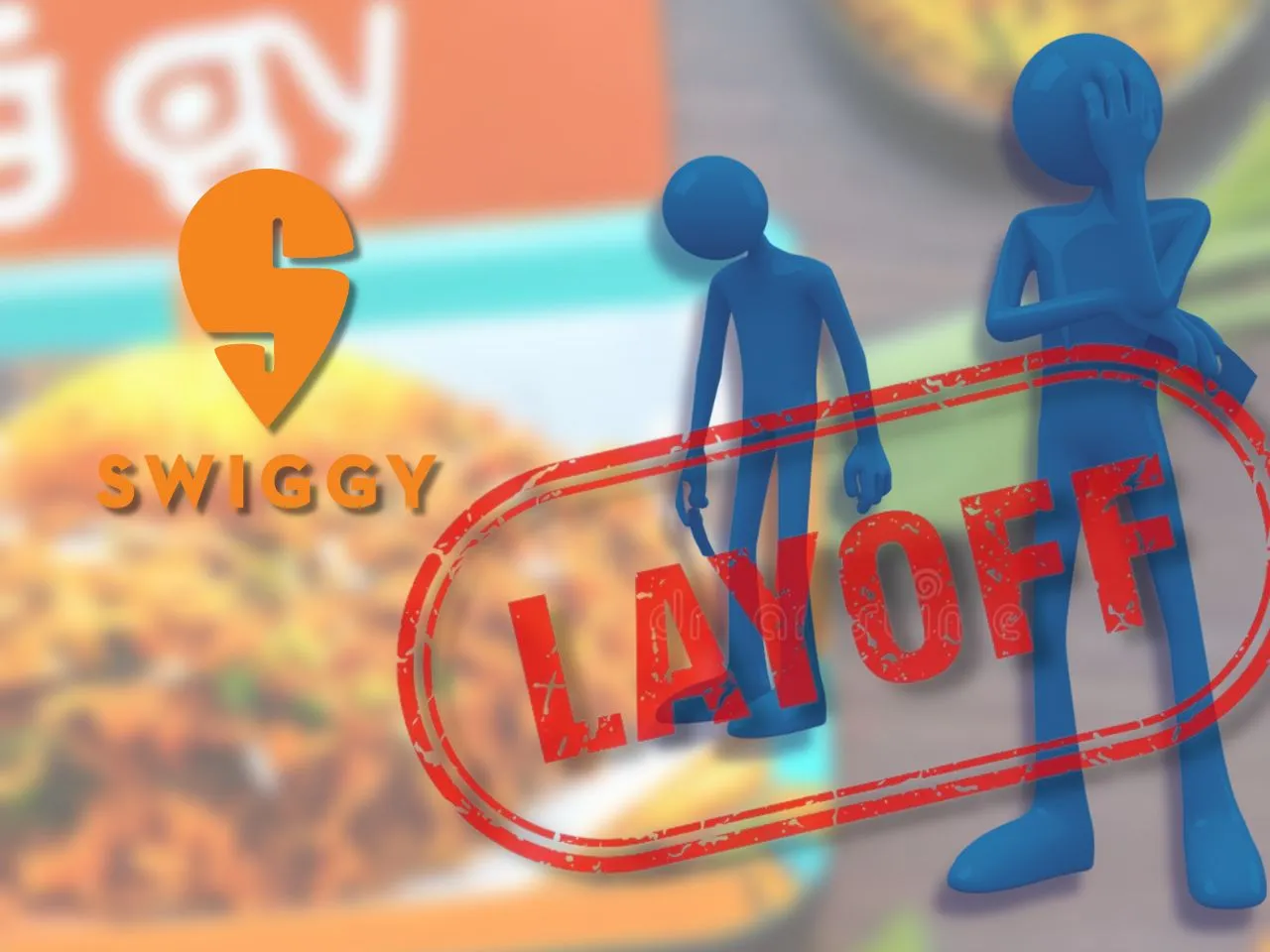 Food delivery company Swiggy has announced that it will be laying off 380 employees. The company informed the affected employees through an email and apologized for the decision. 
The CEO of the company, Sriharsha Majety, gave reasons for the layoffs. This news has raised concerns about the future of the company.
Reportedly the CEO wrote in his email, "We're implementing a very difficult decision to reduce the size of our team as a part of a restructuring exercise. In this process, we will be bidding goodbye to 380 talented Swiggsters. This has been an extremely difficult decision taken after exploring all available options, and I'm extremely sorry to all of you for having to go through with this."
Majety blamed the company's "poor judgment" for "overhiring" and said that he "should've done better here." Some laid off employees shared the copy of email over Twitter, LinkedIn and other social media platforms. 
Swiggy has revealed that challenging macroeconomic conditions are behind its decision to lay off 380 employees. The company announced that the growth rate for food delivery has slowed down, resulting in lower profits and reduced income. Despite this, the company claims to have enough cash reserves to sustain itself. The CEO, Sriharsha Majety, also pointed to "overhiring" as a contributing factor to the layoffs. This news has sent shockwaves through the industry and raised questions about the future of the once-thriving company. 
"Over the last year, under challenging macroeconomic conditions, companies around the world (public and private ) are adjusting to the new normal, with refreshed investment horizons and accelerated timelines for profitability. We're no exception here, and have already advanced our own timelines for profitability on food delivery and Instamart. While our cash reserves allow us to be fundamentally well positioned to weather harsh circumstances, we cannot make this a crutch and must continue identifying efficiencies to secure our longterm," the CEO said.
"While we'd already initiated actions on other indirect costs like infrastructure, office/facilities, etc, we needed to right-size our overall personnel costs also in line with the projections for the future," he said. 
This is a concerning blow to the workers and their families who are now left to navigate an uncertain future.
Also shuts meat marketplace
Swiggy has also announced plans to shut down its Meat marketplace as the company failed to achieve product market fit in this area despite its efforts. However, the company will continue to offer meat delivery through its Instamart platform. This decision is part of the company's ongoing efforts to focus on areas with higher potential for growth and profitability.
"While we continue to be fully committed to exploring new business opportunities, we have also taken a harder look at some of our existing new verticals. Effective very soon, we will be shutting down our Meat marketplace. While the team has done exceptionally well with solid inputs, we haven't hit product market fit here despite our iterations. From a customer perspective, we will still continue to offer meat delivery through Instamart. We will continue to stay invested in all other new verticals," the CEO said in the email.