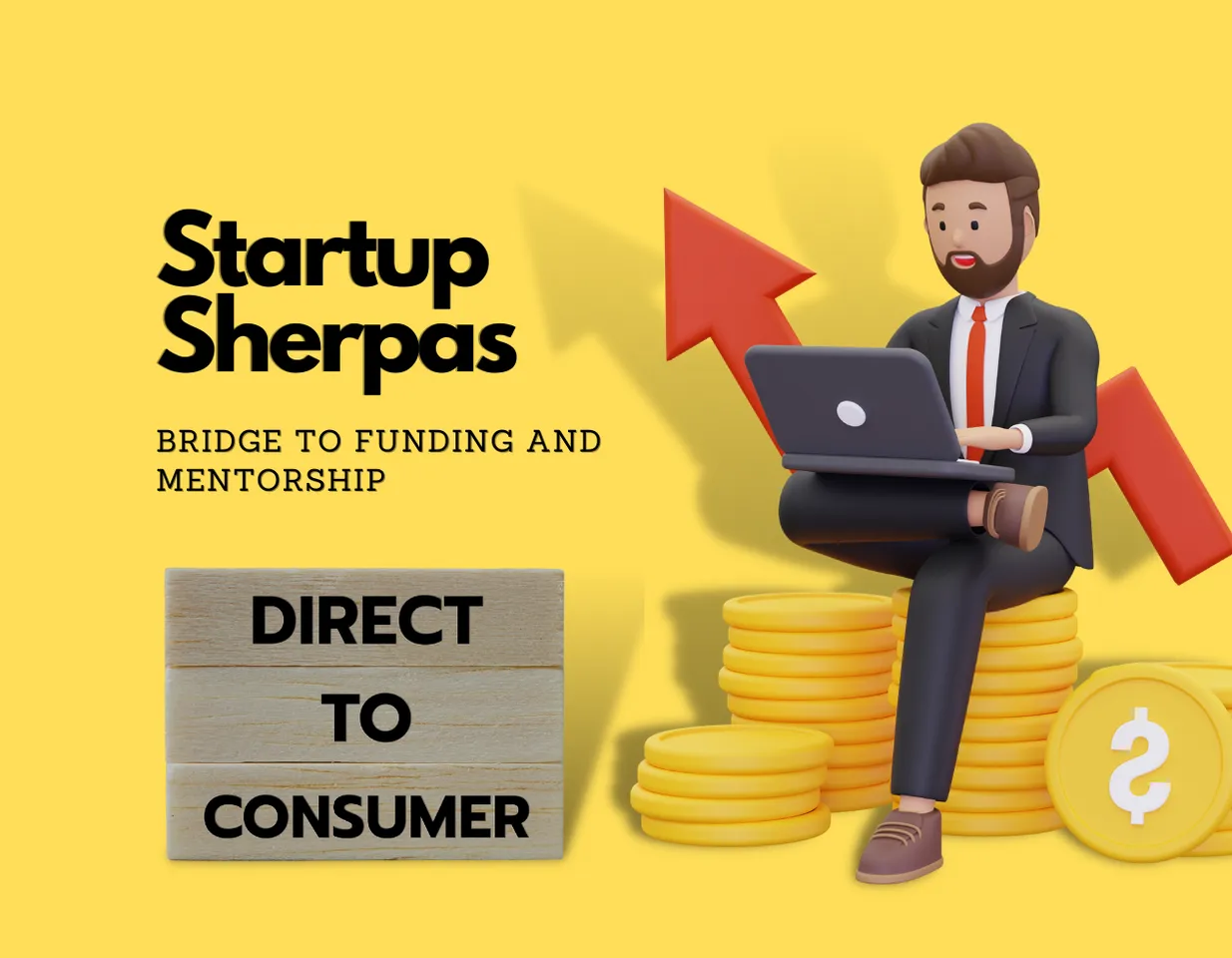 Early-stage startups often face numerous challenges on their journey to success in the dynamic landscape of entrepreneurship. While many factors contribute to the rise of a successful venture, access to capital and invaluable mentorship can be game-changers.
Enter Startup Sherpas, an accelerator fund dedicated to supporting early-stage startups and founders in India, providing both funding and mentoring to help them build winning consumer goods and direct-to-consumer (D2C) brands.
What is Startup Sherpas?
Startup Sherpas stands out as an accelerator designed for innovative and scalable consumer brands and D2C startups that show promising early adoption signs. The core mission of Startup Sherpas is to empower these startups with the resources and guidance needed to build winning brands.
Meet the Sherpas
At the heart of this accelerator are the Sherpas, mentors who are seasoned experts in the consumer brands ecosystem. These Sherpas bring a wealth of knowledge in various domains critical to brand building, including marketing, sales, distribution, supply chain, and logistics, among others. Their guidance is instrumental in shaping the success stories of the startups they mentor.
Cohort Details
For those interested in joining the Winter-23 Cohort, the capital mobilization phase is set to begin in late September '23, with the cohort officially commencing in mid-October '23. This exclusive cohort will host no more than 10 Consumer Goods and D2C Startups, ensuring personalized attention and resources for each participant.
Who Can Apply?
Business Category: Startups must operate in one of the following sectors: personal care, grocery and gourmet, apparel and footwear, jewelry, electronics, healthcare and nutrition, home decor, household supplies, or any similar category.

Trademark Status: Startups should have applied for trademark (TM) status in India.

Product Stage: Products must either be launched in the market or be in the final stages of development, approaching launch.

Founder Equity: At the time of application, the founders must collectively own a minimum of 50% equity in the company.
The Benefits of Joining Startup Sherpas
1. Capital Injection - Startup Sherpas facilitates access to capital through early-stage angel investors who are on the lookout for promising founders. These investors provide the much-needed spark to kickstart your entrepreneurial journey.
2. Personalized Mentorship - One of the standout features of Startup Sherpas is its deep-engaged one-on-one mentoring program. Sherpas, with their expertise in critical functions related to building a consumer brand, work closely with startup founders to provide tailored guidance and support.
3. Expert Interventions - Startup Sherpas understand that startups face unique challenges in their early phases. To address these challenges, domain experts offer guidance, ensuring that startups have the right strategies in place during their growth from 0-1 and 1-10.
4. Access to Markets - The accelerator boasts a well-established network, enabling portfolio startups to access markets and expand rapidly. This network provides a competitive edge and accelerates growth.
5. Peer Learning - Startup Sherpas fosters a community of like-minded founders who share the common goal of disrupting their respective categories. Through high-quality engagements and interactions, founders learn from each other's experiences and insights.
6. Program Perks - To bolster growth, Startup Sherpas offers a bundle of credits, discounts, and deals tailored to the specific needs of startups, helping them navigate challenges more efficiently.
7. Future Capital Opportunities - Beyond the accelerator program, startups have the opportunity to raise funds from larger angel investors, venture capitalists, and family offices, strengthening their financial foundations.
8. Community Benefits - As cohort and alumni members, startups gain access to mixers, meetups, and meaningful sessions that foster collaboration and knowledge sharing.
Funding Support
Startup Sherpas provides funding through a network of carefully curated angel investors who are enthusiastic about early-stage investments in Consumer Goods and D2C Startups. The target investment per startup is upwards of INR 50 lacs, offering substantial financial support for budding entrepreneurs.
How do Sherpas engage with Startups?
Sherpas engage with startups through a thorough analysis, identifying which domains are most critical for each specific startup. They then work closely with their assigned portfolio startups throughout the cohort, offering valuable insights and guidance. In addition to one-on-one mentorship, interactive group masterclasses and Ask Me Anything (AMA) sessions cover various topics, including fundraising, people management, organization building, legal matters, ESOP management, investor targeting, founder coaching, growth hacking, technology, and much more.
With a robust support system that includes capital injection, personalized mentorship, expert interventions, market access, peer learning, program perks, future capital opportunities, and community benefits, Startup Sherpas equips early-stage founders with the tools they need to thrive in a competitive marketplace.
If you're an early-stage founder with a vision to create the next big consumer brand in India, Startup Sherpas is here to guide you on your journey.