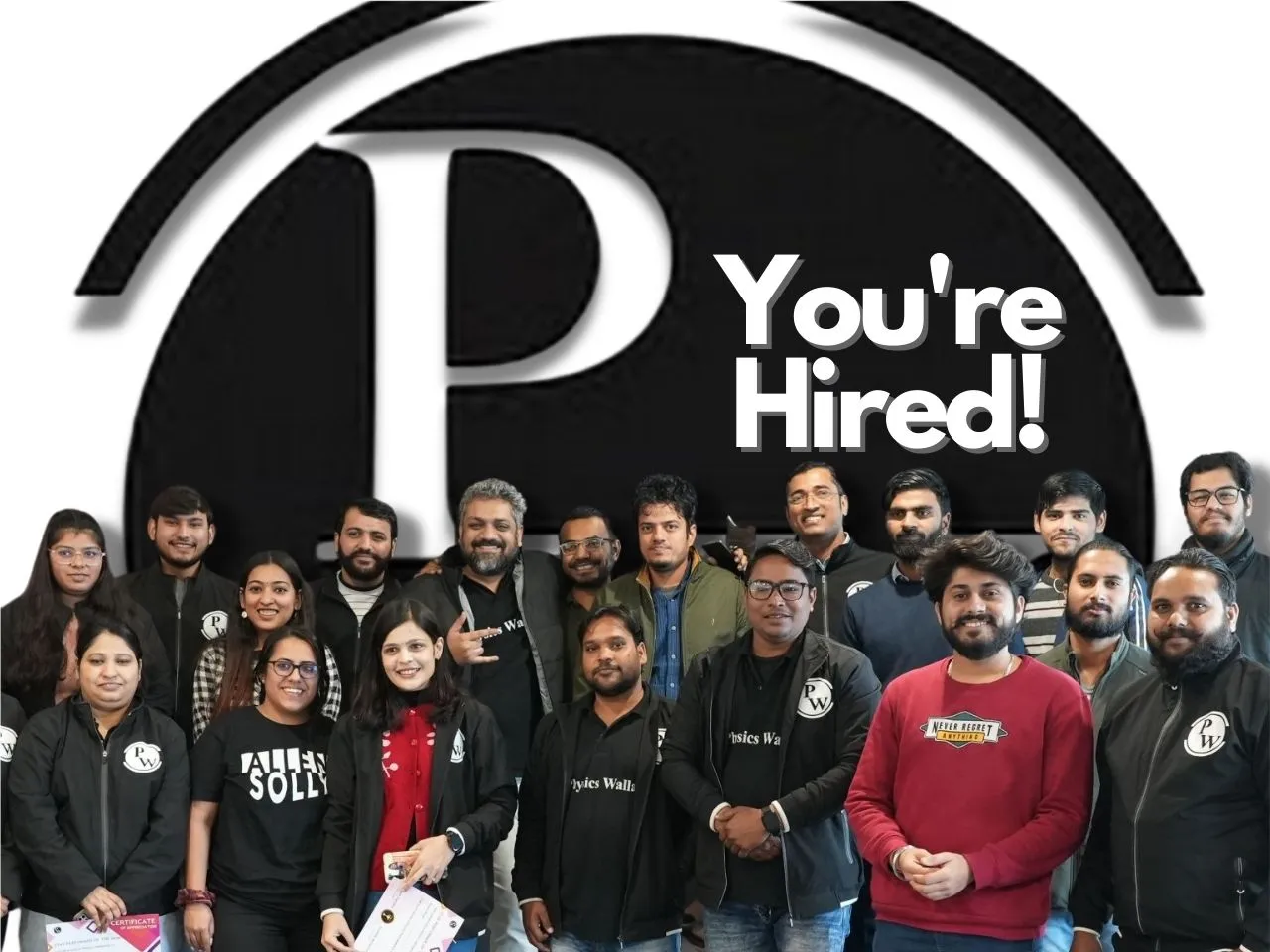 Are you tired of reading the news of layoffs? Well! To give some hope amid the mass layoffs across the world, PhysicsWallah, a leading edtech startup, has announced mass hiring across verticals. 
The company announced that it plans to hire 2,500 new employees in the first quarter of 2023. 
The move is part of the company's efforts to achieve its growth goals and continue providing high-quality education to students. The new job openings cover a wide range of roles and responsibilities, from faculty positions to roles in business analysis, data analysis, counseling, operations management, batch management, and more.
What PhysicsWallah said on new hirings?
According to the company's statement, PhysicsWallah has already built a team of 6,500 employees, including over 2,000 teachers and education experts. The HR head, Satish Khengre, emphasized that the company is seeking individuals who share its vision of providing affordable, quality education and becoming a lifelong learning partner for students.
PhysicsWallah's recent acquisition of iNeuron is aimed at expanding its offerings in the upskilling market. The company's hiring spree is a reflection of its commitment to providing innovative education solutions to learners around the world.
A Look At Major Layoffs
PhysicsWallah's announcement of mass hiring stands in stark contrast to the widespread job cuts being carried out by tech companies globally. Google, Microsoft, Amazon, Crypto.com, Coinbase, and Salesforce are among the firms that have recently announced layoffs, as they look to preserve cash amid a slowdown in revenue growth or market downturns. These job cuts are affecting thousands of workers across diverse divisions, including human resources, stores, devices, and recruiting organizations.
The tech sector's current layoff spree is a departure from its massive hiring efforts during the Covid-19 pandemic, where companies like Amazon saw their global workforce surge significantly. As businesses navigate the challenges posed by the ongoing global crisis, PhysicsWallah's decision to ramp up hiring serves as a beacon of hope for job seekers in the tech sector.