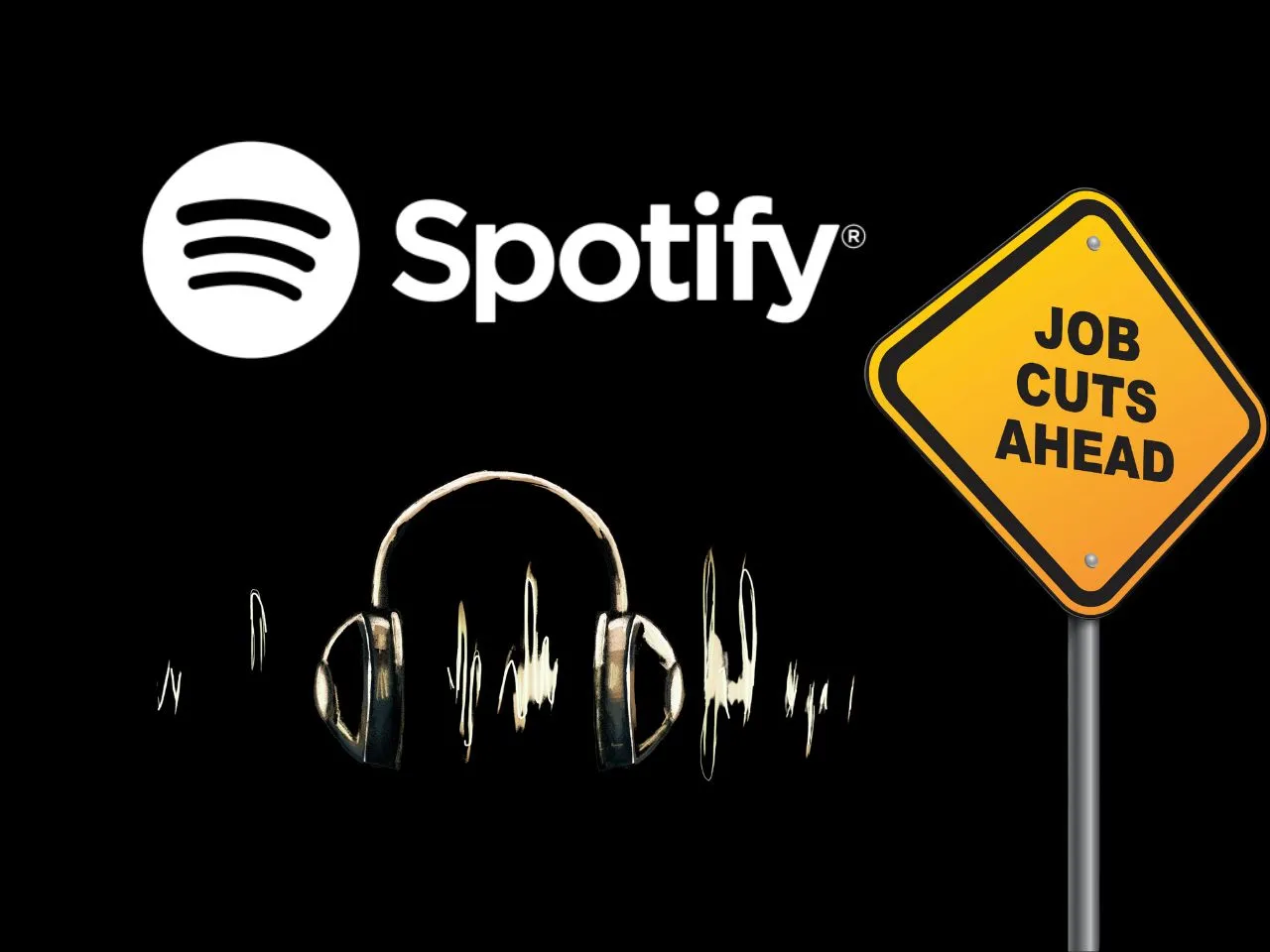 Online Music platform Spotify became the latest tech giant to carry out massive layoffs after its CEO announced that the company would let go 6 per cent of its workforce. 
In a blog post, Spotify CEO Daniel Ek made the declaration. 
"While we have made great progress in improving speed in the last few years, we haven't focused as much on improving efficiency. We still spend far too much time syncing on slightly different strategies, which slows us down. And in a challenging economic environment, efficiency takes on greater importance. So, in an effort to drive more efficiency, control costs, and speed up decision-making, I have decided to restructure our organization," Ek said in the post as he announced the layoffs.
To start, we are fundamentally changing how we operate at the top, he said. 
"To do this, I will be centralizing the majority of our engineering and product work under Gustav as Chief Product Officer and the business areas under Alex as Chief Business Officer. I'm happy to say that Gustav and Alex, who have been with Spotify for a long time and have done great work, will be leading these teams as co-presidents, effectively helping me run the company day-to-day," Ek said.
The spotify CEO, however, also announced some departures. 
As a part of this change, Dawn Ostroff has decided to depart Spotify, he said. 
The Layoffs
In the second part of the message, Ek announced the layoffs. 
"That brings me to the second update. As part of this effort, and to bring our costs more in line, we've made the difficult but necessary decision to reduce our number of employees," he said. 
The CEO said that over the next several hours, one-on-one conversations will take place with all impacted employees. 
"And while I believe this decision is right for Spotify, I understand that with our historic focus on growth, many of you will view this as a shift in our culture. But as we evolve and grow as a business, so must our way of working while still staying true to our core values," he said. 
He said over the last few months the company made a considerable effort to rein-in costs, but it simply hasn't been enough. 
"In hindsight, I was too ambitious in investing ahead of our revenue growth. And for this reason, today, we are reducing our employee base by about 6% across the company. I take full accountability for the moves that got us here today," he said.
What Spotify will do to compensate leaving employees
Severance pay: We will start with a baseline for all employees with the average employee receiving approximately 5 months of severance. This will be calculated based on local notice period requirements and employee tenure, said Ek.
PTO: All accrued and unused vacation will be paid out to any departing employee.
Healthcare: We will continue to cover healthcare for employees during their severance period. 
Immigration support: For employees whose immigration status is connected with their employment, HRBPs are working with each impacted individual in concert with our mobility team. 
Career Support:  All employees will be eligible for outplacement services for 2 months.
Earlier, several other tech companies have also laid off employees. 
Alphabet Inc, the parent company of tech giant Google, has announced plans to lay off 6% of its workforce, or 12,000 employees, in order to align the company's staff and roles with its "highest priorities." 
The decision was announced in an email to employees by CEO Sundar Pichai on Friday. Pichai also shared a copy of his email to hib Google Blog. 
Although official details regarding the impact of Alphabet's layoffs on India have not yet been announced, there are assumptions going on social media that the company may ultimately cut up to 20,000 jobs globally, with 8,000 of those cuts taking place in India. 
image widget