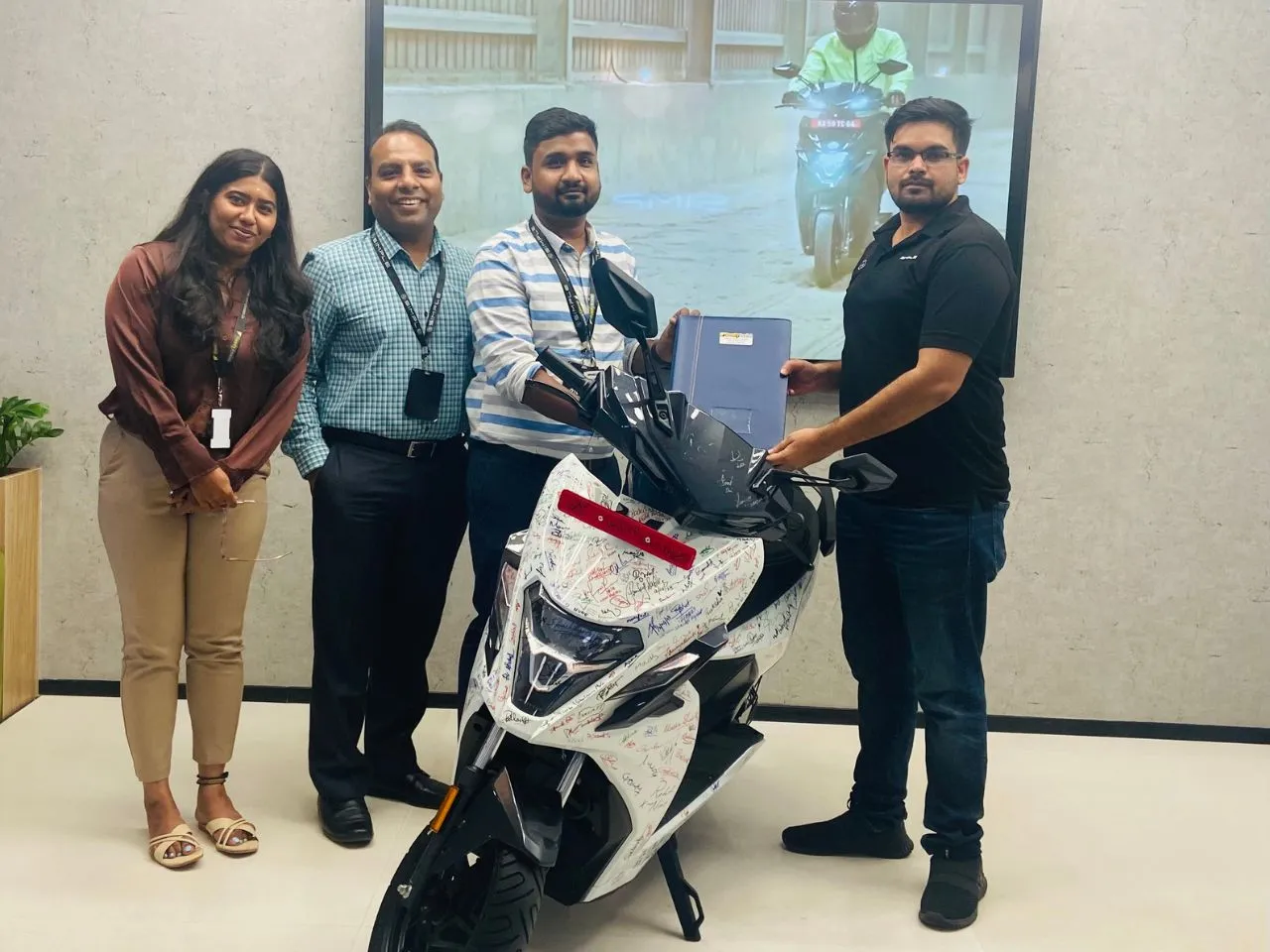 ****
In a strategic move to enhance its customer support services, *SimpleEnergy*, India's leading electric vehicle and clean energy start-up, has forged a partnership with *ReadyAssist*, India's premier vehicle assistance company. This collaboration is poised to revolutionize the post-sale support landscape within the electric vehicle (EV) industry by offering round-the-clock assistance to SimpleEnergy's growing customer base.
Empowering Customer Experience
Leveraging ReadyAssist's expertise in providing comprehensive vehicle support services, SimpleEnergy is gearing up to redefine customer experience in the EV sector. The partnership will initially focus on offering seamless post-sales support to users of SimpleEnergy's current model, *Simple ONE*, and will subsequently extend this service to its upcoming models.
A Technological Leap
This collaboration brings forth an integrated approach to customer support, with the integration of ReadyAssist's cutting-edge technology platform into SimpleEnergy's ecosystem. Through a real-time interface on the ReadyAssist app, customers can easily request assistance whenever needed, transforming the conventional after-sales support process into a streamlined and efficient service.
Comprehensive Roadside Assistance
Under this partnership, SimpleEnergy customers will have access to ReadyAssist's wide array of roadside assistance services. Whether it's a flat tire, battery trouble, or any other on-road mishap, customers can rely on a network of skilled technicians backed by ReadyAssist's robust and nationwide service infrastructure.
Vimal Singh, Founder & CEO of ReadyAssist, expressed his optimism about the collaboration, stating, "This partnership is a significant stride in the EV industry. We are not only focusing on providing roadside assistance but also on elevating the overall post-sales customer support experience. The synergy between ReadyAssist and SimpleEnergy will set a new standard for EV partnerships, marked by a resilient service network spanning the entire country, characterized by prompt and high-quality assistance."
Commitment to Seamless Mobility
Shreshth Mishra, Co-founder of SimpleEnergy, emphasized the brand's commitment to offering holistic mobility solutions, saying, "Our initiative of #FutureOfMobility underscores our dedication to our customers' journey beyond the purchase of our vehicles. As we work towards building the next-generation electric scooter, partnering with ReadyAssist ensures a seamless experience at every stage of the customer lifecycle. This collaboration is poised to have a positive impact on the industry and solidify the bond between our brand and our customers."
Redefining Customer Experience
The alliance between ReadyAssist and SimpleEnergy holds great significance for the EV sector, serving as a benchmark for exceptional customer experience. As the demand for electric vehicles continues to grow, this collaboration is anticipated to set new industry standards, emphasizing the crucial role of robust post-sale support in fostering customer trust and brand loyalty.
The partnership between SimpleEnergy and ReadyAssist is indeed a pivotal move that demonstrates a commitment to excellence in customer service, reflecting the evolving landscape of the electric vehicle market.