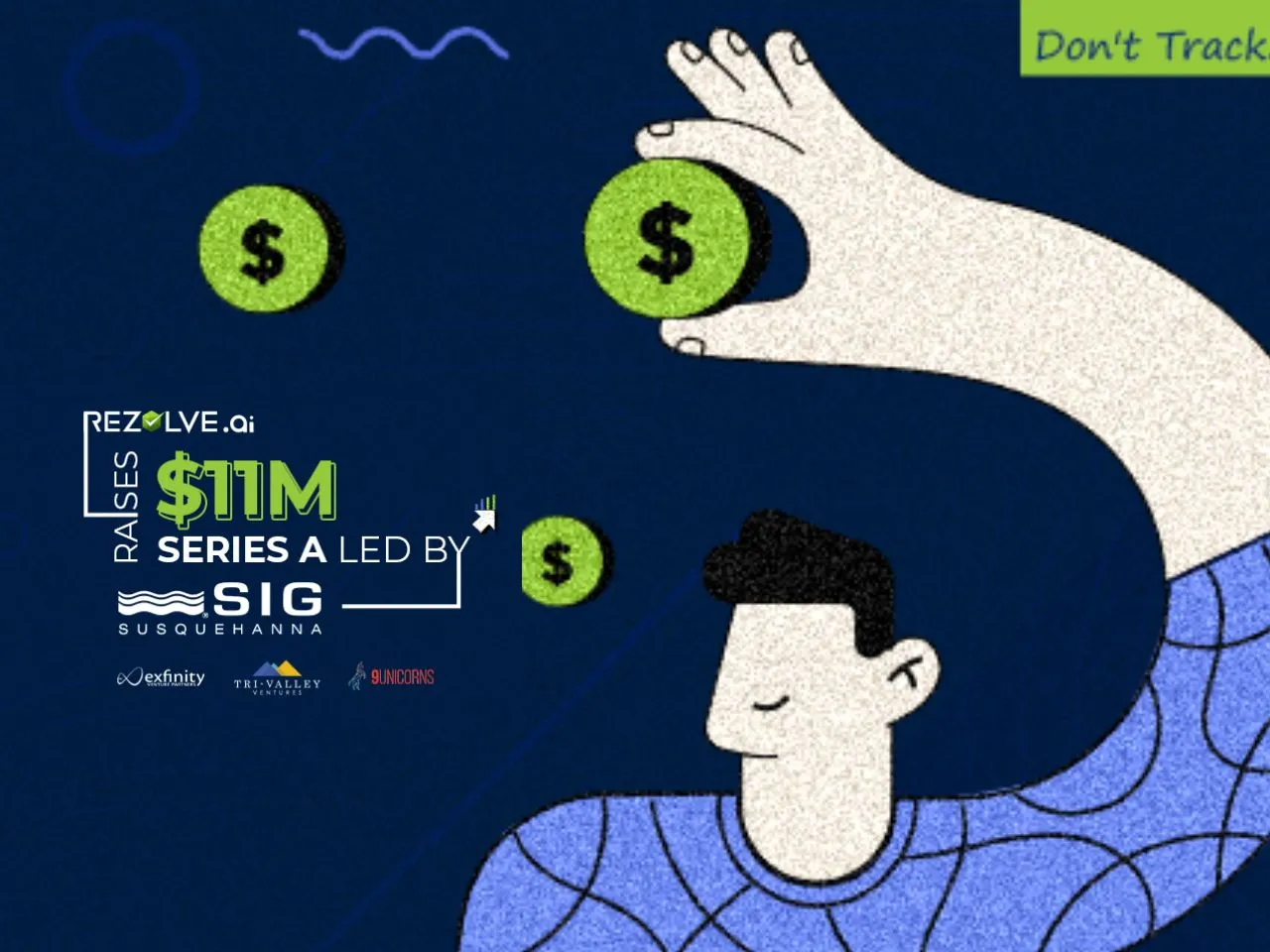 Rezolve.ai , a leading AI-powered service desk startup based in CA, has just closed an $11 million Series A funding round led by SIG Venture Capital in association with Exfinity Venture Partners and existing investors 9Unicorns and Tri-Valley Ventures. 
The freshly raised funds will aid in scaling growth and enhancing the platform's capabilities, delivering the industry's most advanced employee support and experience.
Announcing this exciting news, Saurabh Kumar, the CEO of Rezolve.ai, stated that Rezolve.ai is committed to providing a modern and convenient employee service desk experience integrated within Microsoft Teams, employees' preferred collaboration platform.
"Rezolve.ai is a modern employee service desk that leverages conversational AI and machine learning to reinvent outdated traditional processes that impede employees' productivity. When an organization uses traditional service desk or legacy software, employees must wait 12-24 hours or more to resolve their issues. Now that we are in 2023, it's high time to say goodbye to the 20-year-old legacy model of creating tickets and waiting for support. With its intelligent automation capability, Rezolve.ai ensures that employees get the right support at the right time, avoiding delay. The funds raised will be used to scale growth and further enhance Rezolve.ai's capabilities, positioning it as the industry leader in employee service experience," said Kumar.
Manish Sharma, the COO of Rezolve.ai, said that Rezolve.ai is leading the charge in providing an instant, AI-powered service desk experience for employees and employers alike, saving billions in direct costs and increasing employee productivity to the next-level.
"Our company is poised to become a market leader in transforming employee support and enablement. With its innovative chatGPT-like experience and other unique features, Rezolve.ai is making a real impact on the lives of employees and service desk technicians", Sharma added.
Udaya Bhaskar Reddy, CTO and Co-Founder of Rezolve.ai, said that Rezolve.ai's vision is to resolve support needs instantly and automatically without human intervention. "By combining state-of-the-art NLU, an AI-powered knowledge management layer, and thousands of tasks, processes, and troubleshooting skills, we have created a deep employee service stack that streamlines more than half of Level 1 support," said Reddy.
Bhavanipratap Rana, Investment Adviser at SIG Venture Capital, states that the investment in Rezolve.ai was made to support the founder's vision of leveraging AI capabilities to transition from a simple process workstream to an intelligent intermediation layer that reduces human involvement.
"Rezolve.ai's rapid growth, positive customer and analyst feedback, and product superiority position it to fulfill its product vision and become the de facto Level 1 Support for organizations across all support functions", Rana added.
(Disclaimer: TICE news did not write this content. It is based on a press release sent by the company or the organisation.)