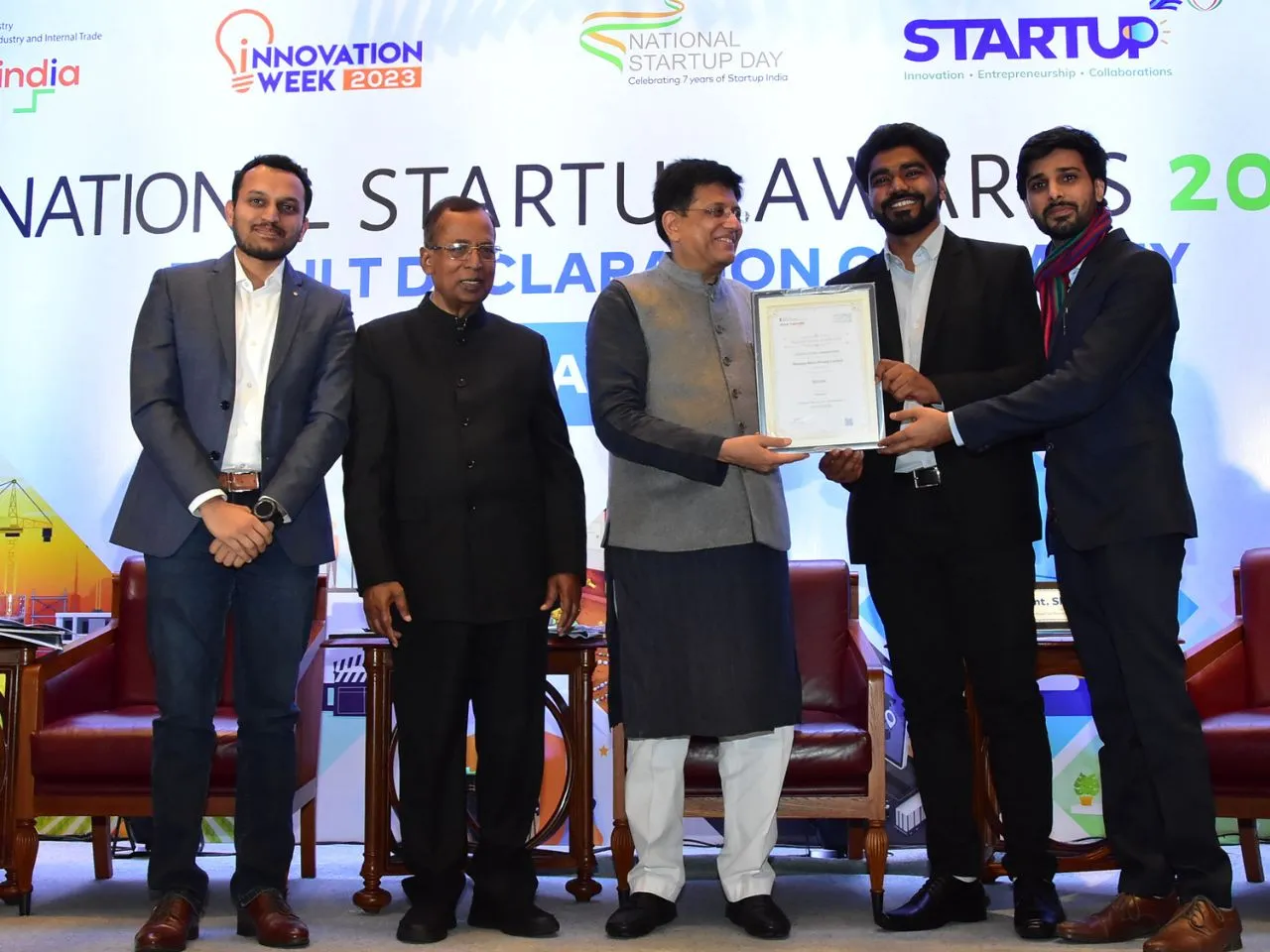 Revamp Moto, electric two-wheeler manufacturers, emerged victorious at the National Startup Awards 2022, winning in the 'Transport' category under the subcategory 'Transport Services and Infrastructure.' 
This prestigious award opens the doors to multiple opportunities for the winners, including Investor Connect, Government Pilot Projects and Work Orders, Overseas Strategic Partnerships, and a cash prize worth INR 5 lac.
The event was held on the occasion of National Startup Day in New Delhi, where the Union Minister Piyush Goyal felicitated the winners and praised their contributions to the Indian startup ecosystem.
Upon receiving the award, Revamp Moto's Founder and CEO, Pritesh Mahajan, shared his thoughts, "We are humbled by the recognition and support received from the Union Ministry and Startup India platform. With such appreciation, we are only bound to work harder for creating a difference in the lives of millions of micro-entrepreneurs across India with cutting-edge and affordable mobility solutions."
The brand recently launched India's first transformable EV, RM Buddie 25 in Metaverse, which will be manufactured at the company's facility in Thane and available at a cost starting from Rs. 66,999.
Revamp Moto was founded in January 2021 by Pritesh Mahajan, Jayesh Tope, and Pushkaraj Salunke, with a mission to empower India while accelerating the transition to a zero-emission society. Revamp develops exceptionally reliable, adaptable, and connected Electric Vehicles based on its Modular Utility Platforms. Revamp was earlier funded on Shark Tank India by Aman Gupta and Anupam Mittal.
In this moment of triumph, Revamp Moto sets a shining example of excellence and determination, solidifying their position as a leader in the Indian startup ecosystem and a pioneer in the field of electric mobility.