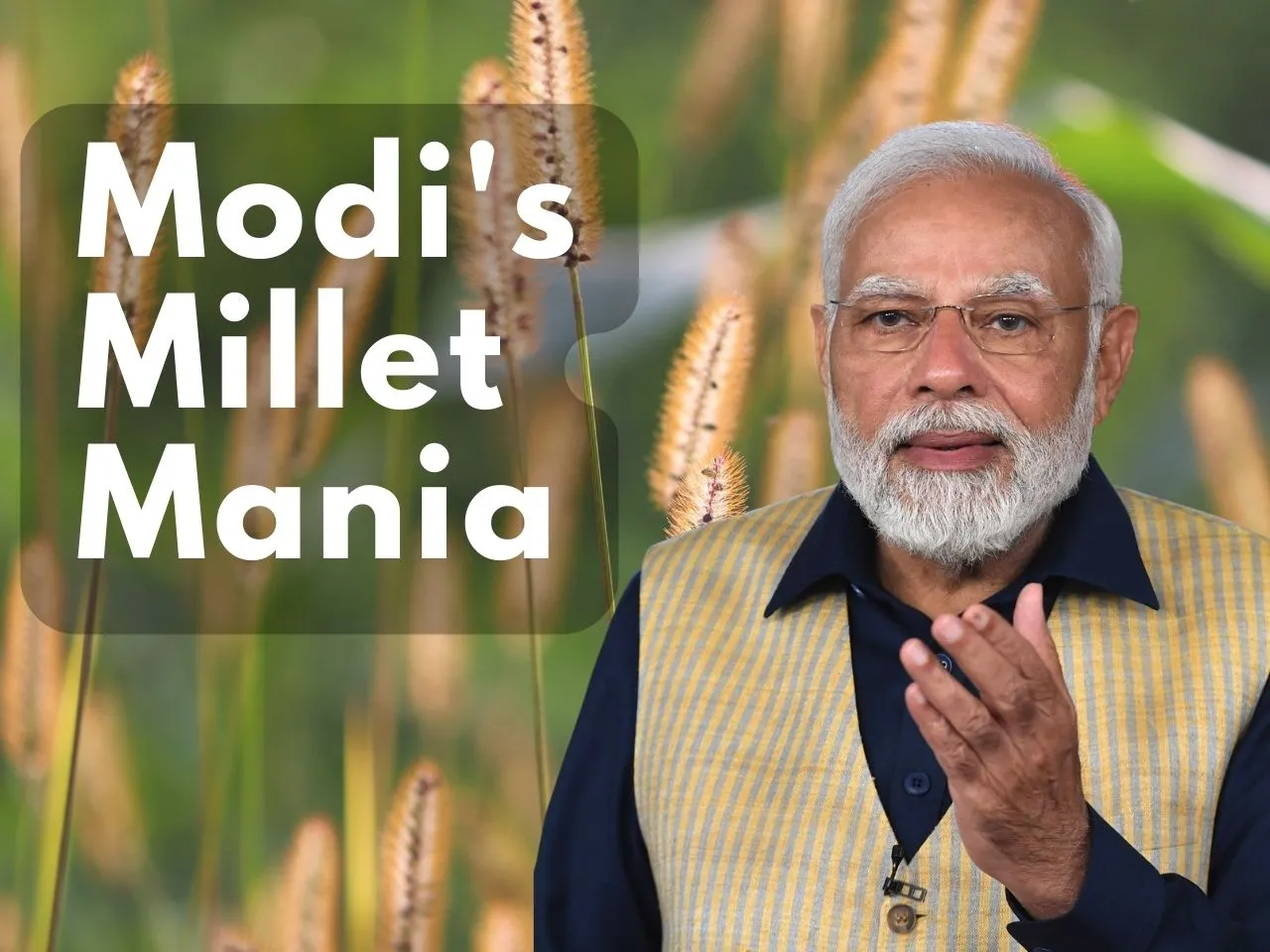 Indian Prime Minister Narendra Modi has inaugurated the two-day Global Millets (Shree Anna) Conference, held at Subramaniam Hall, NASC Complex, IARI Campus, PUSA New Delhi, to promote and raise awareness about millets. The conference brings together stakeholders to discuss the importance of millets for human health, their role in economic development, and how to increase their value chain development.
International Leaders Support India's Efforts to Promote Millets
The Global Millets Conference has received support from international leaders, including H.E. Sahle-Work Zewde, the President of Ethiopia, and H.E. Dr Mohamed Irfaan Ali, the President of Guyana. The Ethiopian President commended India for hosting the event, stating that millets are a vital source of affordable and nutritious food for people worldwide. Meanwhile, the Guyanese President emphasized India's leadership in promoting the use of millets worldwide, citing millets as a key factor in ensuring food security.
India's Millet Mission
In his address, Prime Minister Modi highlighted the importance of turning resolutions into action, mentioning that 2023 has been designated as the International Year of Millets by the United Nations, thanks to India's efforts. The Prime Minister emphasized that the conference's brainstorming sessions would focus on millets farming, millets economy, health benefits, and farmers' income. He noted that more than 75 lakh farmers participated in the virtual programme.
Prime Minister Modi also announced that the Indian Institute of Millets Research of ICAR would be a Global Centre of Excellence. He encouraged delegates to visit the exhibition to learn about all the aspects of millet farming under one roof. He praised the youth for their start-up initiatives in millet-related enterprises and farming, saying it was a sign of India's commitment to millets.
Shree Anna: India's Branding Initiative for Millets
Prime Minister Modi informed the foreign delegates about India's branding initiatives for millets, known as Shree Anna, which signifies holistic development. He added that Shree Anna had become a medium of prosperity for small farmers, the cornerstone of nutrition for millions of people, and an aid in fighting climate change. He highlighted that millets had been declared nutri-cereals in 2018, and the government had undertaken various measures to make farmers aware of the benefits of millets, such as increasing their consumption to 14 kilograms per person per month, and increasing the sale of millet food products by approximately 30%. Millet cafes and social media channels dedicated to recipes on millets have also been established, and millets have been selected in 19 districts of the country under the 'One District, One Product' scheme.
The Millet Mission, the campaign for Shree Anna, will be a boon for 2.5 crore small farmers in India, who face the challenges of climate change despite owning very little land. Prime Minister Modi urged delegates to learn from India's efforts to make Shree Anna a global movement.
The Global Millets Conference showcases India's efforts to promote and raise awareness about millets. With the support of international leaders, India has demonstrated its commitment to the cause. By branding millets as Shree Anna, India has brought attention to their multiple benefits, and the Millet Mission campaign will help improve the livelihoods of small farmers and increase their income. India's efforts could inspire other countries to consider promoting millets as a healthy, affordable, and sustainable food option.